Our "One and Only" 2021 Deal
Believe it or not, it's that time of year again.
Folks are starting to prepare their shopping lists, and it should be another record-breaking year for holiday e-commerce sales.
Are you prepared for the incoming traffic for your online store?

Here's how we can help.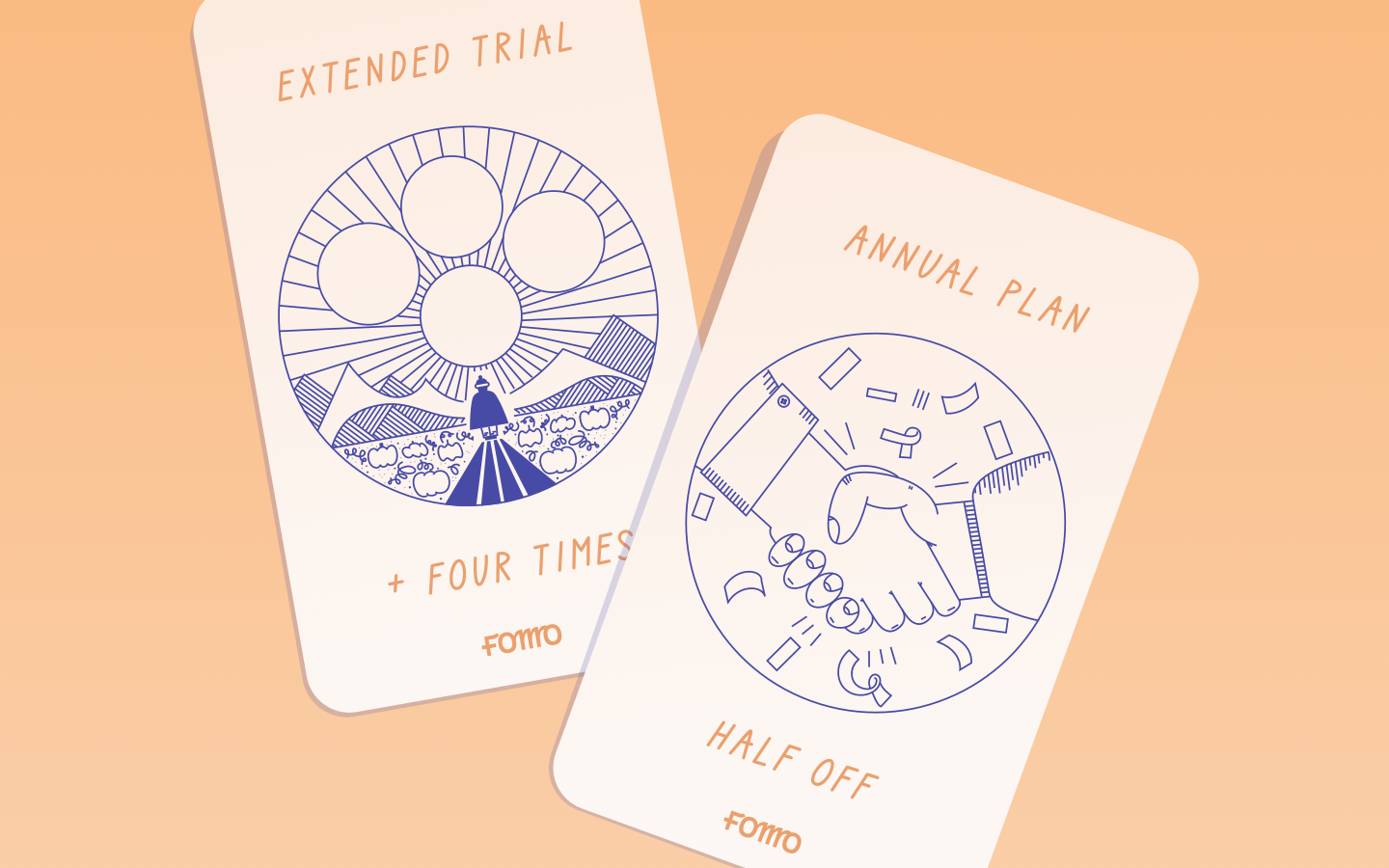 Option 1 - try Fomo risk-free for an additional 2 months (new users only)

Option 2 - save 50% off a monthly subscription when you upgrade to an annual plan. This discount applies to the first year, then falls back to the 30% annual discount.

Offer ends November 5th at 11:59PM ET, no exceptions.
Deals cannot be used in combination with our Partner program, and the annual upgrade offer is only eligible for monthly users on our regular plans.