Boosting Conversion Rates and Add To Carts With Fomo
Mark&vy are passionate about creating expertly tailored Vietnamese-style tunic dresses (Ao Dai) and introducing its fashion to the world.
Ao dài is a traditional Vietnamese fashion item worn by men and women, although most commonly by women. Besides suits and dresses nowadays, men and women can also wear áo dài on formal occasions.
"We do our utmost to ensure the highest ethics in all our dealings. We are generally very flexible and can customize our dresses in many cases."
"Our customers can shop with confidence; we offer a money-back guarantee if we make a mistake while following the measurements they provide."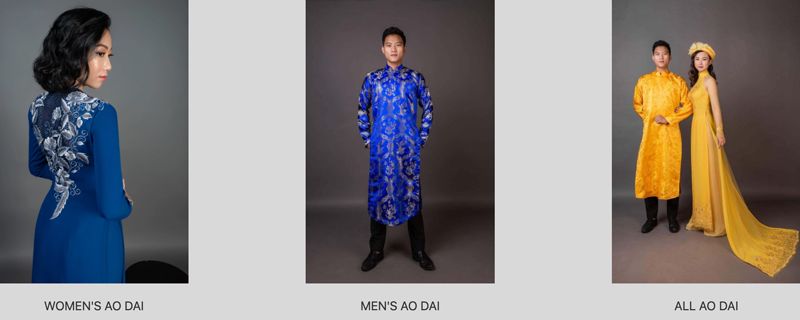 Tell us about your brand! When did you launch, where are you headquartered, what moved you to start your business?
"We have been selling custom-made ao dai (traditional Vietnamese dresses) since 2017 from our base in Ho Chi Minh City, Vietnam."
Can you share a couple of specific conversion-related problems you're experiencing?
"High bounce rate."

What other methods did you try to address those issues before using Fomo?
"Speeding up loading times."
How did you learn about Fomo?
"Shopify App Store."

What prompted you to move forward with Fomo?
"Great reviews and an intuitive setup process."
How are you tracking Fomo conversions?
"Google Analytics."
Would you please share some of the quantifiable ROI results that demonstrate how using Fomo has benefited your business?
"146% increase in conversion rate and our add to cart events increased 227%."

How long have you been using Fomo?
"4 months."
What is one thing you want customers to take away from your business? What are you truly selling?
"At Mark&vy ao dai, we believe it's all about the fit! You can't beat a made-to-measure fit from our ao dai tailors, who have decades of experience. We also pride ourselves on our limited edition designs, so you will always stand out from the crowd in the best way."
Thanks to Mark&vy for sharing their story on the Fomo blog. If you're in the market for authentic Vietnamese fashion, give their site a visit.
If you haven't tried Fomo on your own storefront yet, what are you waiting for? Give our free 14-day trial a test now and tell us your results.