our 4th team retreat landed 7 of us in Portugal.
we began in Lisbon, dining and partying.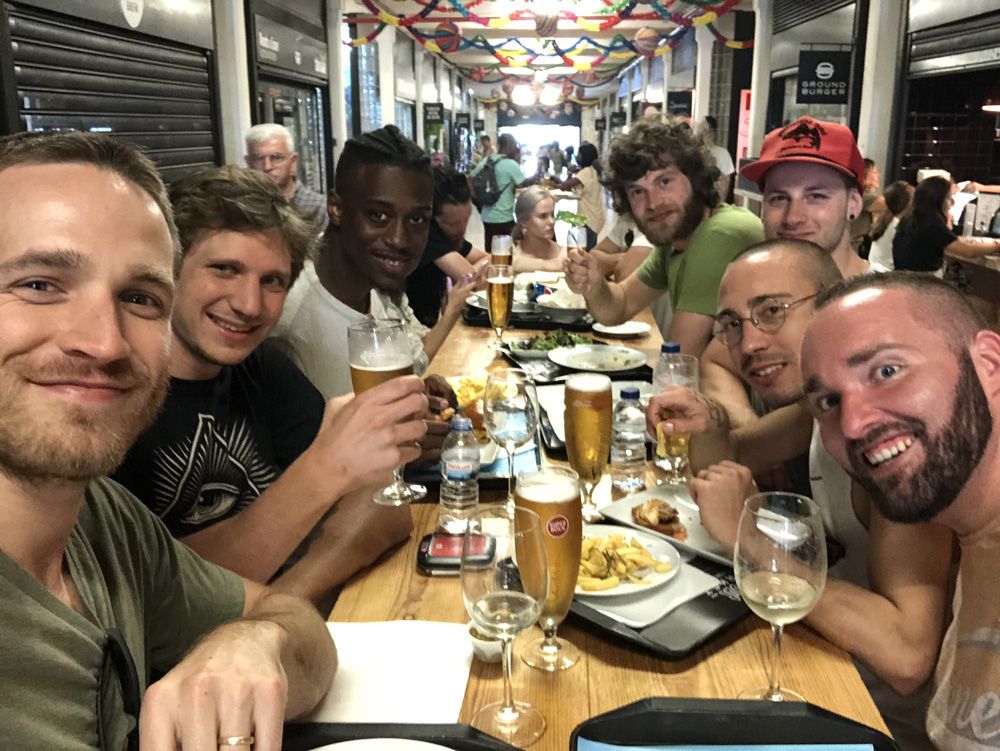 a Tuk Tuk tour around the city introduced us to local-style mojitos, art, and the wonderful Time Out market.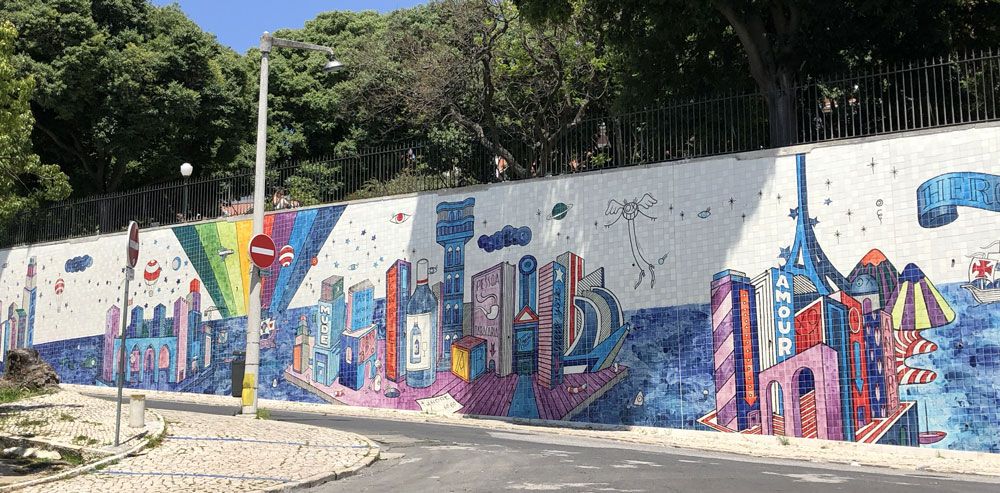 our quasi pent house had a nice terrace where we worked, listened to music, and held broken conversations (yelling matches) with neighbors across the street.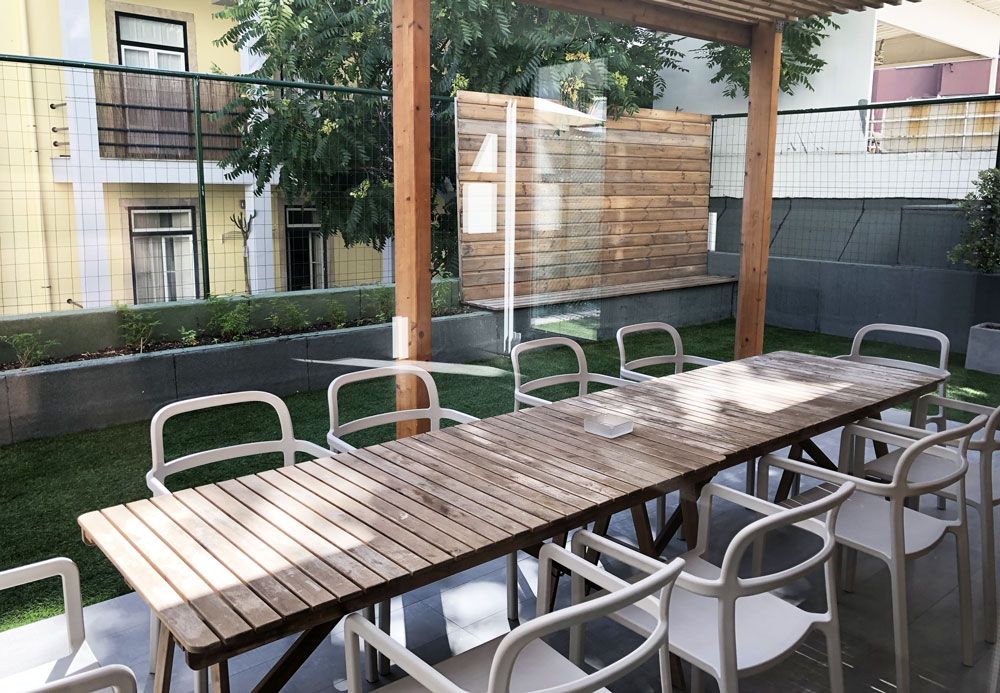 after Lisbon we spent a week at surf camp in Ericeira, a small coastal town with 1.5 surf boards per capita and more Super Bock beer than i've ever seen in my life.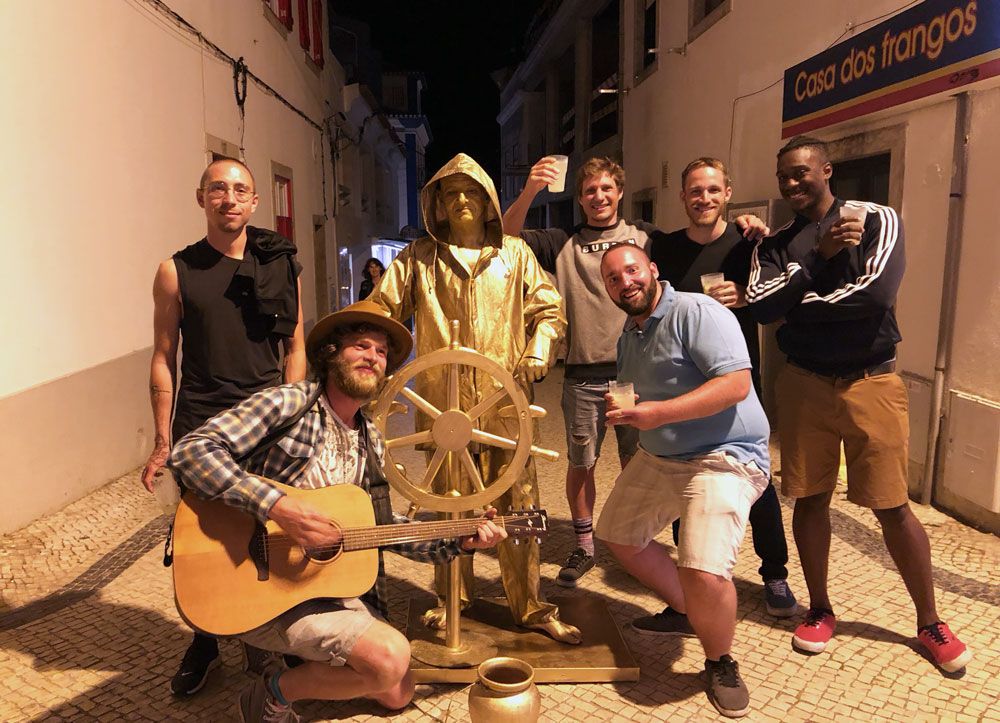 now in your best Schwarzenegger voice: why did we go there, and what did we do?
profit second
Mike Michalowicz's Profit First is a great read for cash-strapped entrepreneurs. but in another author's words:
we're socialist with our friends.
team retreats are about building trust and having fun, first. profit comes second.
technology isn't everything
some team members have been with us ~3 years, a near eternity for those aware of this generation's career patterns.
as a manager, one of my jobs is to help people grow personally, even if it doesn't directly benefit the bottom line. since "salt water" is about as far away as one can get from "typing," we decided to learn how to surf.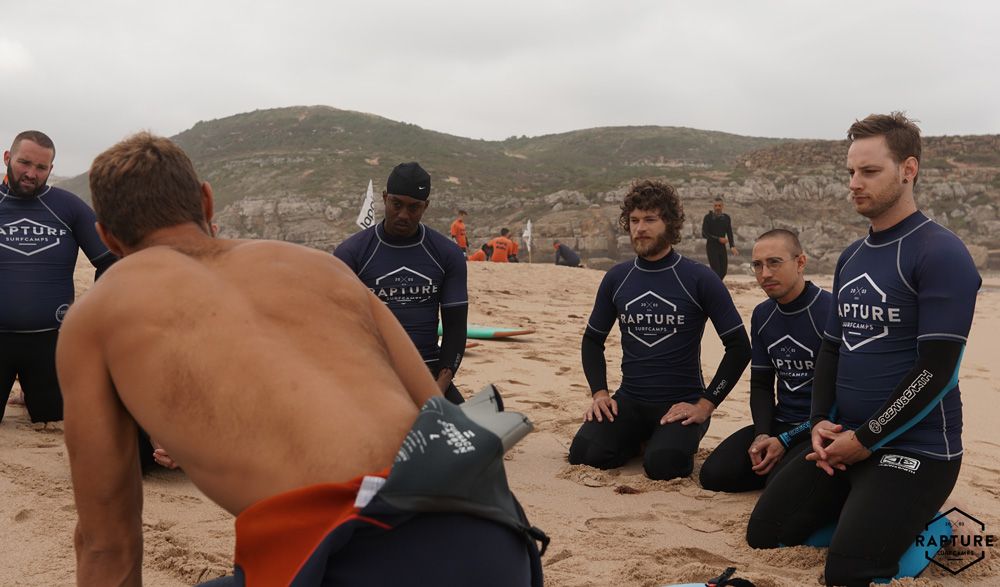 at around 7am we met our instructors, and we were in the water minutes later. no phones, no awareness of time, no worries.
despite no prior experience, i think we all caught waves throughout the week. here's Lucijan and Klemen, designer and engineer respectively.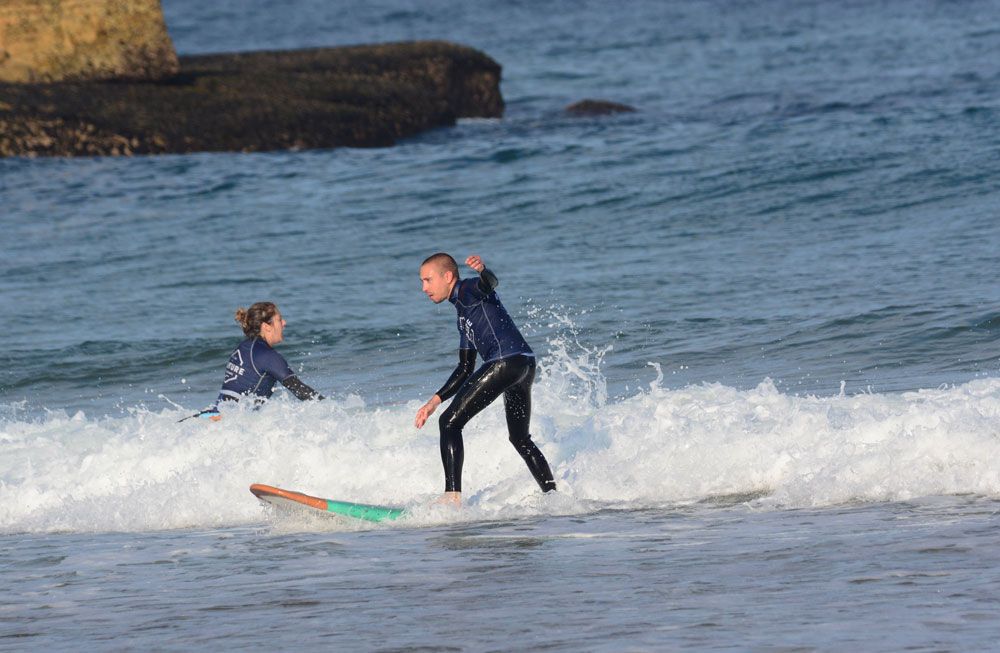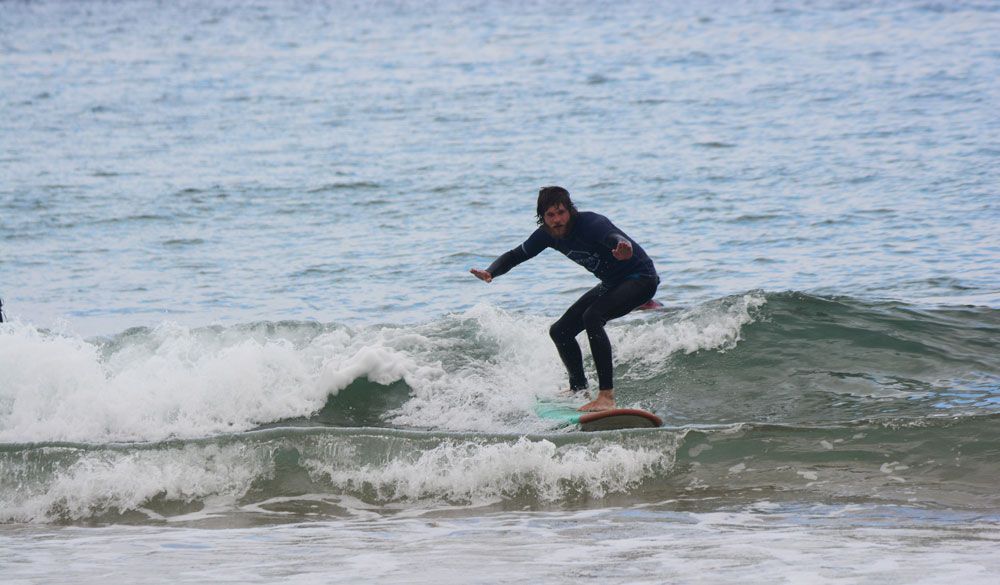 i'm still combing through 7 gigabytes of photos from the camp's resident photographer, so follow us here if you want more wave pics.
getting out of our comfort zone
each of us faced new challenges at surf camp.
for me it was figuring out how to eat massive quantities of meat after switching to the carnivore diet. let's just say the camp really loved "veggie curry."
for others it was surfing – popping up, and staying there – or waking up for early morning waves. and still for some it was making conversation with strangers, our "bunk" mates.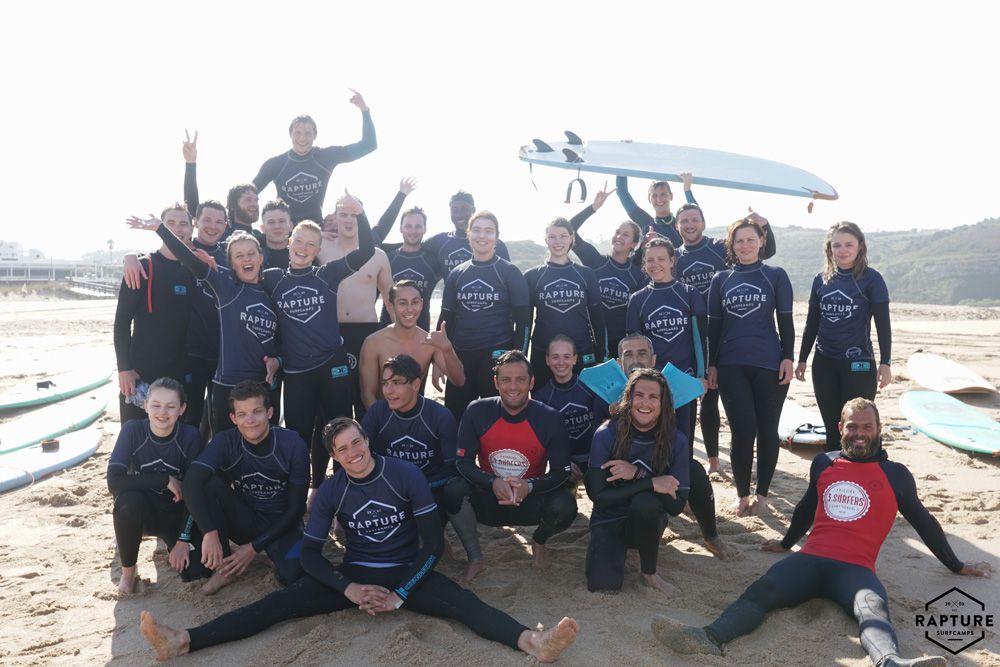 we hung out with folks from Australia, Sweden, Austria, Germany, Hungary, Spain, and beyond.
around camp our team became known as the "coders." the guys who were "working while on holiday." and the "people that drink a ton of beer according to the clipboard markings in the kitchen."
new personalities kept the energy high.
sometimes on team retreats you run out of your favorite jokes early on, but in Ericeira we had "fresh blood" daily. even literally. our designer slashed his face open, i sliced my toe, and other surfers earned stitches or a broken nose. surfing is tough.
innovation
it wouldn't be a proper team retreat unless we created something.
while we did ship new features and improve our weekly digest newsletter, we primarily focused on our first ever open source project.
(almost) introducing Orange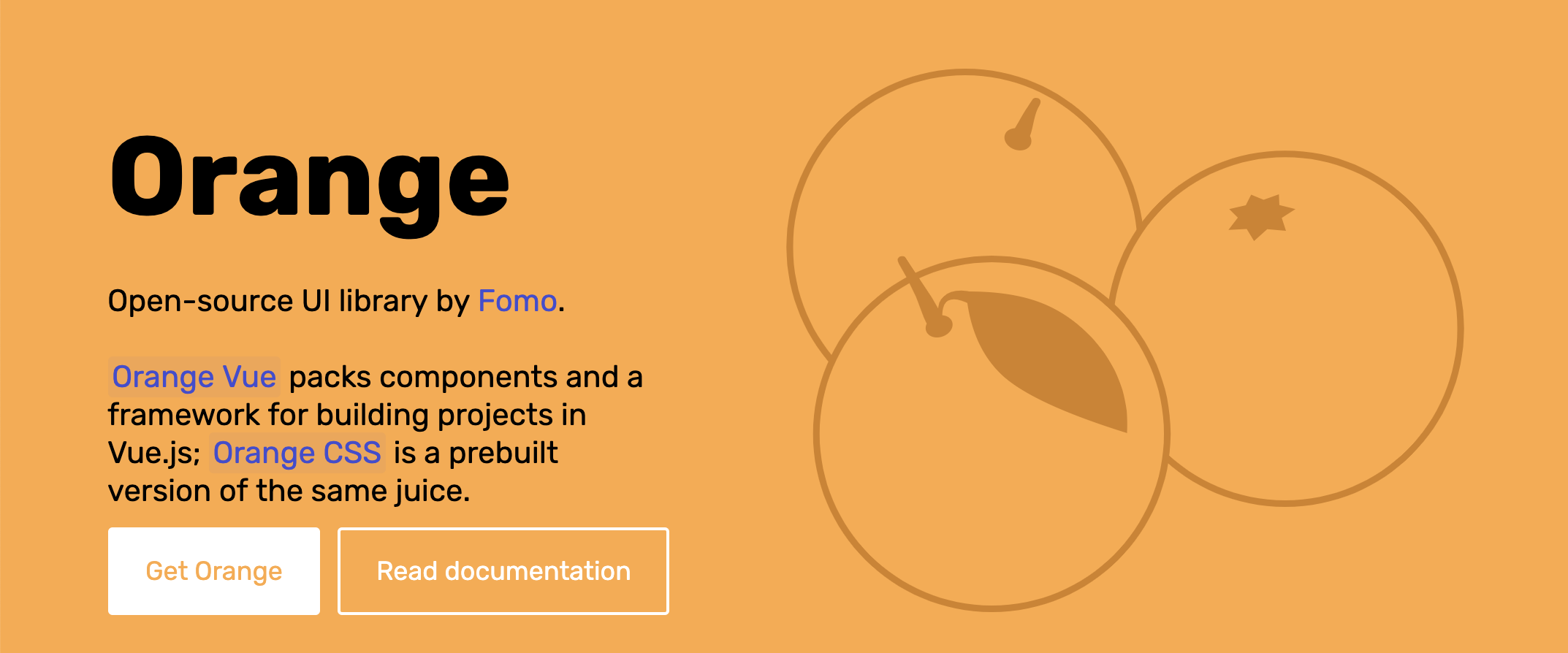 that's right: we're giving away our design system.
soon, on July 23, anyone will be able to build apps that looks as sexy as Fomo.
Bootstrap had a good run. its impact was 3 million website that all look the same. Orange, on the other hand, is opinionated and has a point of view. just like Fomo.
celebration
as Charlie Munger says:
"show me the incentive and i'll show you the outcome."
taking a break from the hamster wheel is not only important, it's the right thing to do. if it weren't for these guys my life would be dramatically less fulfilling.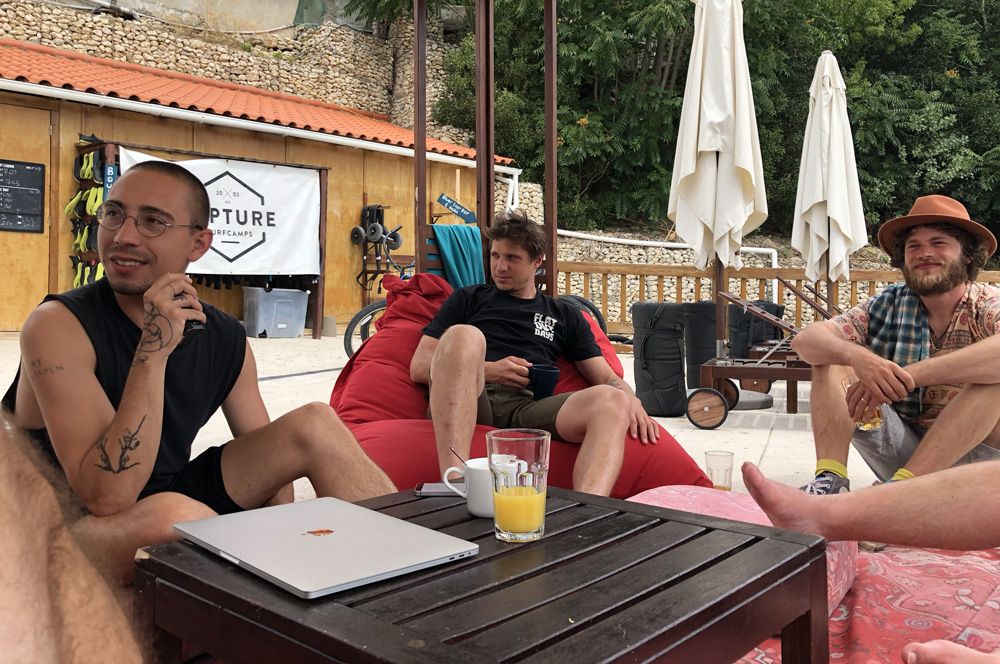 Fomo team - obrigado por um ótimo ano.
Ryan