Lifting Conversions 10% With Fomo
Teddy Lane is a premium fashion accessory brand specializing in the very best in luxury fashion nails.
"Our designs are based on the latest international fashion trends and designed for everyday women. With a large extensive range of nail designs worldwide, available in a reusable instant manicure, Teddy Lane provides the ultimate solution to our customer's nail addiction."
Teddy Lane was founded on the shores of New Zealand by mother and daughter duo Sandra and Lauren Banks. These two stylish women identified a lack of premium, reusable manicure products for the everyday woman that were affordable, and so they set out to deliver a solution themselves.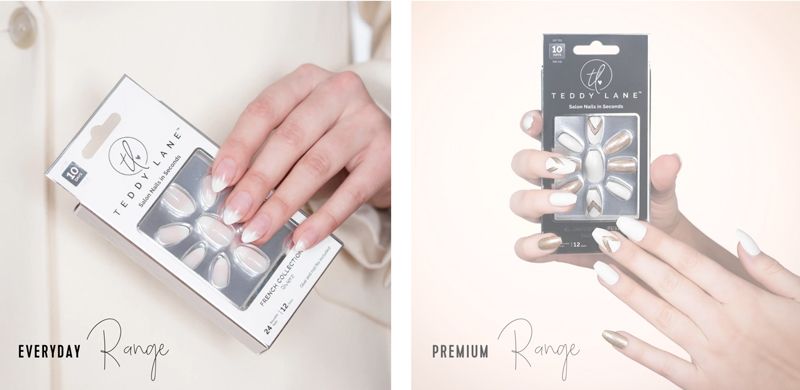 With their extensive backgrounds in design, sales, and finance, their founders have the vision to build Teddy Lane into a leading international fashion accessory brand. The company was purchased by Amanda Basher & Jon Drumm (backgrounds in beauty and marketing respectively) in early 2021 and the great work continues with the platform setup by Sandra and Lauren.
The latest Karen Murrell Lipstick matching range collaboration shows the commitment and validation of empowering women to look and feel their best.
"Teddy Lane is a company with strong values and believes in supporting our community. We are proud to be official partners with Look Good Feel Better, an NZ charity supporting those who have been affected by cancer."
"We at Teddy Lane, like so many families, have experienced the effect of cancer and are doing what we can to support those who are going through such times. If you are interested in finding out more about LGFB as a charity, head to their website for more details."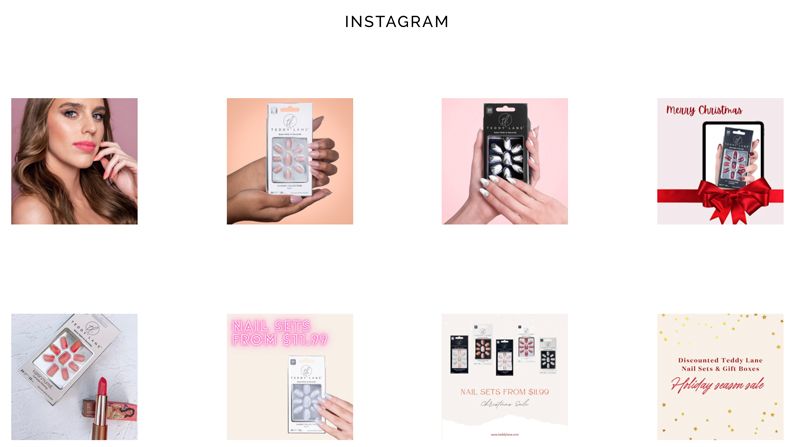 Tell us about your brand! When did you launch, where are you headquartered, what moved you to start your business?
"Teddy Lane launched in 2018; we bring International and up to date international fashion, colours, designs, and collaborations to the nail industry."
What are some of your other favorite apps for increasing conversions?
"Laybuy and Google Pay."
What are a couple of specific conversion-related problems you're experiencing?
"Abandoned carts and low click to checkout."
What other strategies did you try to address those issues before using Fomo?
"We were not using anything."

How did you learn about Fomo?
"Shopify App store."
What prompted you to move forward with Fomo?
"The free option."
How are you tracking Fomo conversions?
"Week on week growing sales and customer feedback."
Can you share some of the quantifiable ROI results that demonstrate how using Fomo has benefited your business?
"10% lift in closing rate."
Do you have any changes you'd like to see made with Fomo? Any ideas for the team?
"Cheaper pricing for smaller operators."
Do you have any advice for other Fomo users?
"Do it! Fomo has helped with our closing rates!"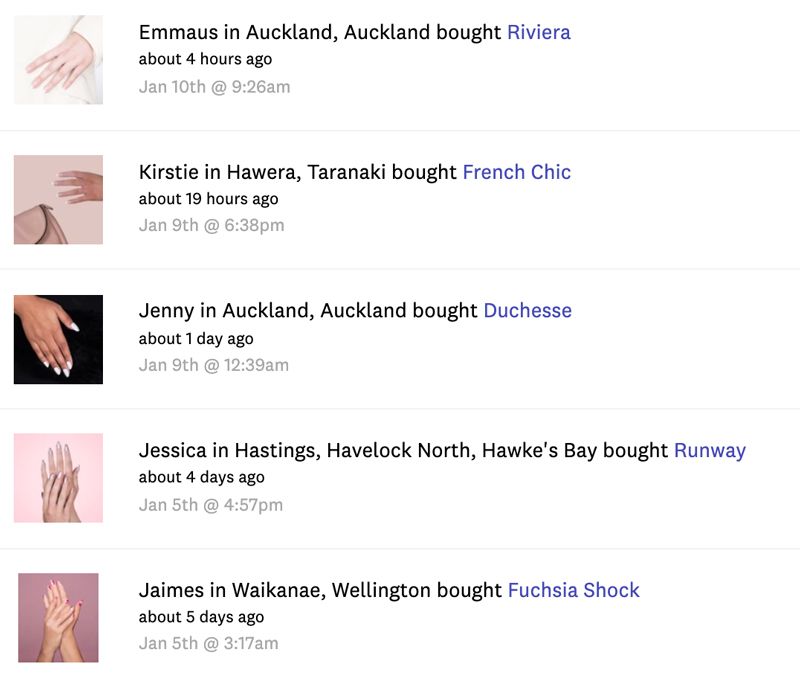 Any other stats you're proud to share?
"Great conversion rate increase since implementing."
What is one thing you want customers to take away from your business? What are you truly selling?
"Confidence in wearing quality fashion nails."
How long have you been using Fomo?
"6 months."
Thanks to Teddy Lane for sharing their story on the Fomo blog. If you're in the market for fashionable nail accessories, give their site a visit.
If you are a store owner and haven't given Fomo a try, make sure to give our 14-day free trial a go today. If you have a Fomo story of your own to share, share it with us here.