Lifting Conversions With Social Proof
HelloGuru is an online course platform allowing students to learn how to create simple to complex websites and web apps and get certified in no-code tools.
Right now, HelloGuru supports Bubble.io and will soon offer courses in Webflow, Bildr, Retool, and Parabola. And that is just for their Web Development Path. Courses on building Mobile Apps and Machine Learning paths are also on the way.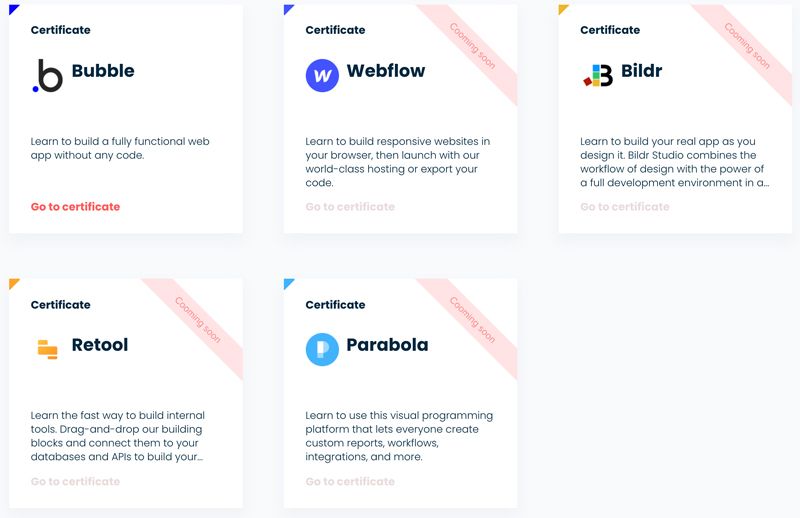 Each course on HelloGuru has more than 15 hours of course content. Below is an excerpt about HelloGuru's flagship course on Bubble, where students get to recreate Twitter.
"During this course, you will have your first introduction to learning with Bubble.io. Bubble.io is a powerful tool that will give you a huge amount of possibilities in the web development universe, going far beyond the old and tired website templates and text boxes you already know."
"As you progress through the course, you will get to know the menus and functions Bubble provides, all while learning about the basic concepts behind what it means to build a social network: we are talking about page building —the feed, users, and profile pages, for instance—, login and sign up functionality, databases, and so much more."
"This course consists of fourteen sections filled with very precise instructions to make a Twitter replica using Bubble. Along with these steps, you will find visual aid, as well as tips and tricks that will help you for future endeavors and projects."
HelloGuru itself is built on the no-code platform Bubble.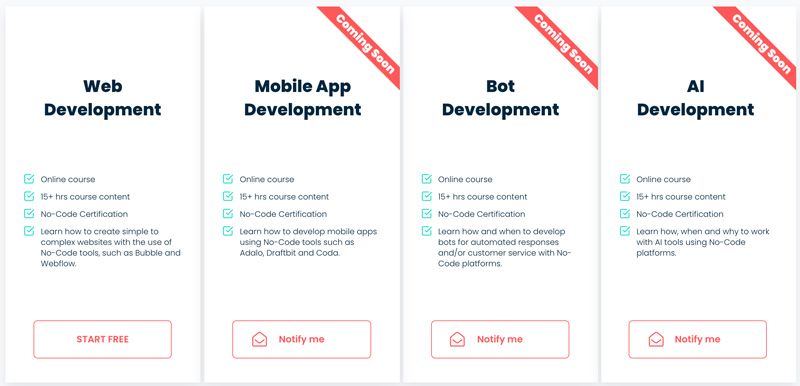 Tell us about your brand! When did you launch, where are you headquartered, what moved you to start your business?
"We launched in August 2019. We're fully remote but with our team mostly distributed across the Americas."
What are some of your other favorite tools for increasing conversions?
"Amplitude."
Outline a couple of specific conversion-related problems you're experiencing.
"High bounce rate and a low conversion to signup."
What other strategies did you try in order to address those issues prior to using Fomo?
"Mailing campaigns and automations. Also, automated pop ups to guide users throughout the path we want them to take."
How did you learn about Fomo?
"Clicking on a website's Fomo widget."

What prompted you to move forward with Fomo?
"I saw these little banners on some website, and I loved the idea of digitizing the effect of a "restaurant full of people," which unconsciously communicates that it's a good restaurant."
Have you tried any of our competitors? If so, why did you choose Fomo instead?
"Haven't tried any competitors."
How are you tracking Fomo conversions?
"We look at Fomo's analytics from time to time with a mix of Amplitude and Google Analytics."
Please share some of the results of how using Fomo has benefited your business.
"23% increase in conversion to signups."
Do you have any changes you'd like to see made with Fomo? Any ideas for the team?
"Being able to connect Fomo as a source in Segment.com."
How long have you been using Fomo?
"Around six months."
Thanks to Pipe from HelloGuru for sharing their story on the Fomo blog.
If you've had an idea for an app but didn't want to study computer science in order to do it, check out HelloGuru's course on Bubble.io.
If you haven't tried Fomo for your store yet, give our free trial a try today. If you have a Fomo story to share, share it with us here.