9% More Life-Changing Adventures Thanks To Fomo
INTRO Travel is a tour company providing incredible guided adventures and experiences in some of the world's best destinations.
Guided tours are great for beginners who haven't learned the ins and outs of how to orchestrate an excellent adventure on their own yet.
You can pay for a guided adventure and get more for your money instead of facing the headache of being in a new country for the first time stuck on fundamental questions, religiously following a map and searching for good reviews instead of living freely like a local.
Better yet, all of the activities on INTRO's trips are prepaid, so you don't have to make any payments while you're there.
INTRO makes sure to be aware of their environmental impact by conducting regular audits of their operations. INTRO makes it a priority that their tours are always supporting local communities. They also make sure they're respecting local cultures and that the travel experience is authentic.
INTRO also works to ensure animal welfare, making sure no animals are harmed by their activities, and they care for several rescue animals at their properties.
"For over 12 years we've dedicated ourselves to providing the most amazing travel experiences by providing you the best accommodation your money can buy, and looking after every group member as if they were a family member, from the moment you contact us until you arrive home smiling."
"Sure, there will be plenty of beaches, cocktails, and sunsets, but we'll also take you off the beaten track, show you a fascinating culture and immerse you in the true local way of life."
"Every awesome activity we advertise is included in the price, so you'll only need to dip into your wallet for some meals, drinks, and maybe a t-shirt with a turtle on it."

Tell us about your business!
"Since 2005, INTRO has been providing life-changing travel experiences to 18-40 year olds in some of the world's most awesome destinations, including Australia, Bali, Thailand, Cambodia, Japan, Vietnam, and Sri Lanka."
What are some of your favorite apps for running your business?
"Google Optimize, Google Analytics, and marketing automation via our CRM."
What were some issues you were facing in your business before installing Fomo?
"Cart abandonment."
How did you try to fix that before using Fomo?
"Fomo was the first product we used to address this."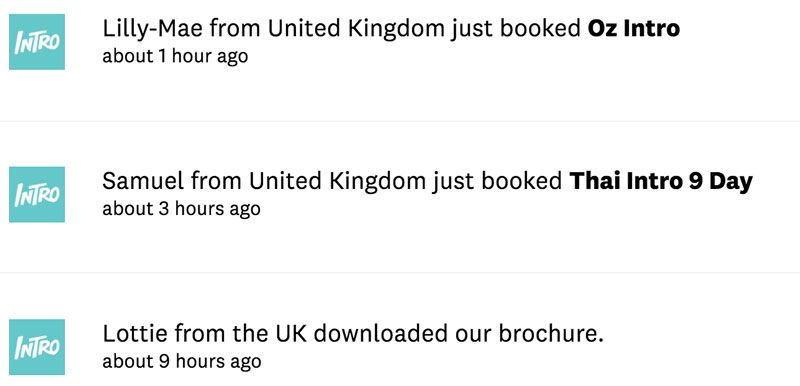 How did you find Fomo?
"Google."
What prompted you to move forward with Fomo?
"Other case studies."
How long have you been using Fomo?
"6 months."
Have you tried any of our competitors?
"No, and we don't intend to."
How are you tracking Fomo's results?
"We're tracking via Google Analytics users who saw Fomo, also users who clicked Fomo vs. those who didn't."
What results have you had by using Fomo?
"9% more lead forms since using social proof."
Do you have any ideas for or changes you'd like to see made with Fomo?
"Add more integrations, make it easier to configure."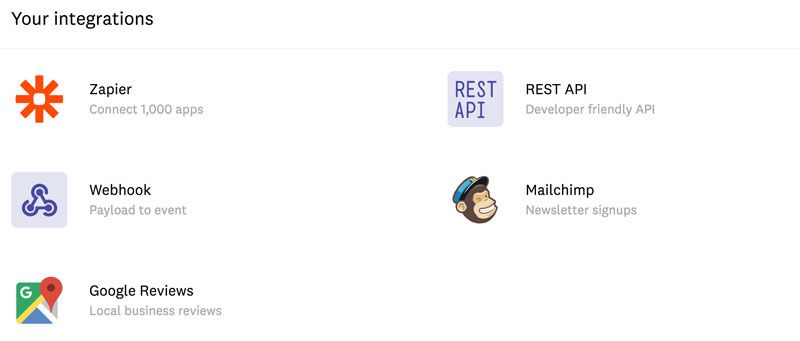 Do you have any advice to other Fomo users?
"Check out the stuff Fomo integrates with and see what you can connect it to improve your social proof and conversions."
What do you want your customers to take away from what you're selling?
"Life-changing experiences in amazing destinations."
Thanks to INTRO Travel for sharing their story on the Fomo blog. If you're on a gap year, or somebody who always has dreamt of traveling but has been overwhelmed by the logistics, request a free brochure from INTRO to learn more.
If you have a great story to share about your Fomo experience, email lynz@fomo.com to get featured on the Fomo blog.