Showing Off Your Sales With Fomo
Ryan Porter creates personalized jewelry and accessories. Ryan Porter was founded by Krysten Kauder, who is also the designer of the products.
"We've been featured on Good Morning America and The Today Show, as well as seen in Elle, NYLON, Vogue, and Marie Claire."
You can find Ryan Porter products in outlets such as Urban Outfitters, Nordstrom, Macy's, and more.

Ryan Porter regularly receives requests from big brands like Nike, Victoria's Secret, Tinder, American Express, NBC, and others to create fun products for their events.
Plus, Ryan Porter is a favorite of both celebrities and editors.

"Our products have sassy messages like "f word" (Manrepeller) and "Heels," which can be seen on fashion blog Bryan Boy, and classic favorites "As If" or "I can't."
"I wanted to make something to add to my arm party that also meant something to me."
How did you come up with the business name?
"The name Ryan is a family name. Porter means "to wear" in French. The name just clicked."
What is your favorite sequence to do with e-commerce apps?
"A popup email subscribe box with a discount via Privy."
What issues have you been facing in your business as of late?
"Our problems used to be abandoned carts, but as of today, our recovery email success is 11% while the typical is 7%! Now, our biggest issue is that we have a high visitor rate, but people are not checking out."
Why do you think that is?
"Since most of our items are personalized, I think potential customers want to think about what they want on their jewelry or keychain and hopefully come back."

What have you been doing to address that issue aside from using Fomo?
"We also have been using Drift to chat with customers."
How did you find Fomo?
"I noticed it on other brand's website!"
Why did you install Fomo?
"I wanted our potential customers to convert into sales, and I thought if they were torn between items, maybe they would see a customer purchasing it, and it would seal the deal!"
Fomo has a powerful effect on those potential customers on the edge. Customers are always asking themselves questions while on your site such as, 'do I recognize this brand?', 'does anybody else come here?, 'is this site legit, can I trust it?'
But once they see that other people do shop there, they're more likely to purchase themselves.

Have you tried any Fomo competitors?
"No."
How are you tracking Fomo's stats?
"Via the Fomo Dashboard!"
Do you have any stats you're happy to report?
"4,831 impressions for the month."
How long have you been using Fomo?
"I believe we have been using Fomo for approximately two years!"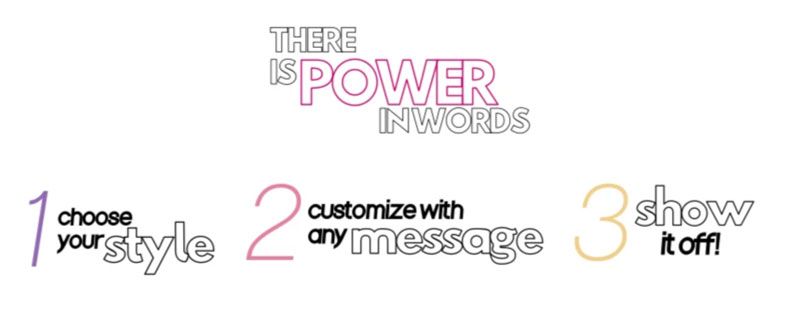 Do you have any ideas for the Fomo team?
"Perhaps create a more unique and fun box that pops up for customers."
What is one thing you want customers to take away from your business?
"We are selling a feeling; our items are both sassy but also have meaning behind it. For example, I have anxiety, so we created an anxiety bracelet that has been popular because I think so many people can relate."
"Also, since a lot of our items are custom, our customers can create an item that is truly meaningful."
Thank you to Krysten Kauder of Ryan Porter for sharing their story on the Fomo blog. Visit their website to grab some gifts for that special someone in time for Valentine's Day that so rapidly approaches each year.
If you have your own Fomo story to share, share it with us here.
If you don't have one to share yet, make sure to sign up for your free 14 day Fomo trial here.