Show Off Recent Purchases With Fomo
Mix'd Roots offers all-natural alcohol infusion kits to help customers craft better all-natural cocktails from the comfort of home.
Mix'd Roots kits come packed with pre-measured ingredients like dehydrated fruits and herbs popular in the Caribbean and South and Central America, bringing a refreshingly modern take on Tiki and popular craft cocktails.
"We developed our infusions with a unique method with no additives or preservatives; it's just premium fruits and spices hand-picked, naturally dried, and carefully bottled to enjoy at home."
Mix'd Roots also shares tasty recipes on their site.


Let's meet the founder!
"My name is Argentina Flores. I'd like to formally welcome you to Mix'd Roots. I am a mother, a proud Afro-Latina (Dominican to be exact), a Creative Director, home cook, self-taught mixologist, and event curator."
"Since starting the first coworking space in 2012, in my native borough of Queens, NYC, I've been an organizer and local community champion. Through community-building events at QNS Collective, I learned pretty early; something magical happens when we gather, especially when delicious libations flow between friends."
"Mix'd Roots was born from my passion for people and the celebration of food and culture."


Tell us about your brand! When did you launch, where are you headquartered, what moved you to start your business?
"At home in Queens, New York, during the pandemic, hoping to fortify my immune system, I turned to family recipes for herbal teas and fruit infusion blends. These juices and remedies, taught to me by my Dominican grandmother, rely heavily on the island's tropical fruits and abundant herbs."
"Wanting to share these flavors and my heritage in the form of alcohol or zero-proof cocktails, I launched Mix'd Roots in October 2020."
What are some of your other favorite apps/tools for increasing conversions?
"Fomo, Ultimate Special Offers, and Klaviyo."

What are a couple of specific conversion-related problems you're experiencing?
"Abandoned cart recovery."
What other strategies did you try to address those issues before using Fomo?
"Offering 5% discount at checkout."
How did you learn about Fomo?
"Another website."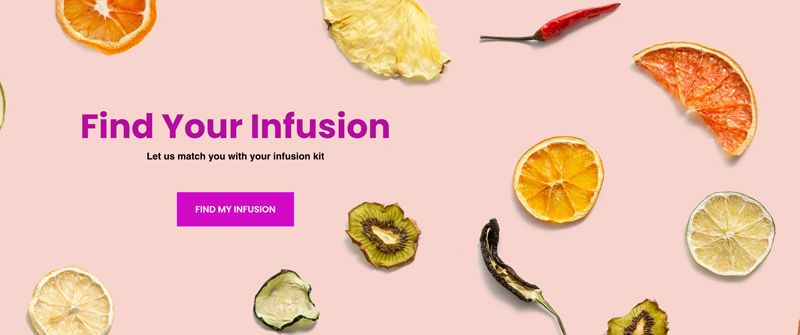 What prompted you to move forward with Fomo?
"Great reviews."
Have you tried any of our competitors?
"No."

How are you tracking Fomo conversions?
"I'm tracking via the Fomo Dashboard. I have not set goals yet."
Do you have any changes you'd like to see made with Fomo? Any ideas for the team?
"None."
What is one thing you want customers to take away from your business? What are you truly selling?
"Mix'd Roots is made to be mixed with alcohol, friends, and a good time."
How long have you been using Fomo?
"Since launch, October 2020."

Thanks to Argentina of Mix'd Roots for sharing their story on the Fomo blog. If you're looking for delicious cocktail mixes, make sure to give her site a visit.
If you haven't given Fomo a try yet, what are you waiting for? Give our 14-day trial a run here. If you are a Fomo user and want to share your story with us, share it with us here.