$4,227 In Sales From Fomo So Far This Year
In 2013, Afshan Abbas was traveling the world while working for Microsoft in Seattle. While in Pakistan, Afshan liked the arts and crafts native to the area and started buying shoes and crafts from local artisans.
When she returned to Seattle, friends, family, and strangers would ask where she got them and where they could get them for themselves.
The idea for Fuchsia came when she realized there was nowhere she could directly point them.
She initially bought sandals for a friend, so she began with shoes.

In 2016 Fuchsia launched on Kickstarter and raised $60,000 in 30 days with around 700 backers from all different parts of the world.
After this, Afshan and her cofounder Rameez said goodbye to their tech jobs and started building Fuchsia full time.
Fuchsia's goal became to connect these native artisans to the global market in a sustainable and environmentally responsible way. Now, the artisans make 3x more than they normally would, and Fuchsia is working with them to provide them more of the material and more pre-assembled pieces, so the artisans can just focus on creating.
Fuchsia is also innovating on the artisan's traditional shoe design that isn't so common anymore to make it more streamlined and more comfortable.

"We believe that people don't just want a comfortable pair of shoes, they want to know that their purchase actually benefits the artisans behind a product."
"Sadly, the footwear industry is filled with stories of labor abuse, sweatshop conditions, and unfair wages. But it doesn't have to be that way."
"Fuchsia shoes are made in Sangla Hill, a remote town in Pakistan with a history stretching back to Alexander the Great. Here, each pair of flats is handcrafted in a traditional workshop by a group of artisans who are passionate about using their skills to support their families and community."

"By making shoes for Fuchsia, they not only get to do what they love, but they also receive a respectable living income which provides them and their loved ones with food, shelter, education, and health care."
"Not only does this result in a sustainable, environmentally responsible manufacturing process, it also means our customers can enjoy unique, handmade products which would otherwise be inaccessible to a global audience."
"Fuchsia is committed to treating these artisans with respect and dignity, supporting them as they continue a centuries-old tradition of time-honed craftsmanship."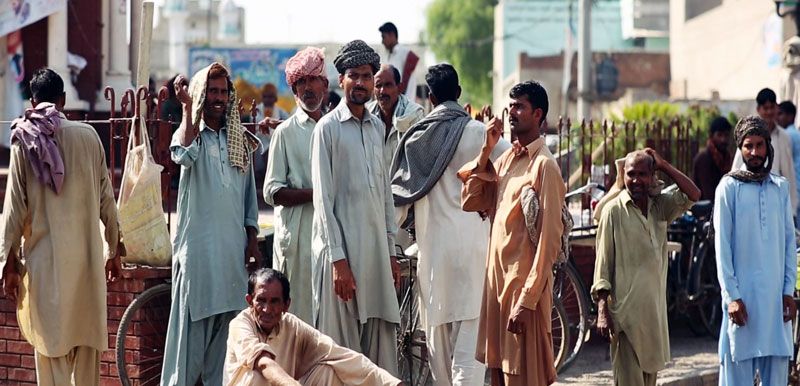 Tell us more about your brand! When did you launch, where are you headquartered, what moved you to start your business?
"Fuchsia is a direct to consumer brand that is reviving the old trade route and the artisan economy. We are a Seattle based brand that works with artisans in Central Asia and makes beautiful, original, and artful shoes and accessories with stellar customer service."
What are some of your other favorite apps/tools for increasing conversions?
"Google Analytics, Hot Jar, and Klaviyo."
Outline a couple of specific conversion-related problems you're experiencing.
"Volatile CPA when scaling and unpredictable retargeting."

What other methods and strategies did you try in order to address those issues prior to using Fomo?
"Influencer marketing and other channels than Facebook and Instagram."
How did you learn about Fomo?
"Some e-commerce group on Facebook."
What prompted you to move forward with Fomo?
"We like to test new things for our store, so we decided to test it out."
Have you tried any of our competitors?
"Nope."
"Fuchsia shoes begin with locally sourced natural leather which is cleaned by hand, then refined, cured with salt, and sun-dried to preserve its delicate, subtle texture. From leather-cutting to detailed embroidery, our artisans craft each shoe by hand, using raw materials that support the regional economy."
How are you tracking Fomo conversions?
"The Fomo Dashboard."
Care to share some results how using Fomo has benefited your business?
"$4,227 in sales directly from Fomo."
How long have you been using Fomo?
"Six months."
Do you have any ideas for the Fomo team?
"The ability to show customers notifications on an interest basis."

Do you have any advice for other Fomo users?
"Use it."
Any other stats you're proud to report?
"We increased sales by over 200% MoM."
What is one thing you want customers to take away from your business? What are you truly selling?
"Craftsmanship they will not get anywhere else."
Thanks to Afshan for sharing her story with the Fomo team. If you're looking for some great summer shoes and want to support the international market, visit her site Fuchsia.
If you're ready to use Fomo for your great project too, sign up for our 14 day free trial here.