See How 40% Of Clicked Fomo Notifications Are Turning Into Sales For Zumi
If you think about it, electronics sales tend to always come from large corporations. However, what if it it wasn't that way? What if you could buy your electronic gadgets from smaller companies with more personalized focus? That's where Zumi comes in.
ZUMI is Australia's only boutique tech company, and they are providing customers a way to buy quality products today, and give them the flexibility to pay over time with zipPay, a "Buy Now Pay Later" system featuring interest-free plans.
Unlike other big box stores, Zumi is a fashionable electronics company, focusing on product curation, design, and quality. They knew there were great Australian fashion brands out there like that - but nobody in the electronics category.
Since the electronics market is dominated by big corporations, Zumi knew if they stuck to their core values, only stocked top reviewed products, and provided exceptional and personal customer service - they would be more likely to succeed.
ZUMI is 100% Australian owned and operates from the sunny shores of Sydney.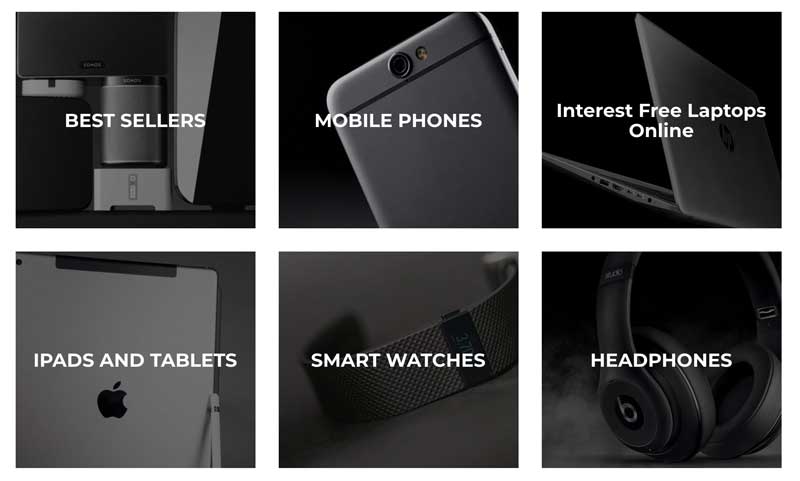 Out In The Wild...
Zumi shines with their focus on making the sale an individualized customer experience. Bigger stores tend to lack this, instead, making you feel like one of the crowd. Some tools that Zumi uses to carry out this feat are SEO Manager, Privvy, Klaviyo, HelpCenter FAQ builder, and Beekeeping. Zumi runs their shop on Shopify.
Zumi has a great website design, and they offer many products. However, one of Zumi's main problems is that many people spend time on their site but never go to checkout. They have tried a few strategies to fix this, such as updating their copy on their website
(copy is written content that aims to increase brand awareness and ultimately persuade a person or group to take a particular action), using scarcity tactics (i.e., countdown tickers and apps to create urgency), and sending abandoned cart emails.
There's one tool that they have found that has helped them most of all. One day Zumi saw a large online retailer of electronics using Fomo, and they loved the idea.
Fomo is a simple tool used to encourage potential customers who visit a website to make a purchase because they can see what others are buying in real-time. It is similar to, say, the Facebook ticker, where you get to look at the actions your friends are taking on Facebook right now. Fomo is simple to install and gets working right away.
Founder Dave says:
"It was a no-brainer. So easy to install. Fomo gives your store a real sense of busyness, popularity, and movement."

Zumi is using Fomo to showcase to their visitors how many others are on the site when they visit, and when and what people are buying right now. Zumi tried some other Fomo competitors, but opted for Fomo because the competitors "were glitchy and not as customizable."
Outshining The Big Boys...
Zumi is happy with Fomo's help with their site conversions.
Dave says:
"To be honest; we know Fomo works, so we don't have to track our statistics. It's as simple as that. After adding it to over 4 of our stores - we've seen an instant increase in sales."
Zumi plans to keep using Fomo and start using more of the advanced features, one thing they'd like to use it for is to show what payment methods people are checking out with.
A parting word of advice from Dave:
"Keep your store 'real personal', flexible, and reliable if you want to be noticed. (maybe use it)"
Want to see your company featured on the Fomo blog? Tell us about your business, and we'll be in touch soon.