An Additional $6k In Revenue, Just From Fomo
LIV Watches is a direct-to-consumer micro brand crafting precision, durable, high-quality, accessibly priced Swiss-made limited edition watches capable of keeping up with an adventurous, bold lifestyle.
With more than two decades of experience in the watch industry, LIV Watches realized that the industry was excluding a large segment of fans and watch enthusiasts.
How so? LIV Watches saw that these retailers were squeezing fans with high retail prices, bloated by mid-channel markups and celebrity endorsements.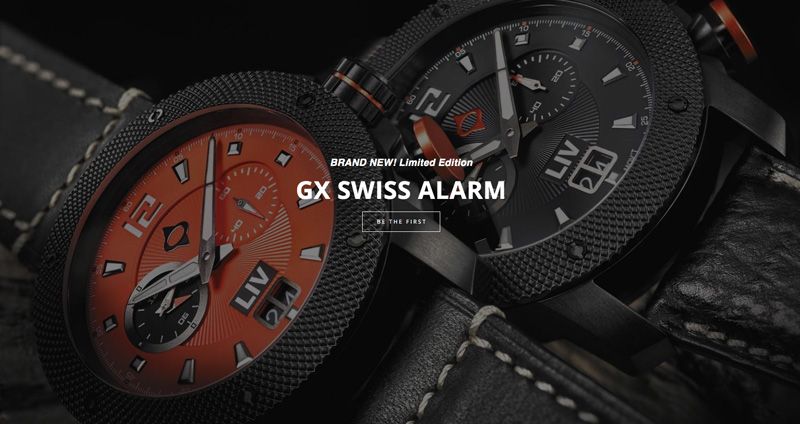 "We envisioned a direct-to-consumer micro brand that stripped away all unnecessary costs so that everyone could experience a Swiss-made timepiece without breaking their budget."

How do they do that?
"First, we focus on creating timepieces with the highest precision mechanically possible, up to +/- 4 seconds per day or better. Second, we use only the highest quality materials, equal to or better than those used by big-name brands. Finally, we bring everything together with insane attention to detail in our Swiss workshops to ensure no LIV watch leaves with a single imperfection."
"Our fans deserve, and expect, the best. They expect watches that will serve them in a lifetime of adventures. So, we build our watches for those who refuse to follow rules; who live rugged, live boldly, and live fast."
Additionally...
You don't stir up the waters in a multi-billion-dollar market and slide by unnoticed. The press and independent reviewers have taken notice, and they like what they see.
"LIV combines the high-end quality of a luxury watch with the durability of a sports watch at an affordable price." - Business Insider
"LIV in short; if you've ever wanted to own a Swiss Automatic watch but couldn't stomach the price tag." - Forbes
Interview Time!
Hey LIV! When and where did you launch?
"We launched our first watch just over four years ago, and we are headquartered in Miami Florida."
What are your favorite apps?
"Justuno, Klaviyo, Retargeting."
What's a regular problem you've faced in your business?
"Abandoned carts."
What solutions have you tried to fix it?
"Abandon cart flow in Klaviyo, a Facebook Messenger bot, and Pushowl notifications."
How did you find Fomo?
"I saw it on another website."

Why did you go with Fomo?
"I liked the easy setup."
Have you tried any Fomo competitors?
"No."
How are you tracking the results of using Fomo?
"Via our 3rd party platform Wicked Reports."

What are the results you've seen directly from using Fomo?
"We do see a 14x return on 16 sales that interacted with Fomo. It's an extra $6k in revenue."
Have you tried Fomo Publishers?
"I just heard about it through this interview! We want to join Fomo Publishers."
Apps used by LIV Watches:
Thanks to LIV Watches for chatting with us today. If you've always wanted a high end watch but couldn't get over the price, now's your time. And if you've always wanted solid social proof for your store but couldn't stomach the options, it's Fomo time.