Looking For An Extra $1,000 This Year? Try Fomo!
The story of DIOXYME begins with a young man's dream to play professional hockey and his father's unrelenting desire to help make that dream a reality. The young aspiring hockey player woke up each day knowing that he had to work harder than the next guy, and had an understanding that he was not gifted with any innate unique talents.
What is your company all about?
"DIOXYME is focused on physician-led research, demonstrating actual results on world-class athletes, and providing customers, no matter their goals, with top quality ingredients that yield actual results. We started this company as a father-son duo. I was a professional hockey player, and my father a physician. Looking to give me an edge athletically, we turned to supplements. Unfortunately, we did not see the results we were hoping for."
"My father started researching and what he found was unsettling, to say the least. He found studies in medical journals with many ingredients that would benefit me, but he could not find any companies that included all of the ingredients at the effective and scientific doses he read about. We began mixing supplements ourselves, and we were stunned."
"After taking the homemade concoctions, I saw noticeable differences in the gym and on the ice. The first supplements were born, and when I hung up the skates, we started DIOXYME."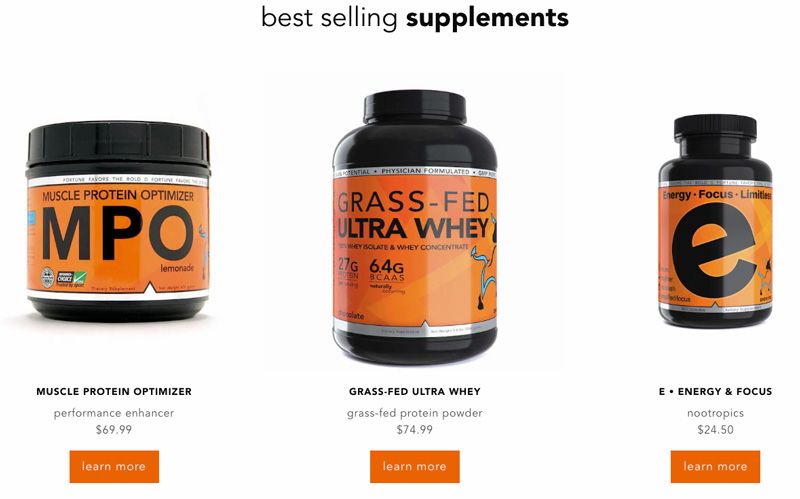 Why did you start the company?
"We founded DIOXYME to make a difference. Our products promote an active lifestyle, improve athletic performance, and provide health benefits. All of our supplements follow our strict QSE Standards. Each ingredient has been proven effective, and we always use a pharmaceutical dose. No gimmicks. We care about results."
What makes your company different?
"Quality and safety. Not all supplements are created equal. We only use premier ingredients that scientists have tested and proven effective. Fit for world-class athletes, and that promote an active lifestyle. Our products provide a difference you can feel."
"Every product we make is 100% safe and healthy for people to use. All of our products are 3rd Party Tested, and banned-substance free to comply with WADA and USADA guidelines. A doctor doesn't offer half of a prescription, and neither do we. Our products have the optimal doses found in scientific trials so you can maximize your potential. Cutting corners with sub-par dosages may increase profits, but it will not help you."
What are some of your favorite apps?
"OptinMonster, MailChimp, and Judge.me."
What are some aspects of your store that you are always looking to improve?
"Fixing the high bounce rate and the low add-to-cart stats."
What have you tried in order to fix this so far?
"Popups, sales incentives, upsells, and flash sales."
How did you find Fomo? What convinced you to sign up?
"I found it while I was searching on some blogs. Fomo worked effectively on me while I was looking at other e-commerce websites."
Did you try any social proof competitors? Why did you choose Fomo over the others?
"I tried Sales Pop, but Fomo had better on-site performance and a better dashboard."
How are you tracking the results of Fomo?
"Google Analytics and the in-app dashboard."
Results of using Fomo so far?
"$1,000 increase in sales this year. We get double the average page views if someone clicks on a Fomo notification, and 5x the conversion rate if someone clicks on a Fomo notification."

What are your plans for the future?
"We intend to optimize the on-site experience further to drive more sales."
"Try DIOXYME. Developed by Physicians. Perfected on Athletes. Results for you."
Thanks to DIOXYME for chatting with us today. If you're an athlete, or an aspiring one looking for more results from supplements, give fellow Fomo user DIOXYME's site a visit. If you are browsing and finally ready to see what kind of results Fomo can get for you, try our 14-day free trial.