$86k In Fomo Conversions Over $4 Years
The Moomins are the central characters in a series of books and a comic strip by Swedish-speaking Finnish illustrator Tove Jansson (1914-2001). The Moomins were initially published in Swedish by Schildts in Finland.
The Moomins are round white hippo-like fairy tale characters. The Moomins family lives in a house in Moominvalley, though, their other homes have included a lighthouse and a theatre. They have many adventures with their various friends.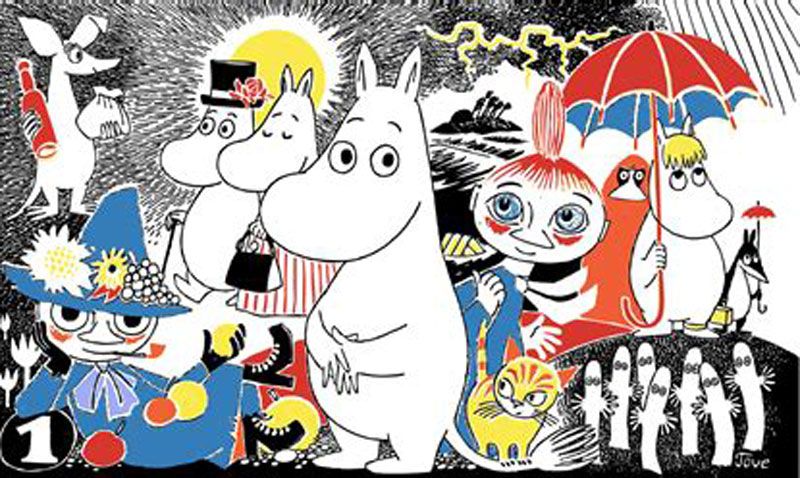 © Moomin Characters™
The Moomins have since been the basis for numerous television series, films, and even a theme park called Moomin World in Naantali, Finland. Several stage productions were made from the series as well, including a number that Jansson herself was involved in.
As a visual artist, illustrator, and author, Tove Jansson expanded and transformed her expression tirelessly up to the last years of her life.
Her works are a reflection of her life philosophy, eliciting enthusiastic responses from children and adults alike in all countries where her works are known.
The Moomins series contains nine books, together with five picture books and a comic strip, published between 1945 and 1993.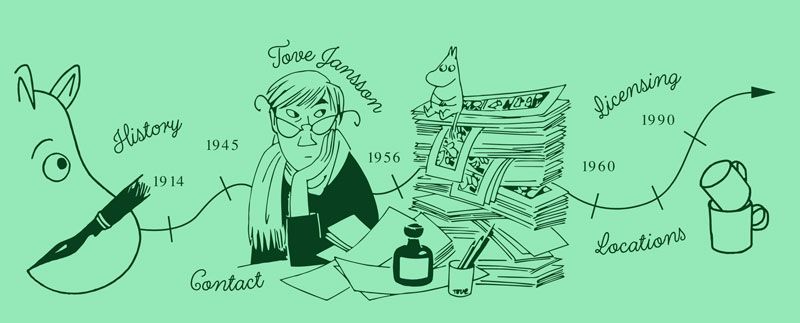 © Moomin Characters™
Tell us about your brand! When did you launch, where are you headquartered, what moved you to start your business?
"We're the Moomins! We launched the site back in 2014 from our headquarters in Helsinki, Finland. At the time, there was no official site featuring Moomin, so we kicked off both a killer site with all you want to know about the Moomin brand as well as a global e-commerce store with the best merchandise we have."
What are some of your other favorite apps/tools for increasing conversions?
"Conversio (now Campaign Monitor Commerce) and AdEspresso have allowed us to scale both our email and social media outreach."
Outline a couple of specific conversion-related problems you're experiencing.
"We receive a lot of traffic, but we struggle to lift our conversion rate above 1,5%."
Why did you start using Fomo?
"We started using Fomo to be able to show people more of the 500+ products we keep in stock."

Fomo displays live notifications of real actions your customers are taking of your choice.
How did you learn about Fomo?
"Shopify's app store suggested the app to us."
Have you tried any of our competitors?
"We have not used other suggestion apps."
How are you tracking Fomo conversions?
"Our Fomo results are tracked through Google Analytics."
Please share some of the stats you've collected from using Fomo.
"Google Analytics attributes 78.000 € in sales from the traffic that has come through Fomo."
That is $86,427.12 in USD.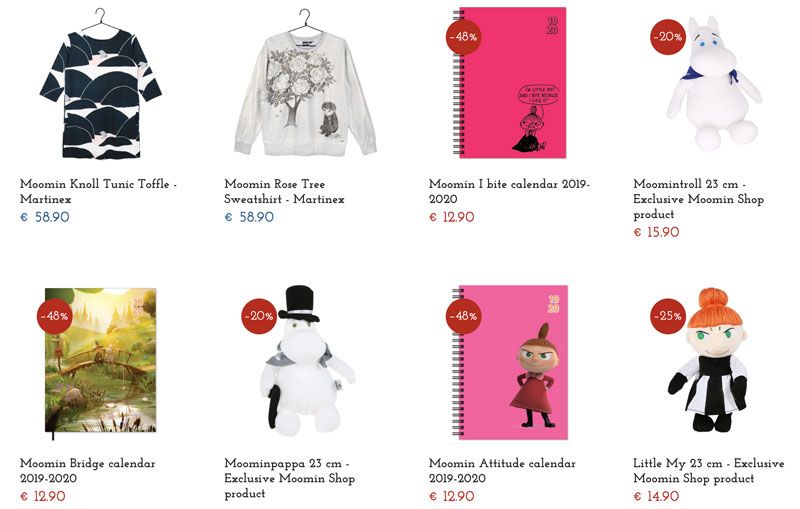 How long have you been using Fomo?
"We have used Fomo for four years."
Do you have, if any, ideas for or changes you'd like to see made with Fomo?
"We hope that Fomo will start developing additional ways of showing what other fans on the site bought or visited."
What is one thing you want customers to take away from your business? What are you genuinely selling?
"The Moomins represent love, kindness, joy, and adventure, and we hope that our stories and items for sale convey those values, ultimately leading to a better day for our Moomins fans."
The Moomins brand lives on through the great people speaking with us today! Visit their website to learn all about them or buy some memorabilia if you're already a fan.
If this is your first time hearing about Fomo and you've got some FOMO, check out our free trial.
If you've got a burning story you'd like to share with us, email lynz@fomo.com.