A 5% Conversion Rate Over The Long Haul
Royal Essence sells a wide variety of products, such as candles, bath bombs, bath crumbles, body scrubs, diffusers, and whipped soaps.
The difference is that every Royal Essence product comes with a surprise ring inside of it. There are over 600 rings to collect, and the jewelry found inside can be worth anywhere from $90 to $5,000.
Every purchase is a chance for customers to win that top tier jewel, which is made with 14 or 18 Carat White/Yellow/Rose Gold with natural gemstones and conflict-free diamond.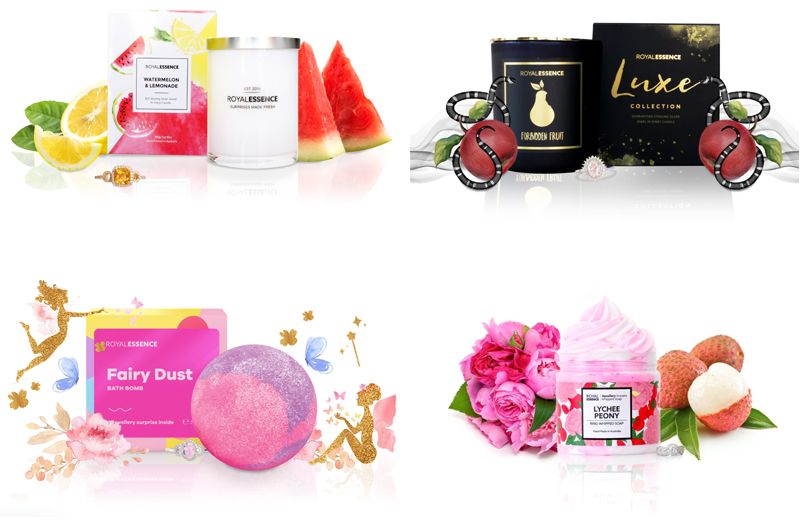 "Our team started with a vision of creating memorable products that would delight women through the surprises each one contains. We believe that life is about cherishing memories and sharing these experiences with loved ones."
"We aim to help women experience surprises more often in their lives, taking time out to devote to themselves and experience peace from within. Our mission is to improve their wellbeing through life's surprises."
No matter what special occasion and whether you are getting a gift for yourself or somebody special, Royal Essence has you covered.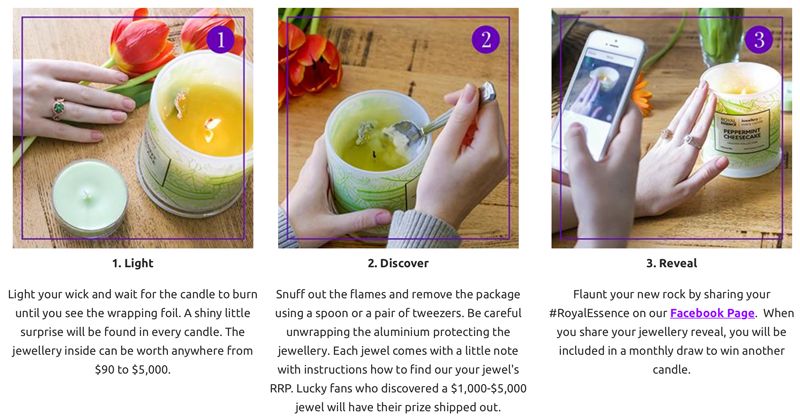 What do you do and why do customers come to you?
"We provide a wide range of products, in particular, ring bath bombs are popular with most of our visitors. Ring bath bombs are a twist on the regular (and boring) bath bombs. They work exactly like the regular ones but contain a surprise ring inside. All our products contain a surprise ring."
When did you launch?
"Royal Essence launched in February of 2016, in Adelaide, Australia."
What keeps you motivated?
"Our mission is to surprise 1,000,000 women worldwide by 2025."
What tools do you use for improving the customer experience on your store?
"Gifts work very well for our audience; we use an app called Automatic discount for this, which has been great for us when it comes to promotions."
"Smile.io gives our customers rewards for sticking with us, and we estimate that it has helped us improve our LTV by more than 20%!"
"We use Zipify for landing pages, which makes it so much easier to get people into the funnel. We use Countdown Timer Bar by Hextom too, which is great for promotions that have a deadline. We've seen this app improve our promotional CR by a few %."
What do you struggle with?
"Like most retailers, it's extremely difficult to improve that top of funnel conversion rate. Educating customers and decreasing the time they go from the discovery phase to the purchase is always the toughest part, so even the smallest increases here and there can be huge for us."

What did you do for social proof before Fomo?
"A lot of our visitors are trying to determine whether or not they can trust us, and this is not something that's easily fixed."
"Before Fomo, we would attempt to point our customers to reviews, but this was never easy to do when they were in that "shopping mode." We found that a lot of our customers simply didn't scroll down below the fold and see the reviews we had."
"So for most people, the reviews may as well have not been there."
How did you find Fomo?
"We found it on the Shopify app store and saw Fomo on other Shopify stores."
Why did you choose Fomo?
"Fomo looked to be the leader in the space, so that was enough for me. We haven't used any competitors."
"Plus, for such little money, if I can get even 0.1% of an increase in conversions, it has easily paid for itself."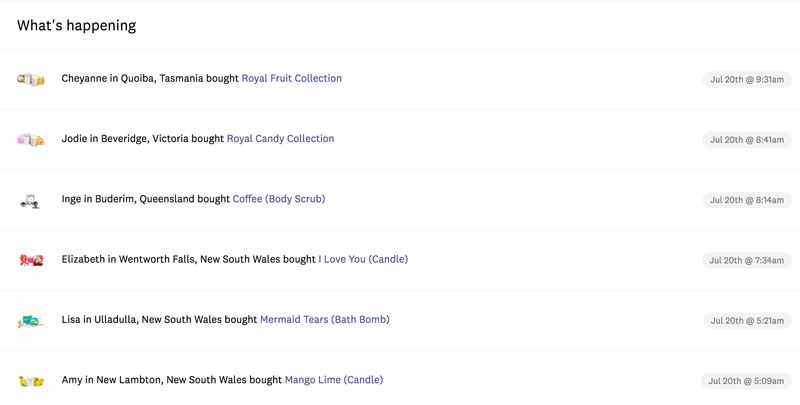 Do you have actual numbers that show how Fomo has helped your business?
"We have seen conversions over 5% consistently for three years since we first got Fomo."
Do you have any plans for Fomo on your store?
"To simply keep using it, haha."
Any final thoughts on Fomo?
"Fomo is an amazing way to show our customers very quickly the kind of following we have."
Thanks to Royal Essence for sharing their story. Email lynz@fomo.com if you want us to share your story.
Give Fomo a chance with our 14 day free trial.
You won't regret it.