Almost Seven Million Fomo Impressions
SOL CBD is a CBD brand founded by Oksana and Larry Ostrovsky.
Oksana and her husband Larry have been working hard as natural health advocates for over eight years.
"We are beyond excited to be on the cutting edge of this emerging industry, committing to creating the best CBD products that many are absolutely in love with."
Oksana is a self-published author, journalist, entrepreneur, relationship, and life coach. Born in western Ukraine with three autoimmune conditions, Oksana had a difficult start in life. Natural medicine was very much a part of her family's life, and many "outside the box" remedies were used to treat two of her conditions successfully. Later in life, with an open mind, she successfully found natural means to cure the third.
This experience allowed her to have an intimate understanding of the human body and the ability of nature to help do its job of healing itself. Today Oksana helps run SOL CBD and educates people on the power of cannabis and other alternative medicines to support the body and mind.

Larry Ostrovsky is a passionate natural health advocate, coach, author, journalist, and entrepreneur. As a lifelong cannabis advocate, he passionately shares his research in hopes more people will discover the truth of what the plant is capable of doing for their health.
"Through passion and purpose, SOL CBD was born. Our goal is to not only sift through the clutter and bring customers the most accurate and helpful information possible but also bring our customers the best cannabidiol products. We are very proud to offer the very best in CBD."

Tell us about your brand! When did you launch, where are you headquartered, what moved you to start your business?
SOL CBD has successfully been supplying quality CBD products to the U.S since 2015 via our online store. SOL CBD is a family-run brand founded by Oksana and Larry Ostrovsky. As lifelong natural health advocates, Oksana and Larry also run a number of health and personal development blogs to educate people and raise awareness about the most effective ways of upgrading their lives.
"From the time we got into the wellness industry, our motivation was to share what we learned on our quest for higher truth. After eight years of exploration, learning, researching, and self-experimentation, we decided to venture into what we feel is an industry that can transform the world. We believe that science is our biggest ally, and thus our goal is to constantly improve and innovate."
What are some of your other favorite tools for increasing conversions?
"Aside from Fomo, Upsells, Klaviyo, PushOwl, HelpFlow, and more."

What are a couple of specific conversion-related problems you're experiencing?
"High bounce rate."
How did you learn about Fomo? What prompted you to move forward with Fomo?
"We saw it on other stores."
Fomo is a social proof notification that allows store owners to feature real time data on their store to create a busy atmosphere, like an in person store. Attention drives attention, which creates more sales.
How are you tracking Fomo conversions?
"The Fomo Dashboard."
Can you share some of the quantifiable ROI results that show how using Fomo has benefited your business?
"Since 2014, we've had 6.5M impressions, 9,501 clicks 64K, engagements, and 248 conversions."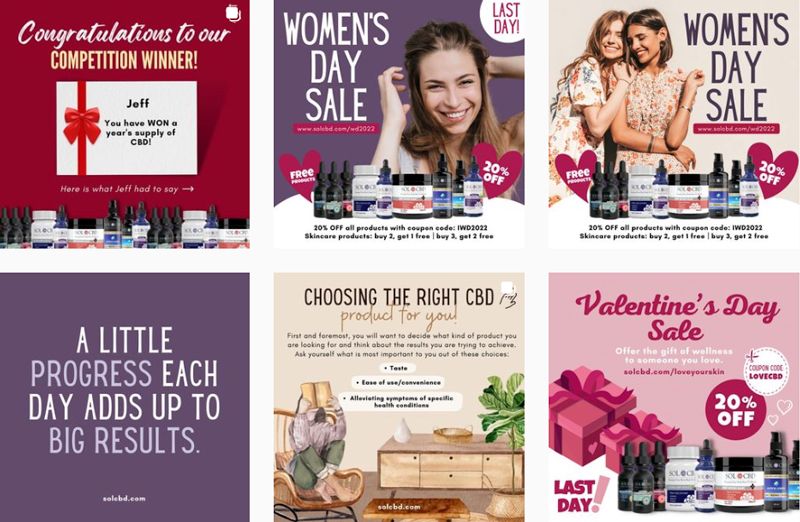 Any other stats you're proud to share?
"Our retention rate is very high."
What is one thing you want customers to take away from your business? What are you truly selling?
"We don't just stock any CBD. Our CBD products need to align with our health and wellness ethos. All our full-spectrum CBD is made locally, grown organically, C02 extracted, and independently tested. We have not just popped into the CBD business; we have been doing this since 2015."
How long have you been using Fomo?
"Since 2014."

Thanks to Oksana and Larry Ostrovsky for sharing their story with us on the Fomo blog. If you want to give their CBD a try, visit their website here.
If you haven't given Fomo a shot, what are you waiting for? Give our free trial a test run here. If you have a Fomo story to share, share it with us here.