We're excited to officially announce the issuance of US Patent 10,991,014 for our social proof technology.

The patent covers Fomo's event parsing and generation schema.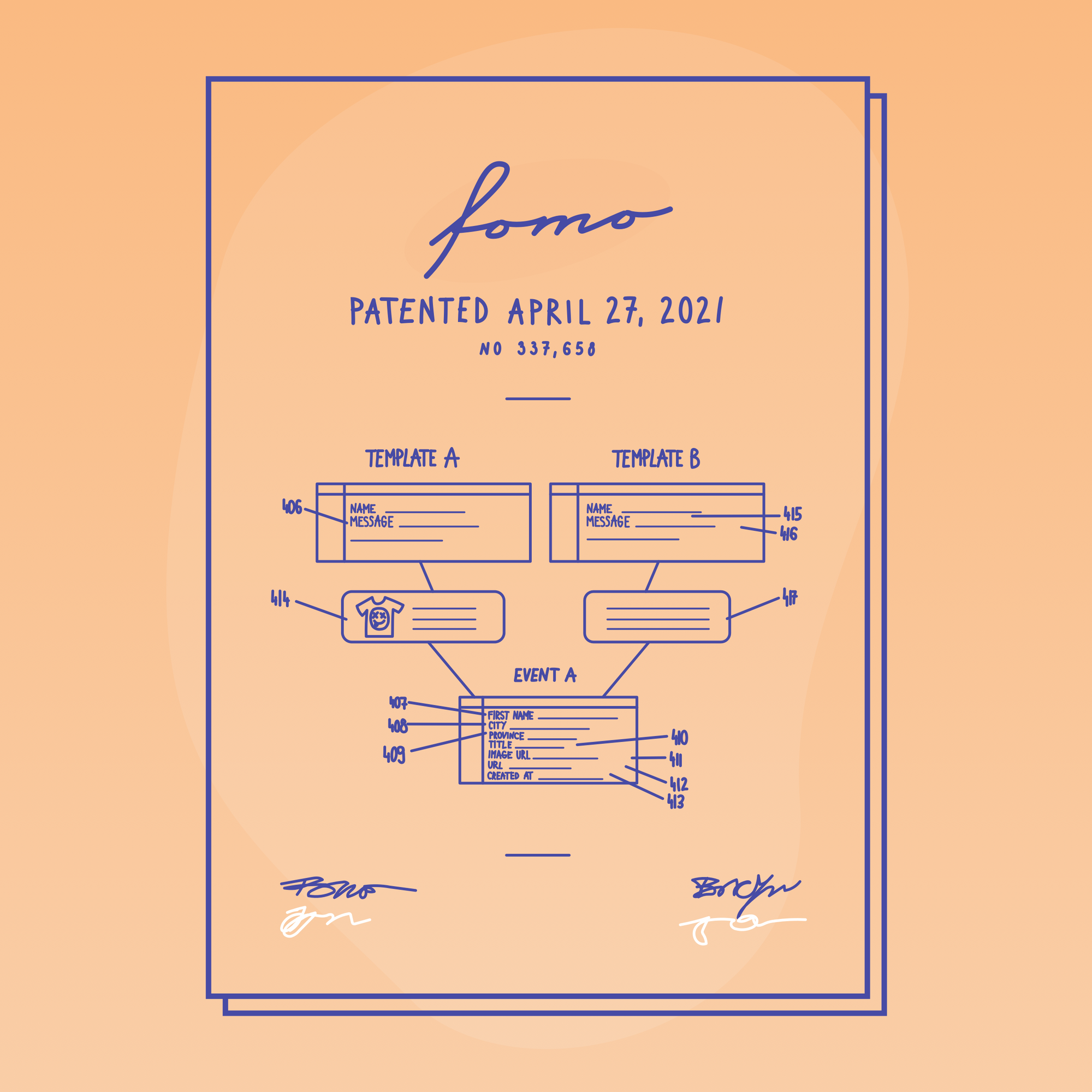 Congratulations to the Fomo team for building and perfecting the technology over several years. A specials shoutout to our teammates and (now) inventors Ryan Kulp and Christopher Bacon for persevering through the patent approval process.

Fomo is and always has been a tiny bootstrapped team of developers and entrepreneurs. We're alive and kicking today because we continue to re-invest significantly back into the product and into our customers.

Previously rebranded from "Notify", Fomo was the first and original social proof conversion tool back in 2015. Since then, followers have entered the niche. Yet the Fomo platform maintains a strong hold on the market thanks to its technical prowess and product extensibility.

And today's patent serves as tangible (social) proof of that.

While we can't celebrate the patent issuance in person yet, you bet we will. For now, here's the brainiac team behind the invention and the Fomo product: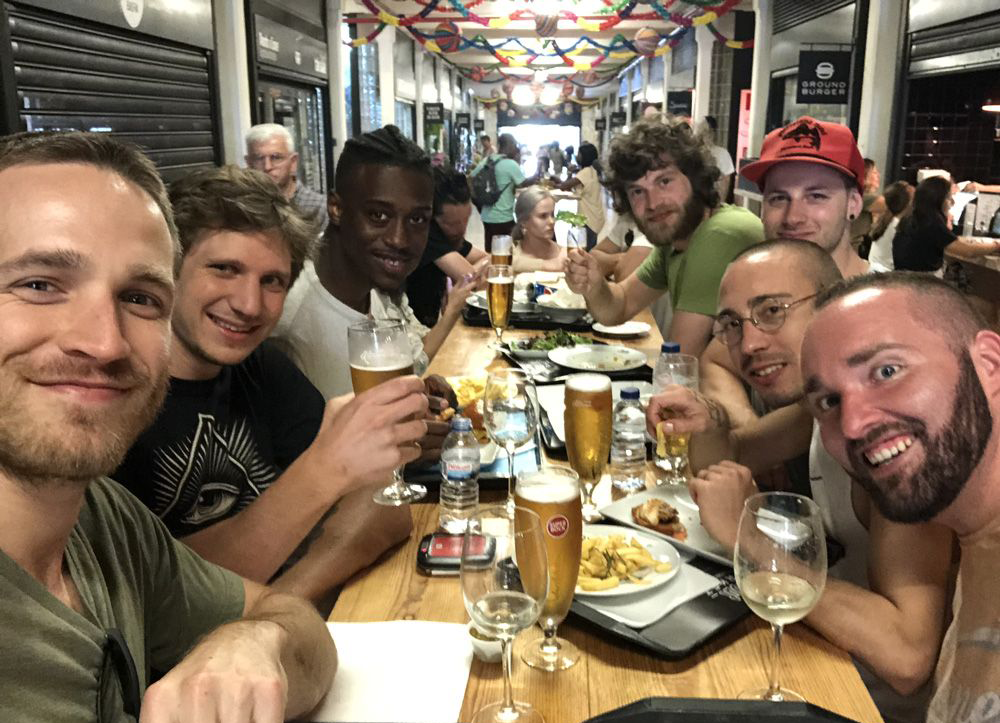 Thank you for following along with us since 2015. We're excited to bring you more features, more integrations, and more updates.