Boosting Webinar Signups With Fomo
The Travel Secret is a membership-based website offering effortless discounts on all things travel. The Travel Secret provides discounts on everything from hotels, resorts, cruises, car rentals, flights, activities, tours, and more.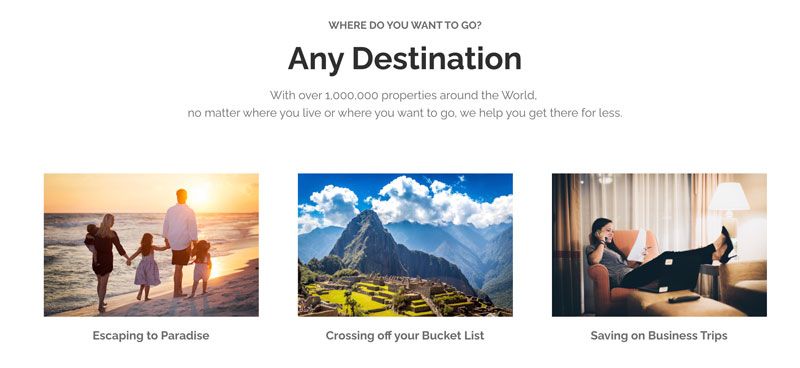 "We got tired of paying retail for our trips. We got tired of not being able to travel enough. So we created The Travel Secret, and through it, we can now give you access to insider wholesale rates not available to the public. We beat retail prices and allow you to create more memories for less money."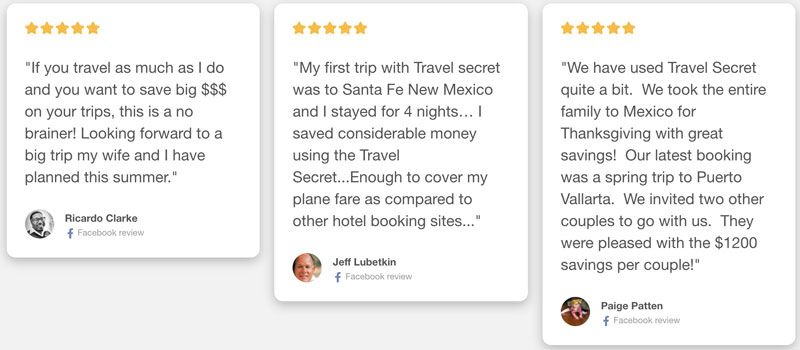 "The Travel Secret is committed to bringing our users unprecedented value and support for their travel needs. We work hard to help you create the most amazing trips for you and your family at the lowest possible price while providing an extraordinary customer service level."
"The process of using The Travel Secret was even smoother than using a travel agent or some of the other big-name sites." - A recent customer review.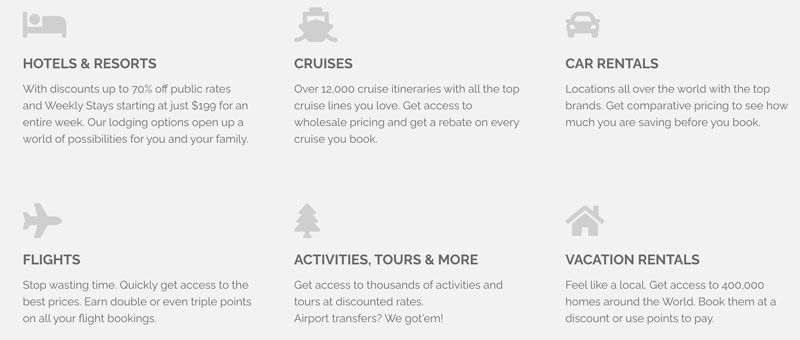 Tell us about your brand! When did you launch, where are you headquartered, what moved you to start your business?
"We launched in San Diego in early 2018. It all started after a lightbulb moment. I was on a trip in Puerto Vallarta, México, when I got invited to sit through a two-hour timeshare presentation, and, in exchange for doing that, they gave me a $2,000 discount on my hotel stay."
"While the discount was nice, the whole experience of sitting through the presentation and the sticker shock I got when they offered me the timeshare for $60,000 was not. When I left, I thought to myself, wouldn't it be nice to get the same $2,000 discount on EVERY trip I take without having to sit through these presentations?"
"I mean, if the hotel can discount the stay that much, they must be offering discounts that we might just not be able to see, right?"
"So I created The Travel Secret to be the one-stop-shop for everything related to travel, and more than anything, I want to enable people to travel more and do it for less."
"Because in the end, those amazing memories you make while on a trip with your friends or loved ones are way more valuable than anything else you can buy. They are memories that last a lifetime!"
What are some of your other favorite apps/tools for increasing conversions?
"Slack, Helpscout, Aircall, Zapier, and SlyBroadcast."
What are some issues you're experiencing right now?
"We have a bounce-rate on our webinar registration landing page."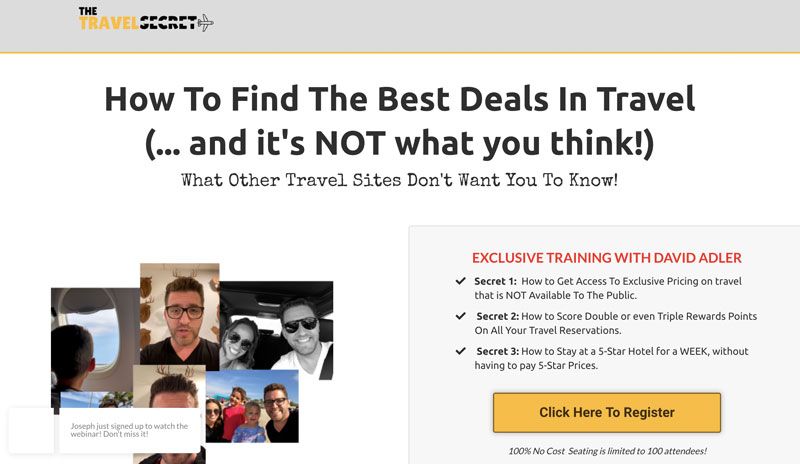 What other methods/strategies did you try to address those issues before using Fomo?
"We tried adjusting the imagery, the text, and the design as a whole."
How did you learn about Fomo?
"From a friend…"
What prompted you to move forward with Fomo?
"We always knew social proof was important, so we decided to give Fomo a try."

Have you tried any of our competitors? If so, why did you choose Fomo instead?
"Nope."
How long have you been using Fomo?
"About six months."
How are you tracking Fomo conversions?
"We use Google Analytics and also the internal stats on EverWebinar."
Please share some of the results you've seen after installing Fomo on your store.
"We saw a significant increase in signups on our landing page. We were hovering at about 12-13%, and after using Fomo, we went up close to 20%!"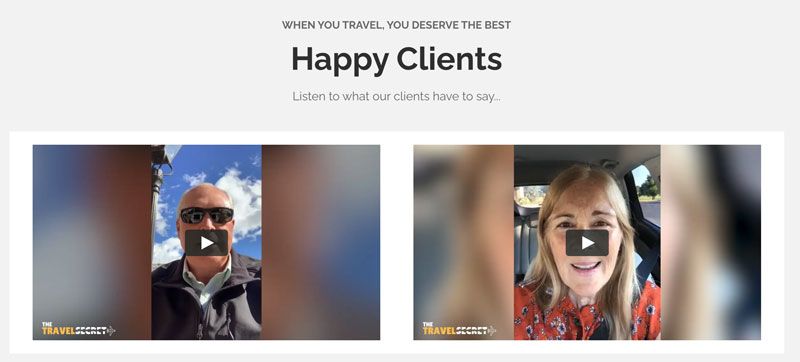 What, if any, ideas or changes you'd like to see made with Fomo?
"Nothing for now."
Do you have any advice to other Fomo users?
"Yes! Use it at different parts of your funnel! Sometimes we only see one place to have it at, but you can use it up and down the funnel. Don't limit!"
What is one thing you want customers to take away from your business? What are you genuinely selling?
"We give you access to pricing on travel that is NOT available to the public!"
Thanks to The Travel Secret for sharing their story with the Fomo blog. If you're hoping to get out of the house sometime soon, make sure to visit them and give them a try.
If you haven't tried Fomo yet, try our 14-day free trial today. And if you have your own Fomo story to share, don't hold back, let it out here.