Carecard On Fomo Boosting Their Conversions 4%
Carecard is offering a solution to the rising cost of healthcare in America.
Healthcare is a major concern for all Americans, from employers to nonprofit organizations to each consumer; everyone acknowledges the problems created when spiraling costs force people to choose between taking care of their health or paying bills.
"We recognize the need for affordable solutions to the healthcare dilemma; our solution is the Carecard instant prescription savings service and discount card."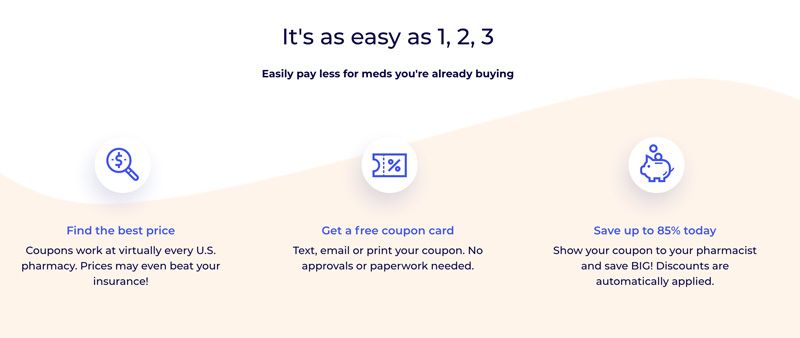 "By providing affordable prescription healthcare at the lowest cost possible, we believe the financial savings that cardholders achieve will have a huge impact on their lives and give them access to practical, affordable healthcare solutions."
"We want to extend those savings to as many people as possible. That is why we partner with a variety of organizations and healthcare providers."
Carecard works directly with pharmacies to negotiate up to 85% off prescription prices.
"We pass these savings onto our members, free of charge. More than 35,000 pharmacies nationwide have partnered with Carecard. So with or without insurance, Carecard allows you to access the savings you deserve. Carecard is free to use at virtually every pharmacy. Start saving today!"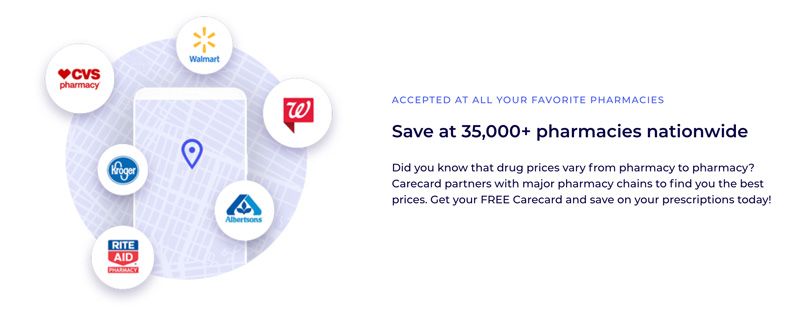 "Millions of Americans remain uninsured or underinsured. Many uninsured people cite the high cost of insurance as the main reason they lack coverage. Many people do not have access to coverage through a job, and some remain ineligible for financial assistance for coverage. Join the 100,000+ Americans saving millions with the Carecard savings card that more people rely on to feel better."
Tell us about your brand! When did you launch, where are you headquartered, what moved you to start your business?
"At Carecard, we believe in affordable prescriptions for all. Our technology gives all Americans the transparency, choice, and care they need to stay healthy regardless of income or insurance status. We're here to help."
What are some of your other favorite apps/tools for increasing conversions?
"Attentive and Facebook."
What are a couple of specific conversion-related problems you're experiencing?
"Higher CAC, lower conversion rates."

What other strategies did you try to address those issues before using Fomo?
"Testing different copy, placement, and ads."
How did you learn about Fomo?
"Social media."

What prompted you to move forward with Fomo?
"Great product, easy for our whole team to use."
Have you tried any of our competitors? If so, why did you choose Fomo instead?
"No - When we tested Fomo, it was very intuitive at first use."
How are you tracking Fomo conversions?
"Google Analytics."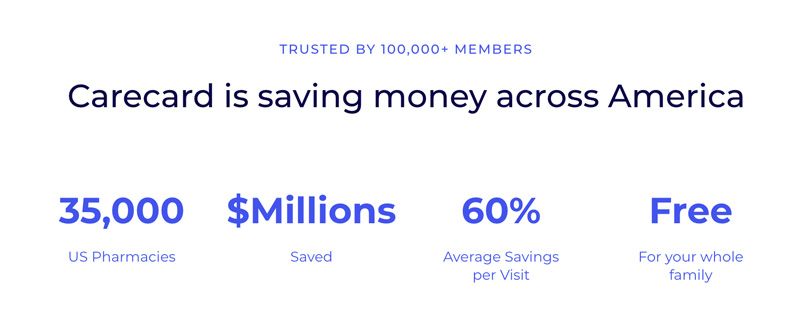 Can you share some of the quantifiable ROI results that show how using Fomo has benefited your business?
"Increased conversions +4%."
Do you have any changes you'd like to see made with Fomo? Any ideas for the team?
"Not at the moment."
Do you have any advice for other Fomo users?
"Give it a shot for a few months - test different copy and placement."


How long have you been using Fomo?
"1 year."
What is one thing you want customers to take away from your business? What are you truly selling?
"We are selling price transparency in prescription medicine, a historically opaque industry. We are empowering our users to make the best possible decisions about their health."

Thanks to David from Carecard for sharing their story on the Fomo blog. If you or someone you know is looking for some savings on your prescriptions, give their website a visit.
If you're curious about what Fomo can do for your business, give our 14-day free trial a go here.