Conversion Booster Acquisition
when Fomo launched in 2014, we were alone.
since new ideas often look like toys, it makes sense competition didn't chime in for a couple years.
Conversion Booster, an app we acquired this week, was one of those competitors that launched in June 2016.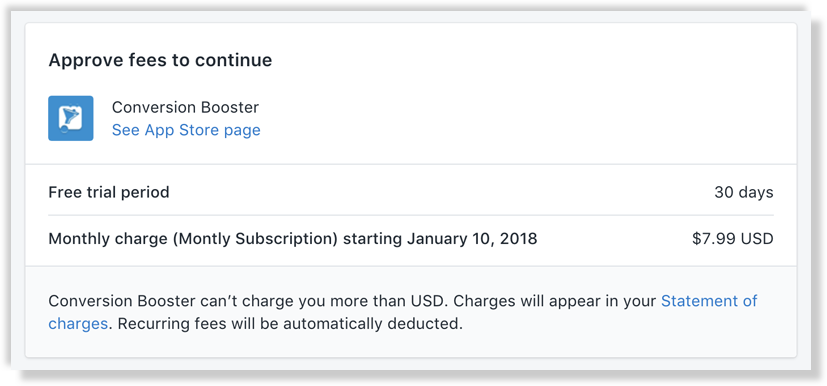 there are a few reasons for this acquisition, but our primary interest is in maintaining the trust gained by the founding team.
to kick off a smooth transition, existing users will be migrated to Fomo with their current billing agreement in-tact.
and while most of Conversion Booster's features are already covered by Fomo, a few things are worth exploring for a future Fomo release.
product shoutouts
Fomo is focused on sharing what entrepreneurs are most proud of -- customer behaviors -- but Conversion Booster also lets ecommerce stores grant attention to on-sale products: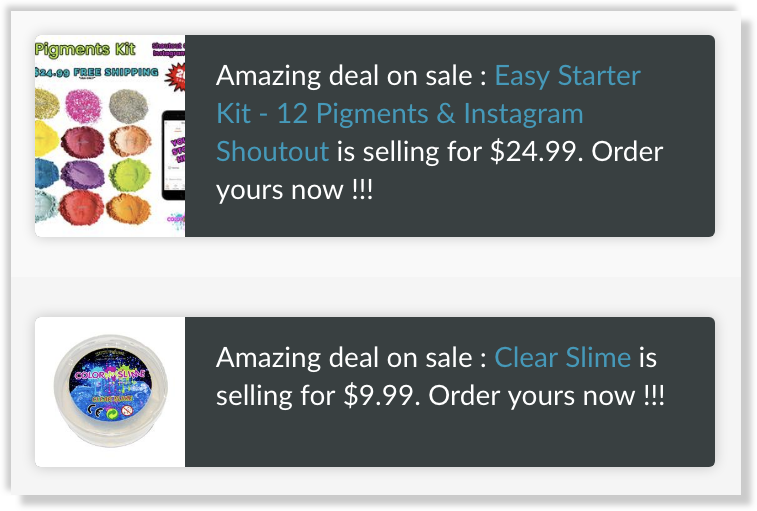 this is great for new stores without many sales, as well as mega-stores adding new SKUs.
checkout expiration
we're all familiar with buying tickets online or booking time-sensitive dinner reservations.
in addition to showing off sales and product deals, Conversion Booster allows marketers to assign "expiration dates" to shopping carts.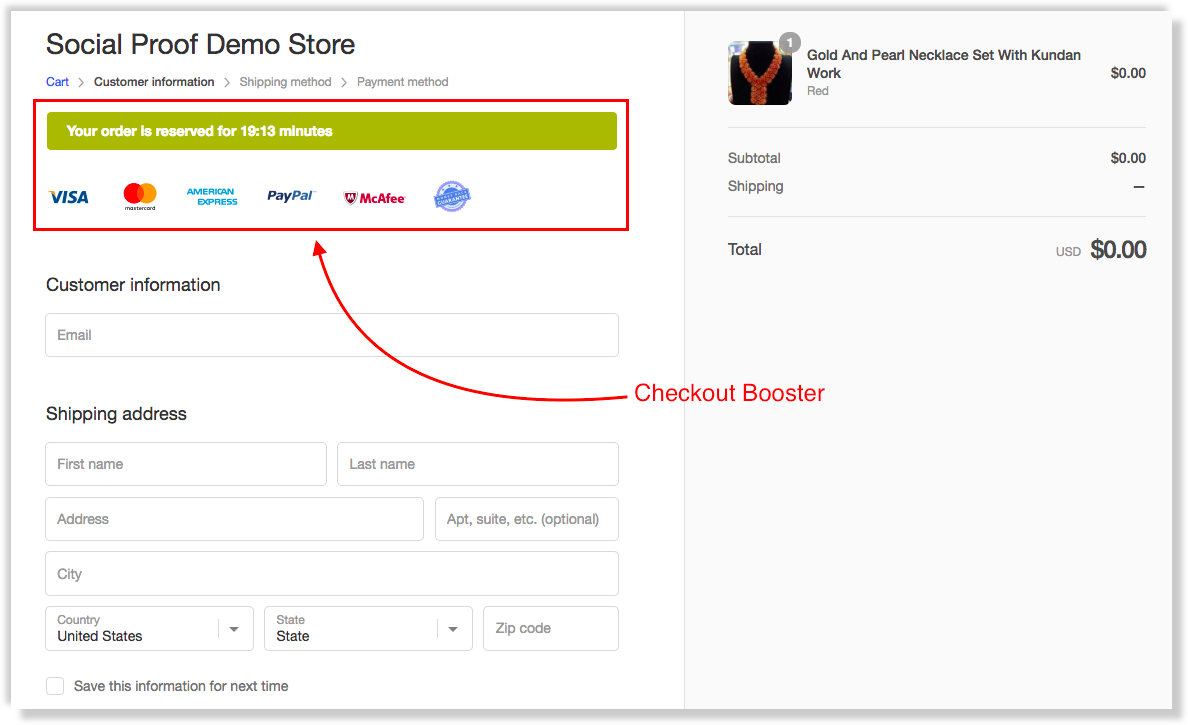 making shoppers aware of fixed inventory realities can encourage more checkout completions and thus, more sales.
simplicity
Fomo's emphasis on world-class customer service lends itself to "picky-ness" in partnership and acquisition opportunities.
fortunately, Conversion Booster has over 2 dozen reviews, with many of them echoing "simple" and "easy" - a non-trivial feat for tech innovations.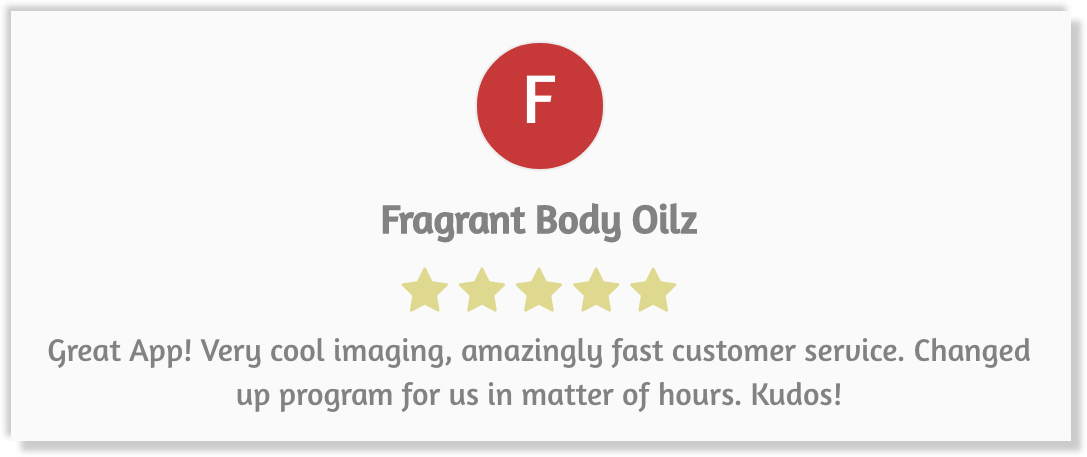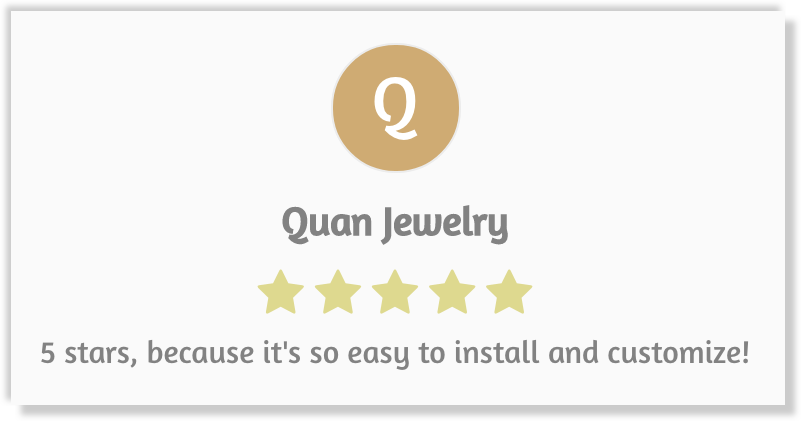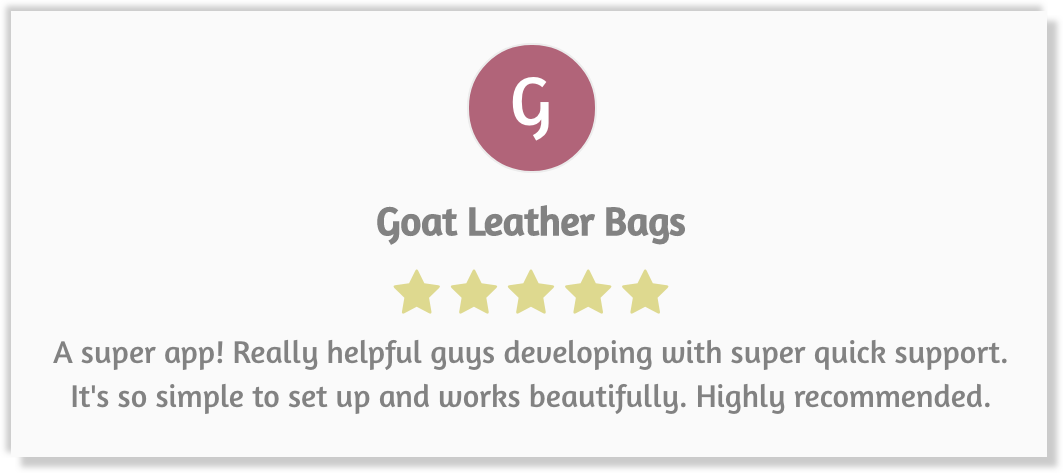 onwards and upwards
Conversion Booster's founding members are moving on to new ventures, and we look forward to seeing what they do next.
if you're a Fomo competitor, reach out any time to learn how we can collaborate and align interests.