Fomo Helps New Brands Build Trust Quickly
How huge is your wallet?
The problem with regular wallets is their sheer bulk. They bulge from pockets, deform over time, and are heavy. Then, if you try to find 'minimalist wallets', they tend to shred and breakdown quickly, all the while not allowing you to carry cash. A great deal!
Enter Airo Collective…
After founder Steve Schmidt realized he could fix this, he gathered his co-founder Jake Van Vorhis to launch Airo Collective. Their first product, the Stealth Wallet, was fully funded on Kickstarter in 9.5 hours. Their initial goal was $20,000. As of now, they've reached $286,445!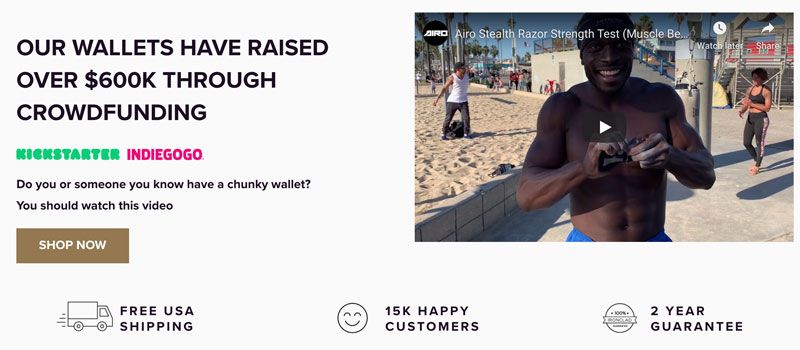 "Our Stealth Leather Wallet is perfect for your everyday carry as well as your dressiest occasions. We use super-slim premium performance leather from a European tannery with nearly two centuries of experience."
The Stealth Wallet can carry eight cards at a time, is RFID protected, and can easily hold and slip in cash, all while being ultra-thin.
"Stealth's Leather is made from specially sourced leather that was made to last. This isn't your cheap watch strap leather. Our leather is specially chosen and created with time-proven, state-of-the-art techniques to ensure they don't quickly degrade."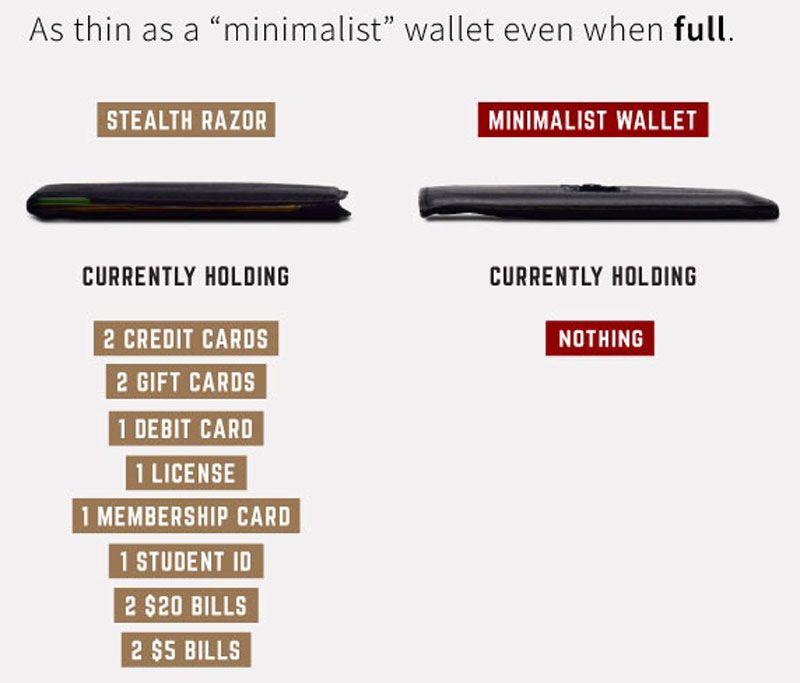 Stealth Wallet is also sweat and water-resistant, and can even float!
"Stealth Wallet is also 100% vegan and completely free of animal products for all you animal lovers!"
"Best of all, Stealth Wallet stays ultra-thin even after stuffing it with cards and using it over time."
Where they're at now...
Airo Collective now has a whole line of products, including the Stealth Wallet, soon a leather wallet (has a waitlist), and an iPhone screen protector.
"Our Stealth Wallet is 15x stronger than steel, and Airo Glass can protect your phone from a hammer. Our products can take a beating."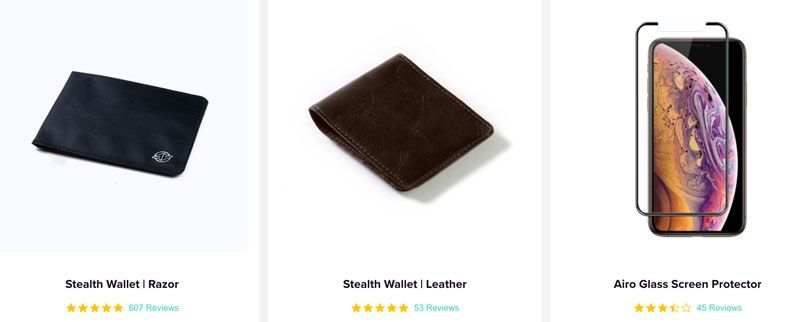 Doing Good...
Airo Collective believes in doing business for good. Airo Collective makes the sustainable choice in materials whenever possible and does their best to engineer products that last longer.
"We are proud to give 3% of profits from every purchase to nonprofit organizations and causes that do good in the world by providing humanitarian relief or building resilience in local communities."
Tell us more about your brand! When did you launch, where are you headquartered, what moved you to start your business?
"We're based in Sacramento, CA, and started when our founder broke his back riding BMX and realized carrying a thick wallet was a pain in the butt (literally)! His wallet was stolen in the hospital because it was too thick to keep in his pocket, and he had set it out on the hospital bed accessible to the thief."
"He realized he needed a thinner wallet and bought some of the most popular designs, but one of them wore out in just 3 weeks!"
"He spent a few years looking into materials and working on the design, brought in his co-founder Jake, and Airo Collective was born."

How did you get the idea off the ground?
"We launched the Stealth Wallet with crowdfunding in 2019, and the rest is history. We hope to bring our approach to all kinds of product designs in the years to come. :)"
Have you been having any trouble with conversions?
"We're doing pretty well with conversions, actually! Our click to checkout could always improve, but our ads and traffic are well-targeted."
How long have you been using Fomo?
"Since September 2019, the launch of our store."

Why did you install Fomo?
"We got Fomo during our launch because we knew how much social proof would matter, and we didn't have many product reviews at the time. Fomo was an amazing launch tool for us to start with."
How did you discover Fomo?
"The Shopify App Store."
Have you tried any of our competitors? If so, why did you choose Fomo instead?
"We tried Show Recent Orders, but Fomo was so much cleaner, and we could track conversions from the notification clicks."
How are you tracking conversions?
"Fomo's Dashboard reporting and Google Analytics."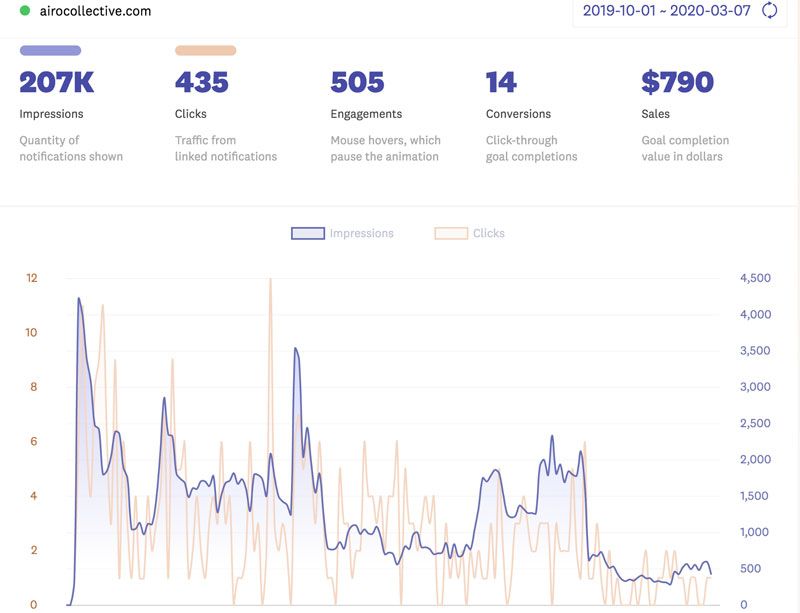 What results have you had so far?
"Our great store launch post-crowdfunding would not have been possible without the social proof Fomo provided."
Enter Airo Collective has already earned $790 directly from Fomo conversions!
What, if any, ideas or changes you'd like to see made with Fomo?
"None, the feature-set is narrow and solid."
What is one thing you want customers to take away from your business, what are you truly selling?
"When "thin" wallets are a dime a dozen and a half-inch thick, we sell the best slim wallet available and one that is actually the thinnest in the world."
Thanks to Airo Collective for sharing their story on the Fomo blog. Take a look at their store and see if your wallet could use an upgrade!
If you have a Fomo story to share, share it with us here!
If your store could benefit from some social proof, try out our 14 day free trial. Fomo also works with Kajabi for all of you digital product marketers out there!
"Fomo's got the best value, best features, best tools."