See How 25% of Fomo Notifications Are Turning Into Sales For A Vaping Company
Vaping saves lives and saves costs, as it is a much safer alternative to real cigarettes for smokers. Unknown to many, the idea of an electronic cigarette was conceived in 1927 by Joseph Robinson.
Then in the 1980's, Phil Ray, one of the pioneers of computing, worked with Norman Jacobson towards commercializing the idea of e-cigarettes.
However, the FDA did not allow tobacco companies to introduce e-cigarettes to the market in the 90's since it was "an unapproved drug delivery device."
This could explain the disappearance of attempts to bring an e-cigarette to market during that time. E-cigarettes have since been permitted in the U.S. and have exploded in popularity. Therefore, the fight carries on to educate the public and keep e-cigarettes free from irrational, uninformed regulation so that they may thrive in the marketplace.
Heating Up...
Aspen Valley Vapes is one of the pioneers on the vaping front. Aspen Valley Vapes was founded when Cory Luckner teamed up with an old family friend Andy Flynn in a small mountain town just outside of Aspen, Colorado and became co-founders. Throughout the process of launching Aspen Valley Vapes, Andy used vaping to quit all tobacco products. It was then that they knew they had just started a mission to help others do the same.
Aspen Valley Vapes offers electronic cigarettes from the best brands in the industry and carry American made vape juice. Aspen Valley Vapes is currently headquartered in Denver, Colorado and frequently partners with local vape shops and e-juice companies to help everyone grow in the vaping industry.
Aspen Valley Vapes runs frequent promotions where they will donate a portion of every sale to the AVA American Vaping Association (AVA), which serves to educate the vaping community on how one can help advocate for electronic cigarettes in public policy.
Andy says:
"What makes me tick is my passion for this industry. I started this company based off of my passion for vaping, and that fire is still burning today."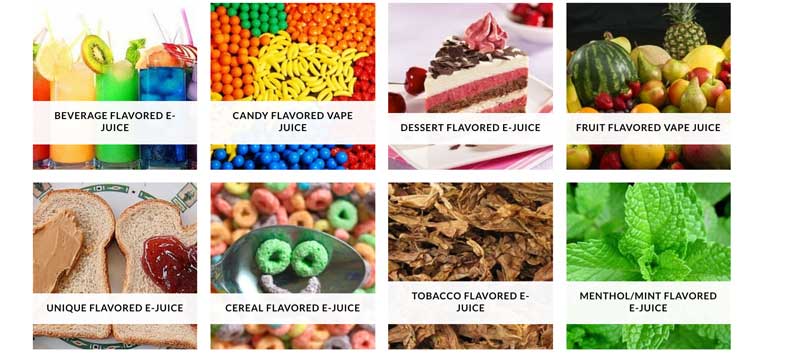 No Smoke and Mirrors Here...
Aspen Valley Vapes is running their store on Woocommerce and uses email marketing since email is still an essential part of selling online today. Social platforms come and go, but email has been king since the 90's.
Andy says:
"Some of my favorite apps & tools would have to be MailMunch & Mailchimp - I have a passion for email marketing."
There are many other tools out there to increase the likelihood of making a sale. Aspen Valley Vapes says their most significant problem with their store is the checkout stage when people leave after adding an item to their cart and not purchasing.
"Our biggest problem is cart conversions. We are always playing around with the design of the cart page, but our one downfall with Woocommerce is their checkout. Shopify has their checkout on lockdown."
Can't Let Them Win...
Aspen Valley Vapes found Fomo on a competitor's website and the fear of missing out prompted them to make a move and start the seven-day free trial. Now their website too shows notifications of what their customers are purchasing in real time, letting everyone know that they are the shop to be at and that they are an active store with active customers.
Imagine asking a friend for recommendations on what to do or buy, then going with what you saw an ad for. Wouldn't you trust the human more than some commercial you've seen?
Fomo helps increase conversions because someone purchasing from a retailer that they may not have a long history of trust with is inherently a risk. Fomo helps mitigate that risk by quietly showing the prospecting customer that the path is safe and others have gone before them.

All Aspen Valley Vapes had to do was copy and paste one line of code onto their site, which then allowed Fomo to get working immediately. This also granted them immediate access to the Fomo dashboard. The Fomo dashboard is full of tips and advice on how to improve audience retention and results with real numbers. A more recent feature of Fomo is the theme builder, enabling more customization of the notifications per brand's taste.
However, that is not all Fomo can do, Fomo can be connected to 1,000+ other apps and show notifications for almost anything. Newsletter signups, recent Instagram posts, customer reviews, current page viewers, whatever one can imagine.
Aspen Valley Vapes is still exploring this uncharted new territory but is ready for the adventure.
Andy says:
"Right now we currently only utilize the order notification feature, but we are planning on rolling out MailChimp integrations and much more! Plus, we try to promote real customer reviews as much as possible - but as many know, acquiring customer reviews can be pretty tough."
The Smoke Clears...
Aspen Valley Vapes has had success with Fomo conversions and plans to continue using Fomo to further their mission to help others quit using tobacco products.
"We have seen a very nice increase in sales from people checking out what others are purchasing and then converting on that product. Thank you for creating such an amazing app!"
Want to see your company featured on the Fomo blog? Tell us about your business, and we will be in touch soon.