How Fomo Encourages Customers and Employees
CycleMasters is an indoor cycling app with a growing range of live and on-demand workouts.
As far as CycleMasters is concerned, working out should be an experience. At the end of a workout, they want users to be tired but satisfied and looking forward to the next one.
"Users can work out whenever and wherever they want. They can decide when their workout suits them best by doing it out at home. They don't have to leave the house! Whether it's a new scenic ride or studio workout, we are committed to providing users with new content every week, so our app will always engage them."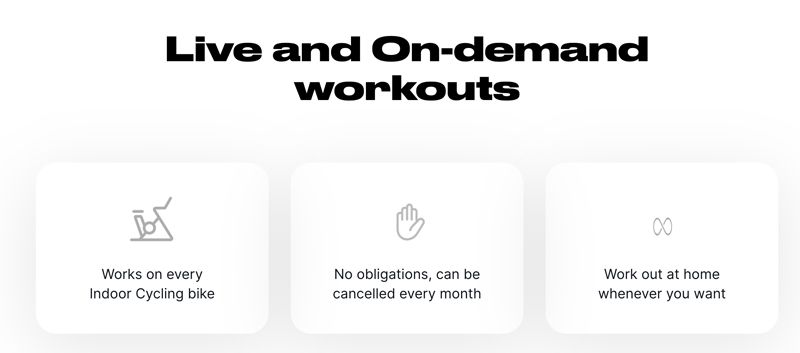 "With our app, together, we climb mountains on our scenic rides. Together, we get excited by the uplifting music in our studio rides. And together, we become physically and mentally stronger with our balance and strength workouts."
CycleMasters has instructors who know what users require as beginning athletes and how to challenge them when they are looking for more advanced workouts. CycleMasters feature instructors who are accessible and with whom users can build a relationship.
CycleMasters also sells the Schwinn 800IC Indoor Cycle, which is sturdy, silent, and fit for following their online workouts.
"We believe that a fantastic workout should be accessible at home. That is why users will find our rides in the fitness club and at home, so they can always work on being the best version of themselves. Our team of international instructors is here to help them. Because CycleMasters is not just for us. It's for them!"

Tell us about your brand! When did you launch, where are you headquartered, what moved you to start your business?
"CycleMasters started offering indoor cycling workouts to fitness clubs in 2008 under the name ClubVirtual. Based near Rotterdam in the Netherlands, large fitness chains such as Fit For Free, Basic-Fit, and Anytime Fitness quickly made CycleMasters a household name in the field of indoor cycling in the Netherlands and far beyond."
What are some of your other favorite apps/tools for increasing conversions?
"Fomo, of course ;-). And we use Ahrefs for our SEO challenges and Autopilot for email marketing."
What are a couple of specific conversion-related problems you're experiencing?
"Once members sign in and get to know our workouts, they stick with us for a long time. Raising brand awareness and clarity of what to expect is where our greatest challenge lies."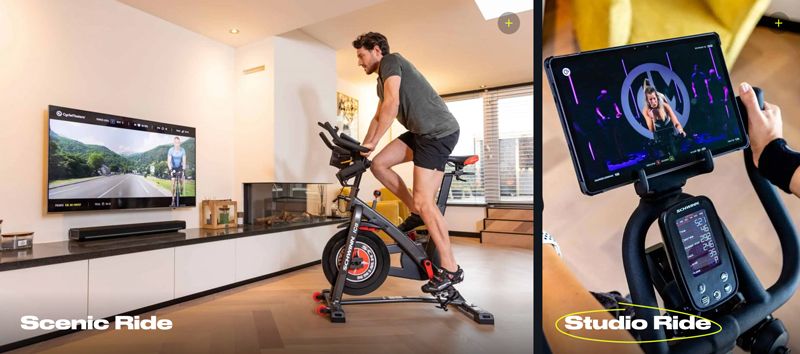 What other methods did you try to address that before using Fomo?
"We are just getting started, so I can't really answer these questions besides using online and social advertising."
How did you learn about Fomo?
"Other websites that are using Fomo."

What prompted you to move forward with Fomo?
"It is a nice way to create reliability and give a feeling and emphasis that you are joining a community when you sign up."
Fomo allows you to add plenty of integrations with third-party apps, allowing you to connect many sources of real data in real-time, viewable by visitors.
How are you tracking Fomo conversions?
"Via Google Analytics."

Can you share some results of how using Fomo has benefited your business?
"Sales of our spin bike have gone up within the last month."
Do you have any changes you'd like to see made with Fomo? Any ideas for the team?
"Not really. Keep up the good work!"

Do you have any advice for other Fomo users?
"Just use it. It is motivating for both customers and members, as well as employees."
How long have you been using Fomo?
"Fomo has been on our website now for about five months."

What is one thing you want customers to take away from your business? What are you truly selling?
"CycleMasters brings motivating and wonderful indoor cycling workouts to users' homes. With our supportive workouts to be released soon and yoga sessions, users will be able to follow a full training schedule whenever and wherever they want."
Thanks to CycleMasters for sharing their story on the Fomo blog. If you're interested in cycling on your own terms, consider giving their seven-day free trial a go.
And if you are a business owner looking to add social proof to your store, give Fomo's fourteen-day free trial a spin. And if you've already had Fomo success you'd like to share, share it with us here.