Incremental Testing Leads To Big Results
With the new year coming up soon, it's time to start thinking about resolutions to change. After the holidays, of course. ;)
Meal planning is one of the most effective ways of changing our diet. Setting ourselves up for success at the beginning of the week lets us pre choose our meals, which creates fewer chances for failure when willpower lowers, especially when tempting foods appear after a long day.
But where do we find meal plans? What do we do when one uses seafood and we don't like seafood? Ultimate Meal Plans has made sticking to almost any diet incredibly easy, whether the goal is to eat low carb, keto, paleo, or follow the autoimmune protocol, all real food with a simple monthly subscription.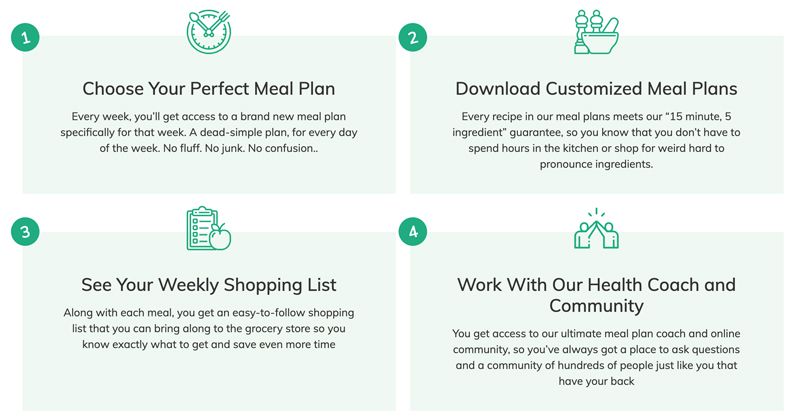 Going to the store without a weekly plan is incredibly frustrating, and complicated cooking does not come naturally for some. That's why Ultimate Meal Plans has a weekly grocery list and a community to help keep participants accountable.
Tell us about your brand! When did you launch, where are you headquartered, what moved you to start your business?
"We started the meal planning service to help people stick to their diets and get more out of cooking at home. We created UltimatePaleoGuide.com and Ultimate Meal Plans after writing about paleo on IMPOSSIBLE. We saw there was a ton of interest in the topic so we then decided to build the service and content site to fill that need.We are based in Austin, Texas."

What are some of your other favorite apps for increasing conversions?
"We use Thrivecart and ActiveCampaign to handle abandoned carts. We've experimented with other tools, but nothing else really stuck other than Fomo."
Thrivecart is an in-depth app dedicated to creating an amazing cart to checkout experience with high converting cart pages, one-click sales funnels, affiliate campaigns, and easy tracking.
ActiveCampaign is a tool for automating email sequences, a CRM, and a tool to create an overall excellent email marketing experience.
Fomo is an app that integrates with your store to display live data of your choice in real-time via notifications on your homepage to create a busy store effect. The number of shoppers on the site, recent item purchases, and email signups are just a few of the choices of data ready to be displayed.

What problems were you experiencing before Fomo?
"We had a high abandoned cart rate with a low recovery rate."
What other strategies did you try to address those issues prior to using Fomo?
"We rebuilt our cart page, changed the site structure, played with the abandoned cart follow up sequences, etc."
How did you learn about Fomo?
"I saw Fomo running on an e-commerce site and loved the design and interaction they had set up."
What prompted you to move forward with Fomo?
"Mostly Fomo's simplicity, customization, and design feel."
By logging in to the Fomo Dashboard, Fomo can be customized to fit any brand, taste, and style. Fomo comes with pre-built themes such as round, square, or holiday themes. Or you can tweak Fomo with custom CSS, so Fomo is sure to fit any site.

Have you tried any of our competitors? If so, why did you choose Fomo instead?
"No."
How are you tracking Fomo conversions?
"We have Google Analytics set up, but I haven't played around in much detail here."
What results has Fomo had on your business?
"Our cart conversion rate has more than doubled from an average of around 3% to nearly 7%, we can't attribute all of that to Fomo, but it's definitely a factor!"
The Fomo Dashboard can show analytics for the past week, past few months, or years all with ease.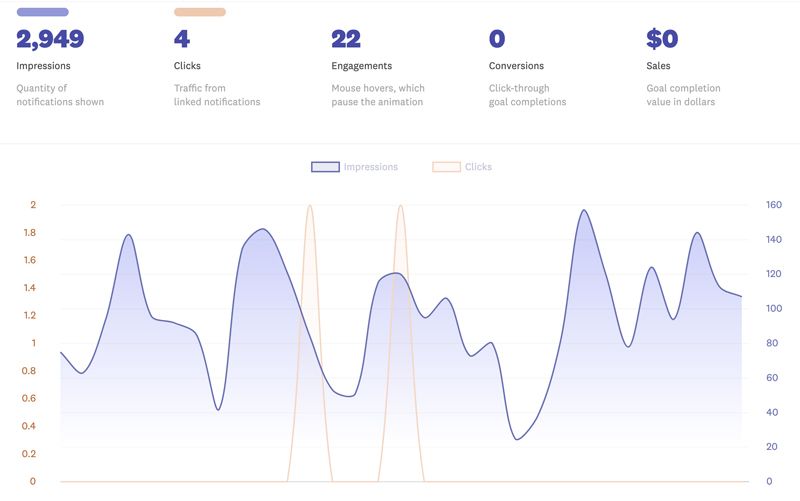 Do you have any changes you'd like to see made with Fomo? Any ideas for the team?
"Honestly no, I haven't taken enough time to use the existing features yet fully, but we will!"
What is one thing you want customers to take away from your business? What are you truly selling?
"Peace of mind, clarity, and simplicity. Customers receive every recipe they need and a shopping list with all the items they need."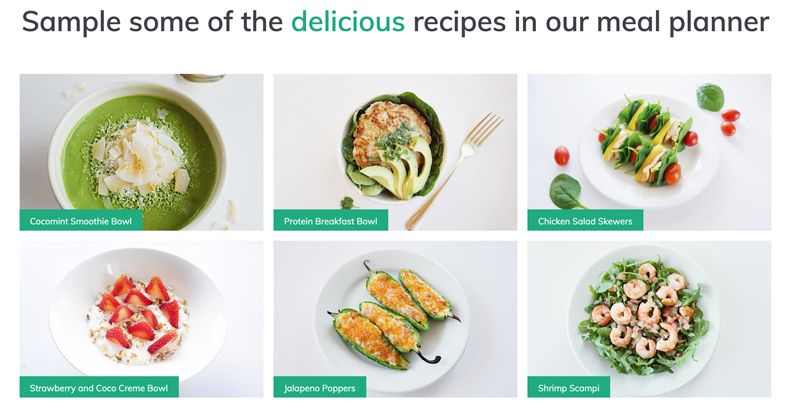 How long have you been using Fomo?
"3-4 months."
Thanks to Ultimate Meal Plans for sharing their story on the Fomo blog. If you're ready to get a jumpstart on your New Year's Resolution, why not change now and give their meal plans a try.
If your store could use social proof this year, make sure to give Fomo 's 14-day free trial a go.