Art Sales Up 15% For Artist Alena Hennessy
Alena Hennessy began making art at a very young age, way before she could write. She would spend hours upon hours drawing on the back of her Grandmother's dittos from school, making up imaginary worlds. Since then her love of creating has evolved– branching out with a deep desire to assist others in finding their true voice in painting and mixed media art.
Alena is the author of Cultivating Your Creative Life, The Painting Workbook, Intuitive Painting Workshop, and beloved teacher of the art-making process, both online and at select retreats.
Her work has been featured in numerous magazines and publications, including Dwell, The Washington Post, Somerset Life, Spirituality & Health, ReadyMade, Redbook, Stitch, Victoria, and Natural Health magazine, as well as getting featured on Good Morning America and pilot shows for ABC Studios.
Her paintings have been exhibited across major cities in the U.S., along with several museum shows. Alena is also a flower essence practitioner, along with being a Reiki master and energy healer. As a facilitator, she intends that each participant leave a little more transformed, content, and open to wild possibility.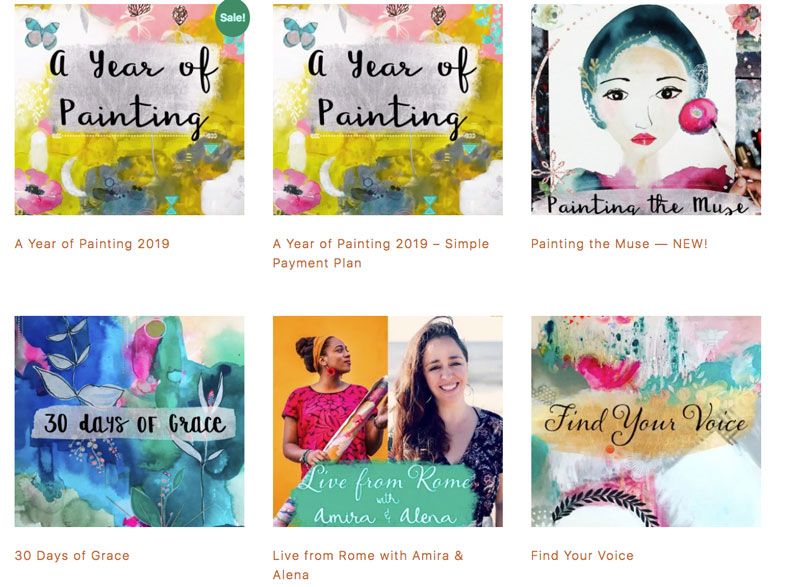 "My brand is me --I am an artist, author, and facilitator of retreats/workshops at alenahennessy.com. My studio and home are located in the lush mountains of Asheville, North Carolina."
Q&A:
What makes you tick?
"A lot of things make me 'tick,' but perhaps the biggest thing right now is feeling energized and healthy, enough to be in the studio for hours to create work I love."
What apps do you love other than Fomo?
"Facebook + Instagram also do well for me."
What is your biggest challenge with selling online?
"Some of my best selling products are higher end, so perhaps click-to-checkout. My art career does very well though, and I tend not to focus on this too much."
What other methods have you tried for combatting this?
"Newsletter list building. Always."
How did you find Fomo?
"Through my developer."
What prompted you to move forward with Fomo?
"My friend was using one, and I could see how effective it was for sales."
What are some quantifiable ROI results that demonstrate how using Fomo has benefited your business?
"I've had a 15% increase in sales."
What, if any, plans do you have regarding using Fomo?
"As the app updates, I will utilize it."

"I think Fomo works quite well for an increase in sales. Not only does it work in my sales pitches (the feeling of it), it's a very handy and simple app that produces results. Period."
Visit Alena's website and check out her beautiful art and see how she's yielding the power of Fomo there.