Learn About A Military Gear Provider's Experience With Fomo
Agilite makes equipment and apparel for Military Special Forces and Law Enforcement personnel. They make equipment that allows the world's best people to fight some of the world's worst, in some of the
most non-permissive parts of the world, without hindrance. It is the gear they wished they had during their time in harm's way. Agilite is the physical manifestation of ideas dreamed up on the front lines and feedback from modern-day elite operators.
They receive constant input from Israeli, U.S. and other Special Forces units, combined with their cutting edge design expertise and equipment which allows them to live out their vision of providing gear that is more creative, ergonomic and intelligent. It is gear that continually adapts to today's threats and challenges. Agilite gear is sturdy, made by tough people in a tough country that has had to innovate to survive.
The Agilite Community is a group of like-minded tactical professionals whose passion and search for the best equipment on Earth took them all the way to Tel Aviv, Israel. Their relentless mission is to create gear that gives those who protect us an unprecedented level of agility and comfort.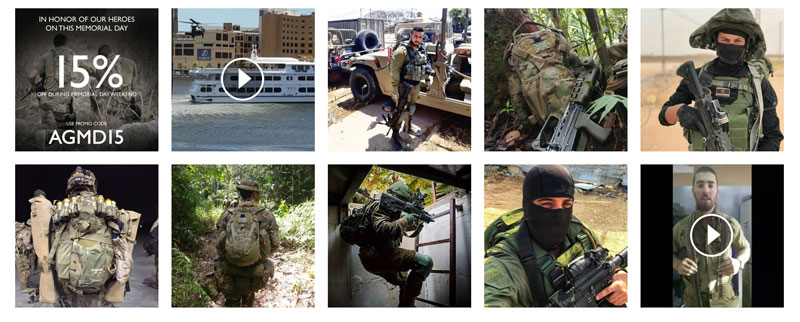 "What makes us tick is making awesome gear for brave men and women in uniform worldwide as well as outdoor professionals and enthusiasts."
Agilite is running their operation on Shopify, and they do everything they can to optimize their website performance.
"Everyone hates websites that are hard to use, and our users can be on remote bases in Afghanistan or training on a mountaintop, so they need everything to be easy and light."
Some apps they enjoy are Code Black Belt apps, Disqus, and Stripe.
"We like Stripe as it gives the buyer extra security and confidence while checking out. We also like any apps that make the user experience nicer and easier."
Agilite is very attentive to their market. They noticed a specific region had high abandoned carts, and adapted accordingly.
"We noticed we have high levels of abandoned carts from U.S. customers, so we're switching to U.S. fulfillment of orders instead of shipping from Israel."
Agilite found Fomo through the Shopify App store after seeing it working on flight and hotel booking sites. They're displaying their recent orders, so future customers can see what and where others are buying.

Agilite is tracking Fomo statistics through Fomo's regular status update emails.
"We have seen a definite rise in sales and conversion since beginning to use Fomo; we'll probably begin looking into their additional services too."
Check out Agilite's gear for your next outdoor adventure, and get your business featured on the Fomo blog by filling out this form, and you'll hear from us shortly.