A New Store Needs Social Proof
The Baby's Brew is a battery-powered milk warmer that allows parents to be free to travel with their new children and not be tied down to a cord.
"The Baby's Brew was created from an idea from very frustrated parents. My husband and I are active and travel often. Once our daughter was born, I quickly came to the realization that traveling with an infant was extremely difficult."
"One of the biggest struggles we had was our daughter refused to drink anything that was not warm. Trying to find warm water when out and about didn't seem like that difficult of a task, until we tried to. If we did find someone who could warm water up for us, it would always take forever or be scalding hot from the coffee machine. When you have a crying baby, time is of the essence."
"We were always concerned when going out and honestly missed out on a lot of things just because we were scared we wouldn't be able to find warm water near us."
The couple went out searching for a small and portable battery operated warmer, but they could not find one. All that was left to do was to make one.
The Baby's Brew can heat up any liquid to the desired temperature in 10-15 mins and most of the time, less than that if you have a room temp water/breastmilk. The slow heat mechanism is essential for breastmilk to ensure that nutrition is not compromised.
"Fast forward to today, we have poured our heart and soul into The Baby's Brew. Not only does it heat water, but it also doubles as formula storage as well. No more measuring out formula before leaving the house and no more wasting formula! The Baby's Brew is the first ever battery-powered bottle warmer."


Tell us about your brand! When did you launch, where are you headquartered, what moved you to start your business?
"The Baby's Brew when I saw a need that wasn't being met for parents. Our baby had extreme reflux and could not keep any liquid down that wasn't warm. So going out was nearly impossible."
"We are currently stationed in San Diego but are forever moving because my husband is in the military. Fun fact: everyone who works for The Baby's Brew is a military spouse!"
The Baby's Brew is running their store on Shopify and has a sizable Instagram following.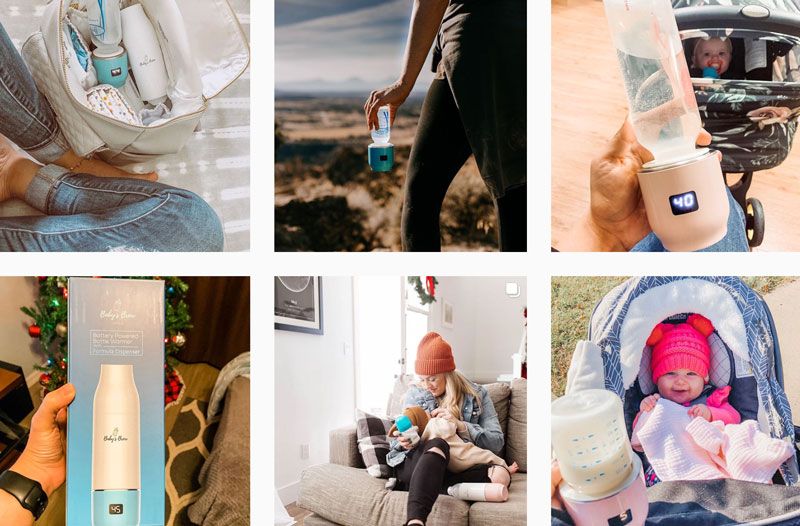 What are some of your favorite tools for increasing conversions?
"Fomo, Reamaze, and Yotpo."
What were some conversion-related problems you were experiencing?
"Abandoned carts."
What other strategies did you try to address that before using Fomo?
"We had optimized our email campaign and started text marketing."
Fomo helps boost conversions by letting you and your visitors see who's purchasing in real-time.
How did you learn about Fomo?
"From the start and scale course."
What prompted you to move forward with Fomo?
"Gretta (from the course) had highly recommended you."
What prompted you to move forward with Fomo?
"I had seen the notifications on other stores when I shopped, and it no joke would always make me checkout. Seeing other people buying the same thing gives you that reassurance."

How long have you been using Fomo?
"Since we first opened in June 2019."
How are you tracking Fomo conversions?
"We look at the Fomo reports weekly."
Please share some of the quantifiable results you've seen from using Fomo
"66% increase in click-through conversion rate."
What, if any, ideas or changes you'd like to see made with Fomo?
"Currently, I have no suggestions."

Do you have any advice to other Fomo users?
"Fomo is an essential part of online shopping in today's world. Especially if you are a new business! Customers seeing other people buying items gives them the reassurance to purchase as well!"
Any other stats you're proud to report?
"Our total sales each month keep doubling from the last through Fomo, happy we have them on our site!"
What do you want your customers to take away from your store? What are you genuinely selling?
"I'm selling a solution for on the go parents! My family saw a problem that needed a solution, and we are so happy we could be apart of so many families."
Thank you to The Baby's Brew for sharing their story on the Fomo blog. If you have a story to share, email lynz@fomo.com.
If you're ready to try Fomo on your store, check out our 14 day free trial.