One Loved Babe's $64k From Fomo This Year
One Loved Babe is an online boutique that sells womens and kids clothing along with home furniture and home accessories. One Loved Babe was founded by Melanie DeVore.
Tell us about your brand! When did you launch, where are you headquartered, what moved you to start your business?
"I started One Loved Babe in 2016. I was a new stay at home mom and wanted a hobby. I've always loved clothes and shopping, and decided to open a boutique!"
"I ran the business out of my house for the first three years, and we moved into our first warehouse last year!"

What are some of your other favorite apps for increasing conversions?
"The Back In Stock app."
What are some specific conversion-related problems you've been experiencing?
"Abandoned carts."
One Loved Babe has a highly engaged and cohesive Instagram page that is always drawing in new visitors.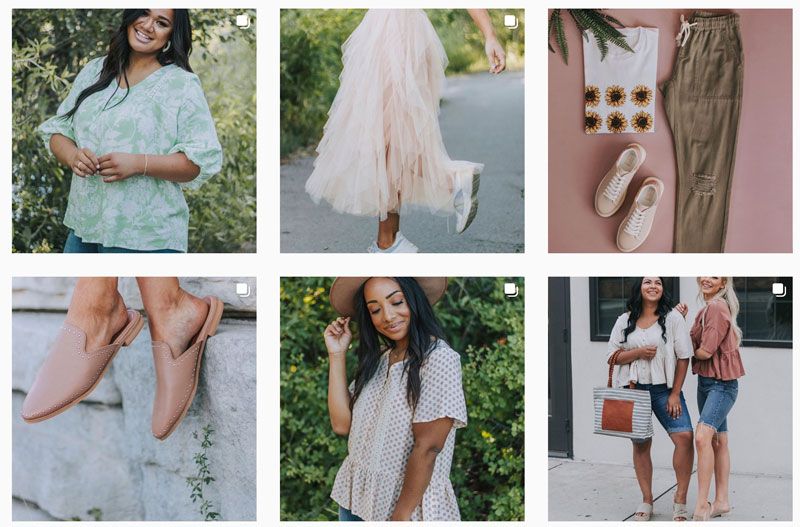 What other strategies did you try in order to address that prior to using Fomo?
"We set up an SMS abandoned checkout text, and that has improved our situation!"
How did you learn about Fomo?
"My brother-in-law uses it for his site, and loves it!"
What prompted you to move forward with Fomo?
"I like that it gives you the urge to buy it before it sells out. When I've seen it on other sites, I also liked seeing what other customers were buying."
Fomo is a social proof notification app that displays real shop data in real time such as current visitors, new email signups, or latest sales. #HonestMarketing

Have you tried any of our competitors? If so, why did you choose Fomo instead?
"I haven't."
How long have you been using Fomo?
"8 months."
How are you tracking Fomo conversions?
"Just through the Fomo Dashboard."
Please share some of the quantifiable ROI results that demonstrate how using Fomo has benefited your business.
"In the last month, Fomo alone has generated $18,000 in sales!"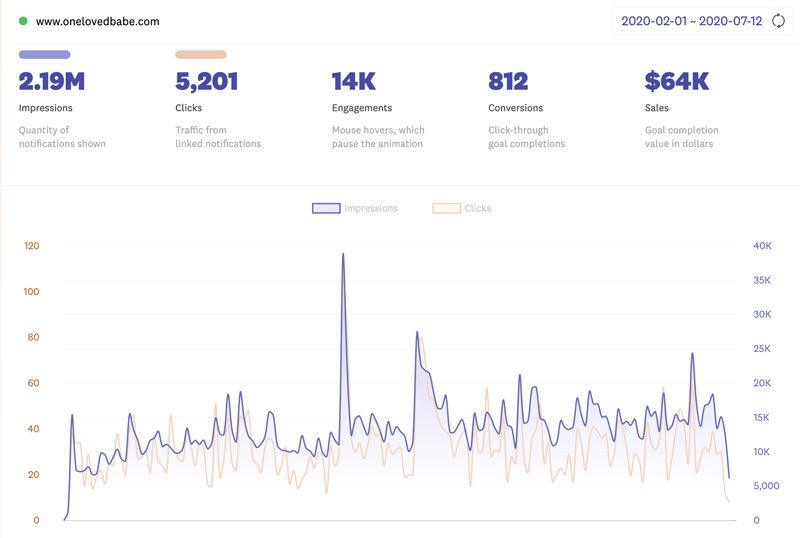 Are there any changes you'd like to see made with Fomo?
"More locations to have the notification appear on the site. It currently pops up over our chat button, I just wish I had more options for placement, without blocking anything on the site."
Do you have any advice for other Fomo users?
"Wish I would've heard about it sooner! Seeing how well it performs, I wish I could've had it up on my site four years ago!"
Any other stats you're proud to share?
"We had one of our biggest months last month, generating over $500,000 in sales."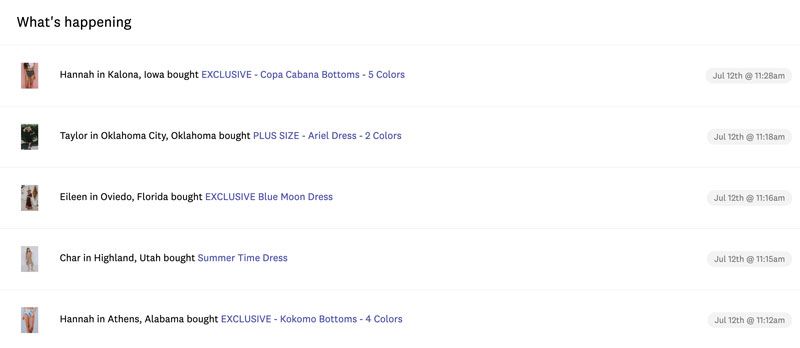 What is one thing you want customers to take away from your business? What are you truly selling?
"Confidence in your body. I want women, of all sizes, to feel confident and beautiful in their own skin, and I believe clothing can help with that."
Thanks to Melanie of One Loved Babe for sharing their story on the Fomo blog.
If you have a Fomo story to share, share it with us here.
If your store could benefit from some social proof too, try out our 14 day free trial here.