Raising Average Order Values With Fomo
Leggari manufactures and sells a variety of epoxy coating kits, including DIY Metallic Epoxy countertop and floor resurfacing kits. With their extensive experience and knowledge in floor coating and resurfacing, Leggari helps customers achieve the best results on their projects by providing them with the right products, advice, and floor coating solutions.
Based in Pasco, Washington, Leggari is proud to be an American-owned company. The company's goal is to support the US market with locally produced and high-quality epoxy floor coatings and other products, such as concrete repair kits, hardwood overlay floor kits, stone countertop kits, concrete overlay countertop kits, and asphalt repair kits.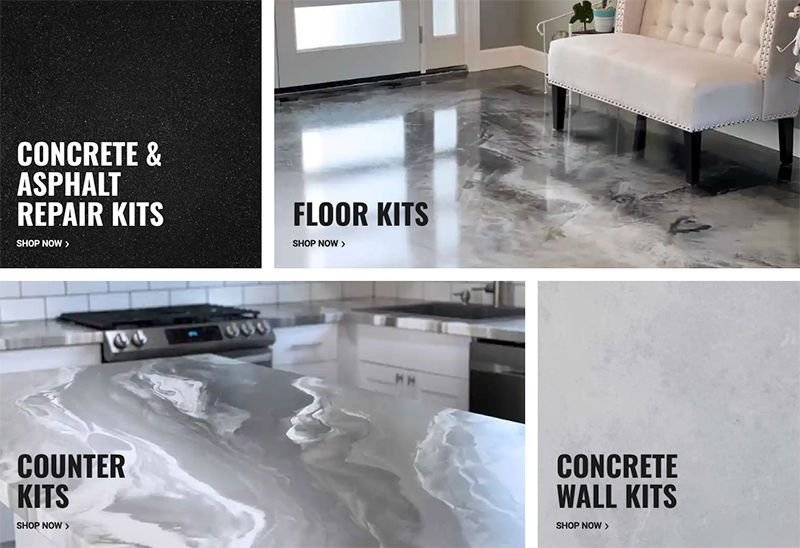 Being the country's leading manufacturer and seller of top-quality epoxy floor kits, the company intends to simplify the epoxy resin industry with its simple business model. Leggari's epoxy coating kits are carefully designed to protect the surface of a site so customers do not have to deal with repair expenses from general wear and unexpected damage.
Educational and instructional videos are a vital part of Leggari's business and marketing plans. The company has uploaded hundreds of videos to their YouTube channel, and films about three videos a week.
Leggari's comprehensive range of coatings for protective and decorative purposes shows their commitment to quality. All the products in Leggari's portfolio are meant to ensure durable, long-lasting, and reliable results.
Leggari prides itself on offering outstanding customer service by manufacturing and distributing epoxy coating kits that can quickly transform hard surfaces, such as floors, countertops, and walls, into glossy and attractive works of art.
Tell us about your brand! When did you launch, where are you headquartered, and what moved you to start your business?
"Leggari Products was co-founded by Tri-City natives Tim Krumland and Tylor Svangren almost a decade ago and is located in Pasco, WA. Tim and Ty started as installers, primarily working with garage floor coatings when they discovered epoxy."
"When they coated their first epoxy countertop, they decided to film it with a GoPro camera, and the Leggari YouTube channel was born, which changed everything. Today, Leggari has become a YouTube sensation and boasts nearly 800,000 engaged YouTube subscribers. Leggari employs a full-time videographer and photographer and two full-time video editors."
"After posting the first video on YouTube, their inbox was flooded with requests for a DIY product that homeowners could install on their own. Seeing an opportunity, the founders pivoted to developing the first DIY countertop kit and making the entire process so simple and hassle-free that anyone could do it without any trouble and save time."
"Leggari now ships a variety of coating kits worldwide and has since grown to more than 30 people. But the mission has stayed the same: simplifying the industry with its simple business model. The goal of Leggari Products is to provide the most user-friendly installation with in-depth video tutorials and installation instructions and the industry's most user-friendly and durable coatings."
What are some of your other favorite tools for increasing conversions?
"Of course, we use Fomo for social proof. We use Hotjar for behavior analytics, JustUno for popups, banners, etc., and Klaviyo for email marketing automation to increase brand awareness and nurture leads."

What are a couple of specific conversion-related problems you're experiencing?
"Some conversion-related problems and issues we are experiencing include abandoned checkouts and abandoned carts. However, Leggari is always striving to increase average order value by taking measures like bundling products and providing fully staffed live chat support for quick questions."
What other strategies did you try in order to address those issues prior to using Fomo?
"We are using cart abandonment and checkout email flows. We also updated its checkout process to optimize it and follow industry best practices to lower the average cart abandonment rate."

How did you learn about Fomo?
"We needed a notification tool to deliver real-time social proof to our website visitors. We test drove several options, and Fomo was the clear winner after considering various factors like functionality, ease of use, and the price at our scale. We use Fomo to create purchase impetus and reassurance for our website visitors."
What prompted you to move forward with Fomo?
"We realized we wanted to deliver social proof to our site visitors and tested various options. However, Fomo's ease of use made that process simple and saved our time."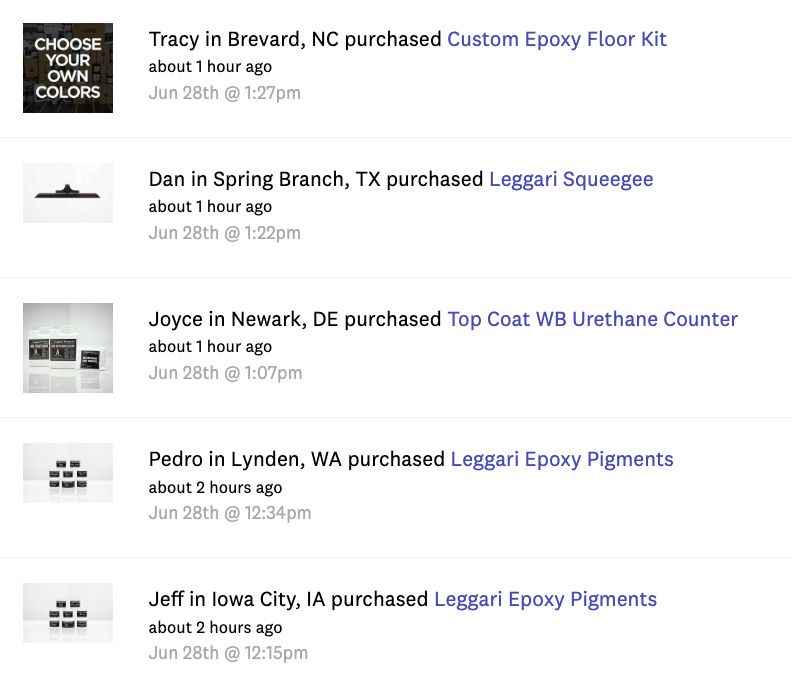 Have you tried any of our competitors? If so, why did you choose Fomo instead?
"Yes, we tried some competitors, such as TrustPulse and Provely, when trying Fomo. However, we chose Fomo mainly because of its ease of use and extensive feature set. Also, Fomo did not slow down our website, which is impressive."
How are you tracking Fomo conversions?
"We track Fomo conversions using various tools, such as Fomo Insights, the Fomo Dashboard, and Google Analytics, to get reliable results."
Can you share some of the results of how using Fomo has benefited your business?
"Leggari has a longer sales cycle than normal. This is why it becomes more difficult and trickier to quantify exactly which customers were directly impacted or affected by the Fomo widget."
"However, for us, Fomo is an integral part of our more comprehensive digital marketing plan. Also, since we have been using Fomo, our sales have more than doubled, so we can't complain."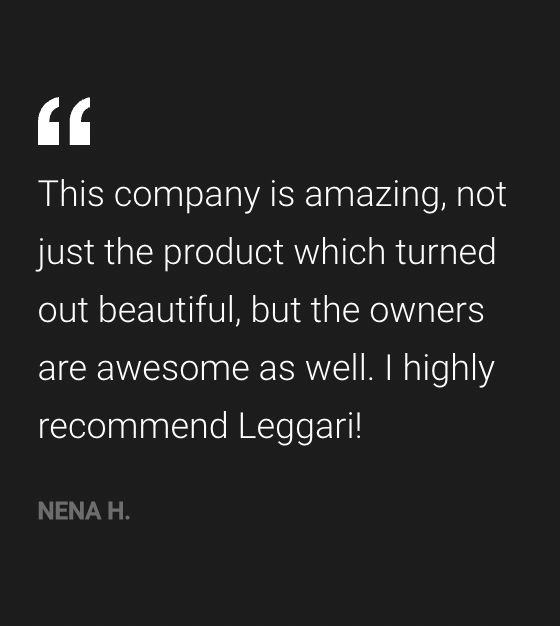 Do you have any changes you'd like to see made with Fomo? Do you have any ideas for the team?
"Not right now, but we will inform you of any changes in the future that, in our opinion, will improve its functionality."
Any other stats you're proud to share?
"In the two years we have been using Fomo, our average order value is up over 87%."
Do you have any advice for other Fomo users?
"Don't overthink or overanalyze it. Social proof is a reliable and time-tested marketing strategy that builds trust and credibility and lowers barriers to making purchases online."
Thanks to Leggari for sharing their story on the Fomo blog. If you're in the market for an easy to use epoxy, make sure to give their website a visit.
If you're a business owner and haven't taken advantage of the power of social proof for your online store, what are you waiting for? Give Fomo's 14 day free trial a go here.
If you're a happy Fomo user and would like to share your story on the Fomo blog, share it with us here.