Raising Click Through Rates 5% For Toronto Artist David Crighton
David Crighton is an artist from Toronto, creating architecturally inspired art of Toronto and beyond. It all started for him in high school when a teacher had the class take a day to leave school and create an architectural drawing, and that work became the first piece he sold. Inspired by this, David continued drawing and expanded to buildings that more people would recognize in Toronto, and has since grown to other locations too. He describes his drawings as lighthearted and half cartoonish. David can capture the flavor of the neighborhoods and buildings he draws, making the building owners proud to own his pieces and the locals eager to buy.
Pam is the mastermind behind the site. She met David Crighton in 2013, and they started playing in a small band together and became friends. Like everyone in Toronto, Pam recognized David's work right away and saw an obvious opportunity to create a better way for Torontonians to purchase from David's 40 plus years of illustrating Toronto and provide David another income stream. Her entrepreneurial skills and background in the investment business was the perfect match to take David's gift of art to the city online and B2B.
Pam says:
"I launched in 2014 as a pure B2C (Business-to-Customer) store and over the last five years expanded into B2B (Business-to-Business) sales to retail stores in Toronto and corporations for recognition and retirement gifts as well as events. We are, at the moment, 100% Toronto centric."

They are selling his art online with the help of Shopify and many other apps. Shopify is an excellent way for anyone to get started in E-Commerce.
"I've used many apps over the last five years. After all, there is an app for everything, but I have settled on a few simple ones. I use Formilla for chats and Fomo for social recognition. I also use Active Campaign and Yotpo."
Pam knows just what needs improvement in the business and is quick to address issues.
"I am currently reviewing my website stats, working to increase the conversion rates, and trying to understand what is causing people to abandon their cart. Our product is very specialized, and I know that the people who like it, 'like it,' so I am trying to figure out what is causing them to abandon their cart."
Pam has been using techniques of sending abandoned cart emails and running Drip email campaigns to resolve the abandoned carts, but the best tool he found for encouraging people to make the plunge and buy is Fomo.
"I saw Fomo in action on a few other sites and could see right away that it was a valuable sales tool to communicate what people were buying, the frequency and the volumes to which they were buying. It just made complete sense to me."
Pam connected Active Campaign, Stripe, and Shopify with Fomo's integrations.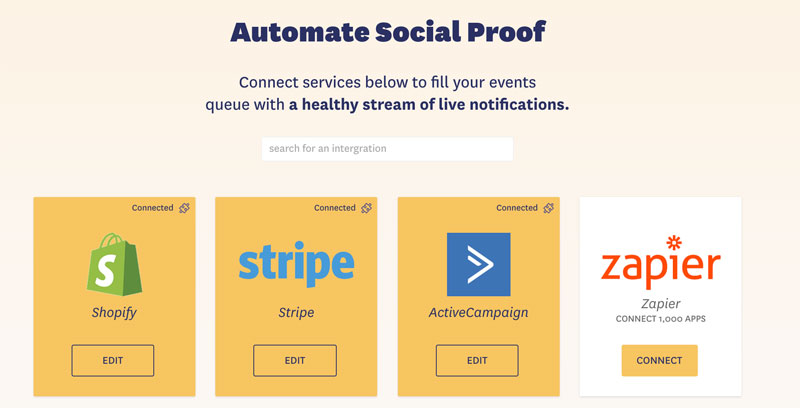 Pam hasn't wanted any of the non-Fomos either.
"I am sure I looked at competitors, but I wanted exactly what Fomo offered - regular announcements of what is selling and the ability to manage the time frame, frequency, etc. I have a dedicated team member who keeps track of our KPI - key performance indicators, and we've discovered that we've had a 5% increase in click-through conversion rate so far with Fomo."
Pam and her team are looking into expanding into new realms and ways of using Fomo soon.
"I think Fomo raised the profile of David Crighton Art and the products that we sell."
Pick up a piece of David's art here and give Fomo a try here.
Get your business featured on the Fomo blog by filling out this form, and you'll hear from us shortly.