Sales Are Up 23% This Year For This Tea Company! Thanks, Fomo
Sullivan Street Tea & Spice Company, located in the heart of New York's Greenwich Village, is a unique retail shop with a historic early twentieth-century storefront. They offer an impressive assortment of both domestic and internationally sourced organic teas, herbs, and spices. Some of New York's top restaurants use their teas and spices.
They also offer unique handmade tea and spice gift sets for sale in their retail store and online. They create, design and hand assemble the majority of their tea and spice gift sets right in the shop, using eco-friendly components, such as their 100% recycled pulp paper boxes, biodegradable cello bags, and reusable glass vials.
"Our website, onSullivan.com is both our online store and showroom, where customers can order our products and visitors can get a feel for our unique brand."
"We are proud of our shop's New York roots and remain focused on creating one-of-a-kind gift sets for our customers, both near and far. We focus on creative, quality and fun products. Our hundreds of products are available online at onSullivan.com and through our Etsy Shop."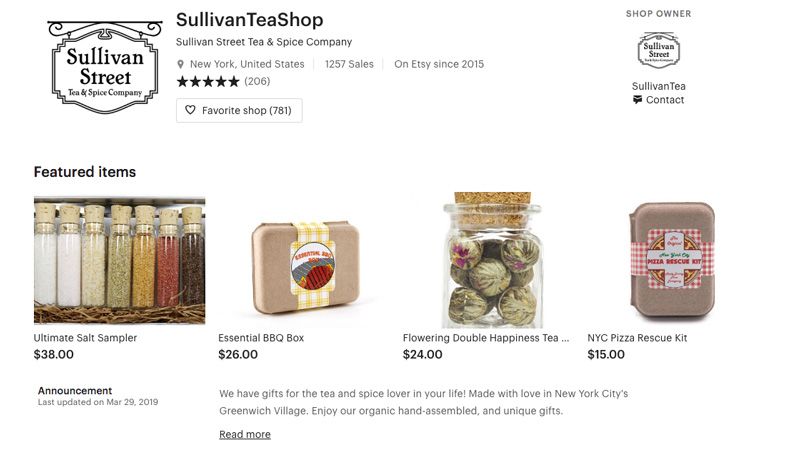 What are some of your other favorite apps?
"Instagram, Pinterest, MailChimp, and Cross-Sell."
What problems were you facing when you went looking for Fomo?
"Low click-to-checkout rates, and a low daily unique visitor rate."
What did you try to solve these problems?
"We were using Facebook ads and Google Adsense, with mixed results. We were increasing traffic to our site, but not necessarily increasing our click-to-checkout rates."
How did you find Fomo?
"We found Fomo by searching in the Shopify App Store."
What do you like about Fomo? Why do you continue to use it?
"Fomo is an elegant app, which displays beautifully on our website, on both the computer and mobile. The display is not intrusive but positioned just right to offer our visitors a chance to see what our customers are purchasing. It also allows us to get more mileage out of our social media feeds."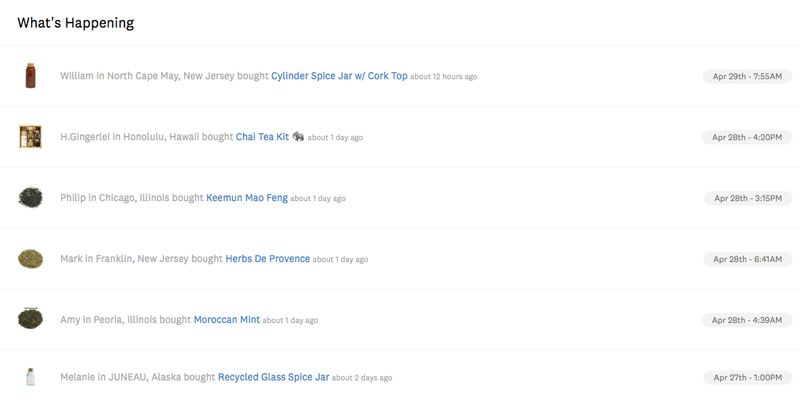 How are you tracking Fomo's results?
"We follow the weekly Fomo metrics provided to us."
Can you provide examples of how Fomo has tangibly helped your business?
"The numbers are in, and our online sales for the 1st quarter of 2019 were up an impressive 23% compared to the 1st quarter of 2018. Now, we were not using Fomo during the 1st quarter of 2018, but were using Fomo during the 1st quarter of 2019. Needless to say, we are very happy with these results."
What plans do you have for the future?
"We plan on using Fomo into the future. It is a great fit for our plans to increase our click-to-checkout rates, to allow our visitors to appreciate our unique products fully, and to grow our retail brand across the country."
Thanks to Sullivan Street Tea & Spice Company for chatting with us today. The next time you're in New York, take a visit to their shop and try some of their products. You could bond over Fomo!
"If you're ever in the neighborhood, stop by and try a cup of freshly steeped tea, or browse our ever growing selection of top quality herbs & spices. In the spring & summer seasons, we'll be brewing up a unique variety of homemade iced tea to beat that musty New York heat. Whether you're a budding cook or a connoisseur, come on in and look around. Or better yet, sniff around!"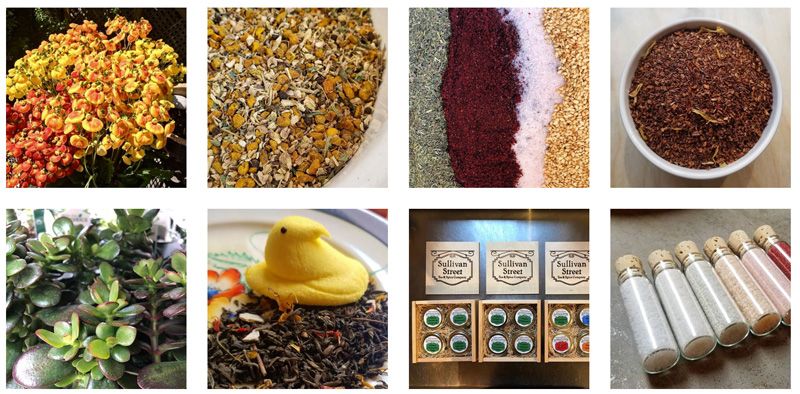 If you're ready to try Fomo for yourself, start our 14-day free trial.