Showing That Others Are Buying
HealthMeans is an online community and a collection of clear, actionable health talks. HealthMeans is partnered with over 1,800 health experts.
They have a vast library of streamable video talks on all sorts of topics, providing trusted guidance and treatments for a variety of health issues; including thyroid disease, autoimmune disease, functional medicine, and more.
"To us, HealthMeans providing our community with advice from our vast collection of medical experts to help them continue moving down their path of health and wellness. Our mission is to bridge the gap between where they are now and where they truly want to be."
"Our community exists to facilitate their discovery–because you never know when you'll find that one piece of health advice you've truly needed."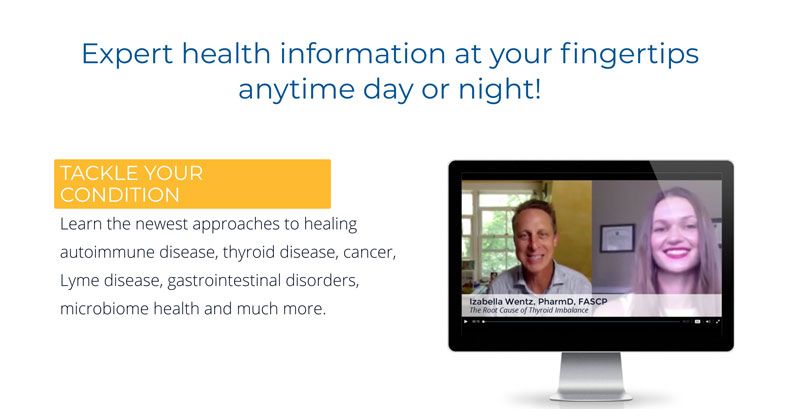 Tell us about your business!
"HealthMeans is an online community of health-conscious individuals. We focus on offering high-quality health information to the masses, bettering the lives of individuals and bringing cutting edge research and technology to the public."
"We've been in business for 7 years and produced over 100 online events in various health topics like autoimmune, thyroid, detox, gut health, Lyme disease, and others."
What apps do you use to run your website?
"ManyChat, Fomo, GTM, SMS."
What are you currently looking to improve within your business?
"Abandoned carts seems the be the main issue. We have a solid click to checkout and very few refunds. We've found that people are interested in custom packages, so we are trying that out to see if it increases our sales conversion."
What methods have you tried to address this before Fomo?
"None previously."
How did you learn about Fomo?
"It was on another event we were promoting for a third party."
What prompted you to move forward with Fomo?
"Just running a test right now to see if it really impacts our sales."
How are you using Fomo?
"We currently use Fomo for FB engagement, opt-in, and sales engagements."

Have you tried any of Fomo's competitors?
"No. We did look at others, but the price was the main factor."
How are you tracking Fomo conversions?
"GTM."
What data can you share as a result of using Fomo?
"Currently, we are testing this model, but we are expecting to see an uptick in sales conversion. We currently hover around 4% so any bump would be great."
"We've found that showing that others are buying seems to make a big impact on our sales."
Thanks to HealthMeans for chatting with us today. If you have a great story you'd like to share on the Fomo blog, email lynz@fomo.com