A Story Of Social Proof by 23rd & Walnut
Today we have a story of a soloprenuer and their journey into social proof.
By Saleem of (23rd & Walnut).
---
"There is a sizable segment of the market that is ignored by almost every software company, and that's businesses that prefer self-hosted software over SaaS."
"I'm a solopreneur, and my business (23rd & Walnut) focuses on building quality self-hosted software that solves many of the common needs of small business (invoicing, project management, task management, and soon customer support). Duet is one of several products I've built."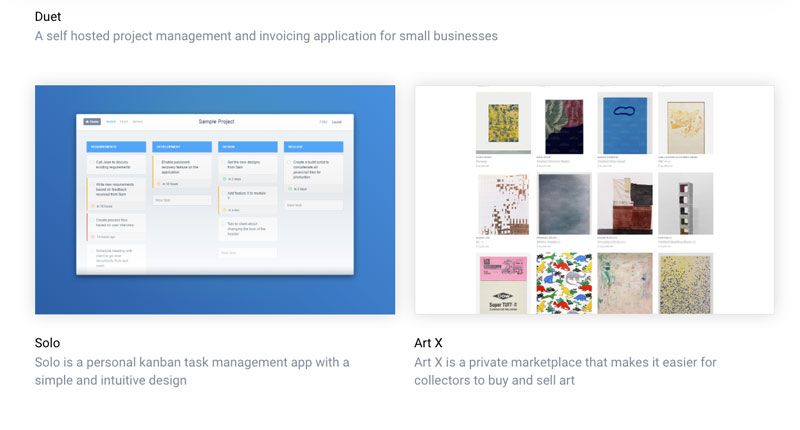 Duet is a self-hosted project management and invoicing application for small businesses.
"I struggle with a relatively high bounce rate that I'm still working on. I have been A/B testing with Optimizely and engaging in conversations with customers via Drift while they are on the site."
"That has helped a lot since people tend to have many questions when buying downloadable software, especially since the payment structure is so different from almost all other tools that potential customers use."

"I found Fomo through Reddit. I don't remember the exact thread, but someone made a comment about using a tool that was previously Shopify only to provide social proof, which is something I was looking to improve on the site."
"I installed it because it seemed like the easiest way to instantly enable social proof on the site. The setup seemed easy. The developers responded immediately to all of my questions. And the pricing is more than reasonable. It was a quick and easy decision for me, and I don't regret it."
"I didn't even do any research beyond Fomo's site and made my decision to purchase almost immediately."
"I'm not tracking conversions with Fomo. The biggest benefit Fomo has for me is that it reduces the number of pre-purchase questions I get, which as a solopreneur saves a huge amount of time and allows me to invest more energy into development and marketing."
"There are lots of other events related to purchases and usage of my products that would provide even more social proof. Once I finish the next version of Duet, I plan to enable deeper integration than the simple Gumroad -> Fomo integration I have now."
"I love Fomo. It is incredibly easy to set up and one of the quickest ways to provide immediate social proof to potential customers."