They Use Fomo, They Earn Money. $3,600 To Be Exact
At ONE400, they believe that every day is an opportunity to innovate and be a part of the future of law. While change typically happens slowly in the legal industry, they don't believe that it should be that way when it comes to your practice or startup. Every team member at ONE400 believes in bringing about positive change in every one of their projects.
ONE400 wants to change the lives of their clients by helping them reach their business goals, change the way legal services are delivered by providing digital solutions for firms and startups, and change the way consumers acquire legal services.
Most importantly, they believe that by partnering with entrepreneurial lawyers and techies, they can contribute to a world where technology and the law bring about better access to high-quality legal services.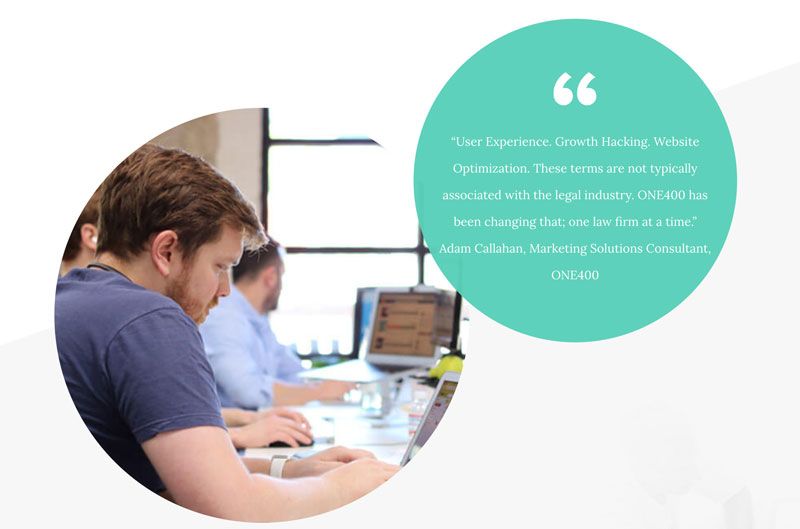 Who are you?
"We are a law innovation agency that creates digital experiences to help connect law firms and legal tech companies with people who need their services."
What do you do?
"ONE400 answers the challenges of our clients with strategy, consulting, product development, design, and marketing services."
Where are you located?
"ONE400 is based in Los Angeles (Pasadena), but we serve a global audience. Our mission is to create solutions that propel the industry forward and improve access to justice for all."
When did you get started?
"We launched in 2013 and have grown to become a recognized brand solely focused on the legal industry. We pride ourselves on how we are helping to create the future of law."
Are there any apps you love?
"ActiveCampaign for nurturing leads and email marketing. We also use ManyChat for Facebook pages. AdRoll remarketing and LinkedIn sponsored posts also serve us well."
What problems have you faced and how did you overcome them?
"We had low click-through rates on email newsletters and high bounce rates on blog content."
"We redesigned our newsletter and changed the focus of our content and also increased the length of our content both onsite and in the newsletter."
"Additionally, we added remarketing to recapture those abandoned site visitors with ads back to our site."
How did you find Fomo?
"I saw it as an integration on ActiveCampaign and looked into it from there."
Why did you try Fomo?
"We had a desire to experiment with the tool to see if it increases conversion."
ONE400 has not tried any Fomo competitors and is happy using Fomo.
How are you tracking conversions?
"Using the internal Fomo Dashboard tool and Google Analytics."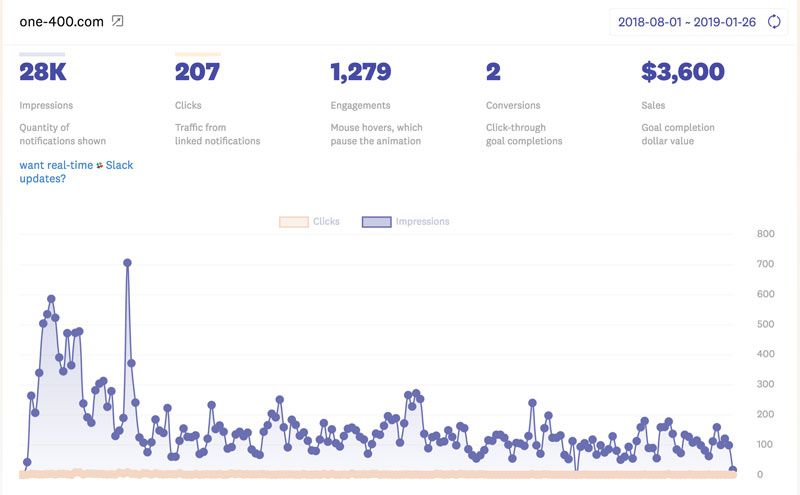 What results have you had by using Fomo?
"$3,600 in sales directly related to Fomo notifications."
How are you looking to optimze Fomo in the future?
"We are likely to start displaying form fills and finding other ways of creating fear of missing out."
Thanks to ONE400 for chatting with us today. Support fellow Fomo users and visit their site. Start your free trial of Fomo today.