$29k Earned This Year Directly From Fomo Notifications
SimplyHair creates pre-bonded hair extensions offered in 28 natural colors for creating that perfect look.
"At SimplyHair, our focus is always on the quality of the hair we produce. It is our passion. That's why at SimplyHair, you will only find 100% human virgin remy hair extensions."
'Virgin hair' is hair that hasn't been colored or processed in any way, including any steam processing.
'Remy' means that the hair was cut from the donor and kept in its original grown alignment.
SimplyHair mainly supplies their hair extensions to other businesses.
"Our focus is and has always been B2B, providing a high-quality product to salons and mobile technicians. We also provide great customer service and support to not only help them now, but to help them grow."
That commitment to developing their clients is why SimplyHair recently launched SimplyHairPro, a tool providing salons and mobile technicians with industry-specific tutorials to help develop them as professionals.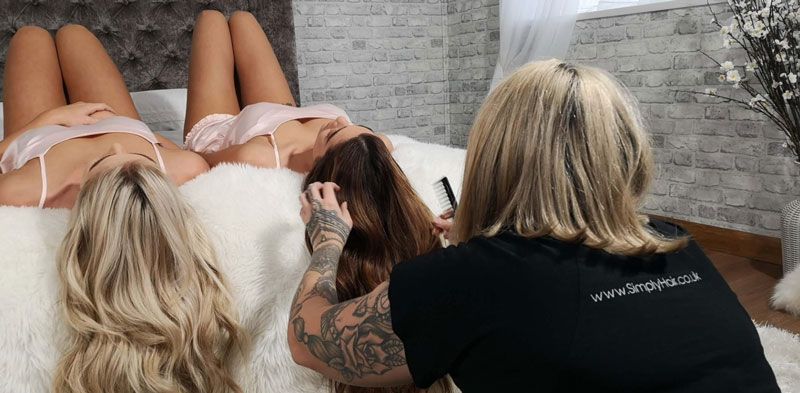 SimplyHair knows that finding a hair extension supplier is easy, but finding one that is obsessed with quality is harder to come by.
"That's why we have worked tirelessly to ensure that each step of our production process is designed to provide our customers with the best quality hair, and we are extremely proud of what we have achieved."
"All of the hair we work with is color-matched on an individual order basis, to ensure the color is perfect every single time. Each order of hair is checked for its quality by hand before it is packed, assessed for length, thickness, and texture."
Regardless of the origin of the hair, the most critical factor is always its processing. If it has not been handled correctly from the beginning through when it reaches the client, it is simply not possible to produce high-quality hair.
"Absolutely everything our team does is focused around the hair's quality, and it's why we have worked so closely with our partners to develop a process which creates beautifully soft and long-lasting hair extensions. It is for this very reason that SimplyHair is so loved by its customers."
"You only have to check out our Instagram to see our customers' fabulous transformations and reviews!"

Tell us more about your business!
"SimplyHair is headquartered in Kent, United Kingdom and officially launched in 2013; however, the journey began back in 2011 when our founder quit her job to work as a full-time hair extension technician."
"From there, she began to import her own products for clients, which evolved into the launch of SimplyHair in November 2013. Having come from a customer service background with an understanding of challenges facing business owners, SimplyHair set out to help hair extension professionals build their businesses and supply high-quality hair extensions. To this day, this is still the core focus of SimplyHair."
Why did SimplyHair install Fomo?
"As a fast-growing brand, we often found that potential customers were unsure as to our size and trustworthiness. As a result, we needed a way to highlight to our website visitors the general business of our store and thereby reduce the initial worry potential customers had when visiting our site for the first time."

What else did you try in order to solve this?
"Revamping our landing pages, being more active on social media, and showcasing our customer's work."
How did you find Fomo?
"I followed Ryan on Twitter."
What prompted you to take action to install Fomo on your store?
"Trusting Ryan and his vision for Fomo."
How are you tracking Fomo's results?
"We are tracking Fomo conversions by using the Fomo Dashboard, which displays the number of notifications that have been shown, along with how many clicks and conversions they have assisted. We also use Google Analytics to get a more in-depth look into the conversion metrics and compare it with our other campaigns."
What results have you had so far?
"In the last year, Fomo has resulted in 237 conversions with a conversion rate of 8.58%, which is higher than our email marketing and paid search campaigns."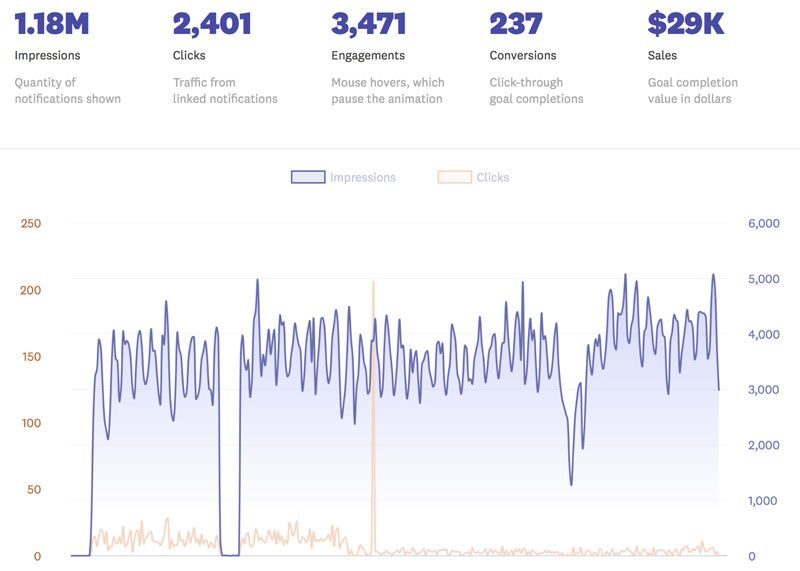 SimplyHair has been a Fomo user since April 2019.
Do you have any ideas for the Fomo team?
"We'd love to see an option to show a widget on a product page that showcases how many orders have been completed in a specific time frame."
Thanks to SimplyHair for sharing their story on the Fomo blog. If you have a story to share, share it with us here.
If you're ready to start writing your own Fomo success story, start our 14 day free trial here.