Building Brand Awareness And Social Proof For Realtors
The Simple Touches is a brand awareness and promotion company specializing in advising realtors. The Simple Touches helps with social media, design, and a la carte marketing for brokerages.
The Simple Touches provides social media marketing guidance by helping clients create lead-generating content for Facebook, Instagram, and TikTok, up to an entirely hands-off social media management strategy.
The Simple Touches also helps design anything agents need, from email signatures to business cards to entire website landing pages.
The Simple Touches runs on Weebly with Fomo and has integrated Fomo with Instagram, Google Reviews, Square, Mailchimp, Etsy, Calendly, and Active Visitors.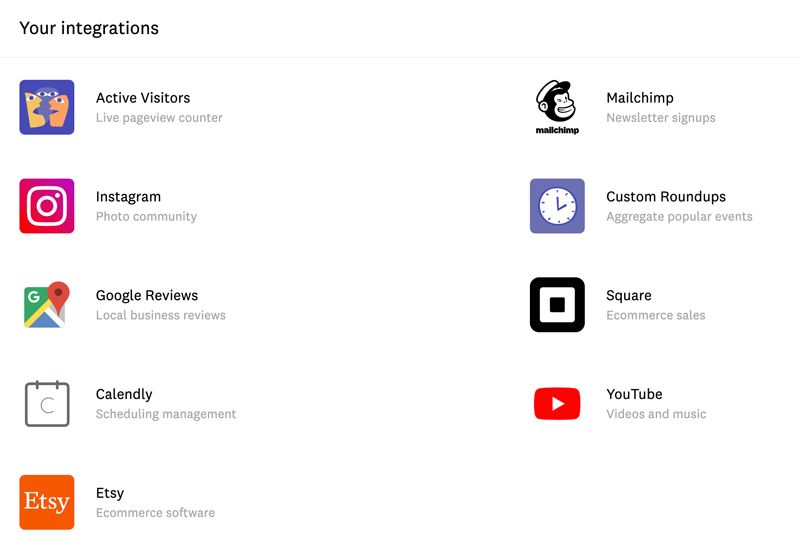 Tell us about your brand! When did you launch, where are you headquartered, what moved you to start your business?
"Hi! My name is Tamany, and I am the founder of The Simple Touches."
"I've been surrounded by real estate since I was little. I grew up getting paid $5/hour putting labels on postcards for my parents' business!"
"My very first job was at the front desk of their market center, and I've had many roles within real estate throughout my life (front desk, agents' personal assistant, auditor, assistant market center administrator, etc.)."

"I was also an 8th-grade math teacher for six years, including a four-year stint in Bogotá, Colombia."
"Though I've always had my hands in the real estate world, being an agent has never been on my vision board."
"However, I get lost in the creative pieces. I can spend hours on a flyer, and it feels like five minutes! I enjoy making things look appealing, consistent, and interactive."
"Thus, The Simple Touches was born!"
What are some of your other favorite apps/tools for increasing conversions?
"Calendly, Klaviyo, and Zapier."
What are a couple of specific conversion-related problems you're experiencing?
"Abandoned carts."
What other strategies did you try in order to address those issues prior to using Fomo?
"Email campaigns."

How did you learn about Fomo?
"Integration partners link."
What prompted you to move forward with Fomo?
"I liked the idea of it! I know how important social proof is, especially to a small business."
Would you mind sharing some of the quantifiable ROI results that demonstrate how using Fomo has benefited your business?
"A lot of my cold leads will use the notifications as a way of learning about all the different types of services and products we offer."
Do you have any advice for other Fomo users?
"Just get it. It adds such a level of authority to your site. I even enjoy seeing the notifications when I go to my site because I feel like it highlights all of my hard work! And I especially love how easy it is to integrate so many different platforms. Fomo is like one big summary of all your successes highlighted for your customers to see."

Any other stats you're proud to share?
"Our best month ever was October 2020."
How long have you been using Fomo?
"Almost a year."
What is one thing you want customers to take away from your business? What are you truly selling?
"Brand awareness services for REALTORS®️."
Thanks to Tamany from The Simple Touches for sharing their story on the Fomo blog. If you are a realtor or know anyone interested in brand awareness help, make sure to reach out here.
If you haven't tried Fomo yet, what are you waiting for? Make sure to give our 14-day free trial a go here. If you are a Fomo user and want to share your story on the Fomo blog, share it with us here.