Extra Thousand Dollars In Sales After Two Months Of Using Fomo
Glasses Gallery is an online eyewear retail store based in the US and Canada.
Glasses Gallery glasses are sourced internationally, bringing customers access to over 5,000 frames from over 100 well-known and exclusive eyewear companies.
"We offer a complete eyewear solution for customers of all ages and interests. Whether you are nearsighted, farsighted or presbyopia, we have just the right pair for you."

Customers can choose from different frame materials, including acetate and titanium, then make them their own with their unique glasses prescription.
"We aim to go beyond expectations to provide the best optical solutions for every customer. Glasses Gallery's state-of-the-art production center is equipped with modern optical production equipment, applying the utmost precision on even the most complex of lenses."
"Plus, teams of expert craftsmen work around the clock to produce high-quality lenses to fulfill our customers' online glasses orders."
Tell us more about your business.
"Glasses Gallery is an online eyewear retail shop that registered in the USA in 2016. Glasses Gallery is the destination for designer and exclusive boutique brand glasses."
"We specialize in high-quality lenses that offer function, protection, and comfort. Our glasses collection ranges from childrens to fashion and luxury eyewear, to reading glasses and glamorous sunglasses, and even cool sports glasses."
Glasses Gallery also has a feature to help customers virtually try on glasses from home.
What are some problems you're experiencing?
"Conversion rate improvement."
What other methods did you try to address this issue before using Fomo?
"Re-targeting, EDM, and Google Shopping."
How long have you been using Fomo?
"About two months."

How did you learn about Fomo?
"Online research."
What prompted you to move forward with Fomo?
"Observed other websites using Fomo."
What are some of your other favorite apps/tools for increasing conversions?
"MailChimp, Google, and Facebook."
Glasses Gallery is using Shippo integrated with Fomo to display recent orders. Shippo helps businesses streamline their shipping by managing shipping rates, shipping labels, and tracking info.
Specifically, Glasses Gallery uses Fomo to show off when Shippo shipments are sent and when shipments are delivered.
The default Shippo notification template when you integrate it with Fomo shows off the location of the order and the product titles.

Fulfillment might be an unglamorous side of an ecommerce business, but it is also an indication of sales and customer engagement. Shop owners can capitalize on all the hard work that goes on in their warehouses by showing it off to potential customers.
The Fomo + Shippo integration is another great resource to add to your online store's social proof marketing arsenal!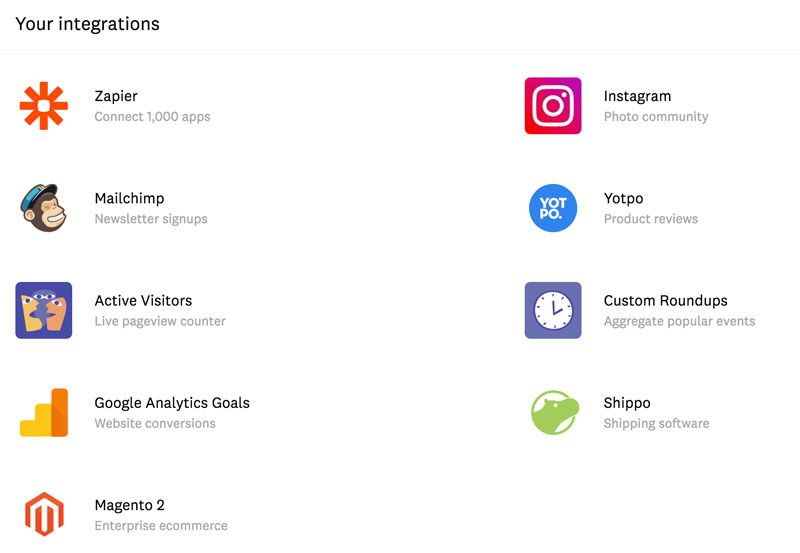 How are you tracking Fomo conversions?
"Google Analytics."
How has Fomo statistically improved your sales?
"Our conversion rate has been improved by 25%."
Any other stats you're proud of?
"Our time on site and page views have been significantly improved too."
Any upcoming plans for Fomo in your business?
"Not at the moment."
Do you have any advice to other Fomo users?
"Use real data to feed to the customers."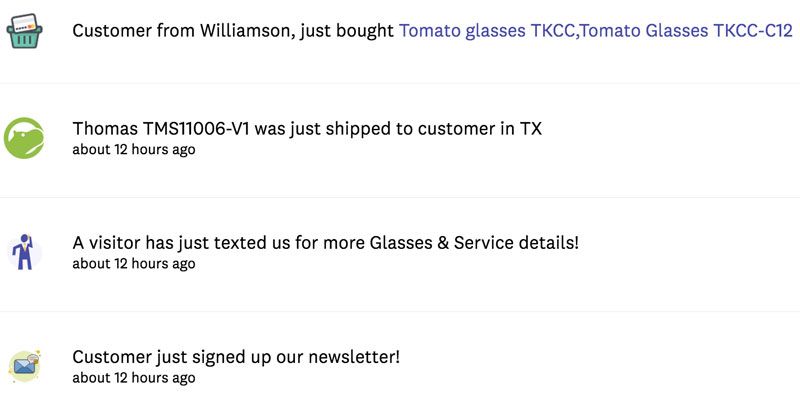 What is one thing you want customers to take away from your business? What are you truly selling?
"That we offer the best-priced prescription eyewear with 100% dedication to customer service."
Thank you to Michael from Glasses Gallery for sharing their story for the Fomo blog.
If you'd like your store to be featured, email lynz@fomo.com.
If you're tired of hearing all these great Fomo success stories and want a slice of the action for yourself, start Fomo's 14-day free trial today.Specifically, Glasses Gall