How Fomo Accounts For 15% Of Sales For A Home Surveillance Company
Q-See is a smart security brand that provides sleek, user-friendly, and innovative security - because they believe a surveillance system should not only fit, but enhance the lifestyle of their customers, and give them peace of mind. Q-See is driven to make smart surveillance home products accessible to everyone.
Q-See empowers their users to take control of this important element of their lives without interrupting their daily routine. Q-See sets industry standards and is always evolving alongside the ever-changing technology landscape.
Q-See aims to support families and business owners by allowing them to focus on living their lives because Q-See believes safety is a right for all. Q-See products provide crystal clear video footage, and their products can be installed in only a few hours.
Q-See launched in 2003 and is headquartered in Orange County, California.
Q-See is running their operation on Shopify, with the help of Sumo, Yotpo, MailChimp, Facebook, Zapier, Google Reviews, Crazy Egg, and Quick Sprout. They're stacked!
Q-See had the standard problems with abandoned carts and high bounce rates on their website. Abandoned carts are when people add products to their cart and then leave the site without buying it. High bounce rates mean that there are a high number of people who leave the site after only viewing one page. Both are uncool, right? How has Q-See tried to solve this?
Rishi from Q-See says that they've tried using discounting apps to solve these issues. But discounts may not be what the customers need; they need a final push to have them take the plunge. Where did Rishi go to find that push his customers required?
Well, one day while browsing the Shopify Blog, Rishi found Fomo.
Here's what Shopify had to say that caught his attention:
"When new visitors come to your store, social proof is what puts their minds at ease by showing off past customers who have bought from you and enjoyed your products. That's why Fomo (formerly known as Notify) can help you maximize your selling potential. The name is a nod at the "Fear Of Missing Out" that compels people to want things because other people want them too.
Fomo accomplishes this by showcasing recent purchases in a small notification that pops up in the corner of your store. These notifications can show your past customer's names, location, the product they purchased, and more to tell new customers that they're not alone. If you're planning for a high volume of sales in a short time, you can even set it up to show how many people bought in the last few hours.
Fomo allows notifications to appear in real-time or loop a handful of them again and again to create the impression of a buying frenzy (perfect for newer stores). With Fomo you can customize the look, placement, frequency, copy, and what products get shown, and Fomo integrates with social media and Yotpo to surface posts and positive reviews as well."

Q-See saw this and wanted to use Fomo to increase their conversion rate and fix the other issues mentioned above. Q-See hasn't wanted to try any competitors to Fomo after signing up either.
And Q-See has a good reason not to. Q-See is tracking conversions in Shopify and the Fomo Dashboard, and discovered 15% of sales are coming directly from using Fomo!
How cool! Not to mention, Q-See has also integrated Fomo to display these integration's notifications too.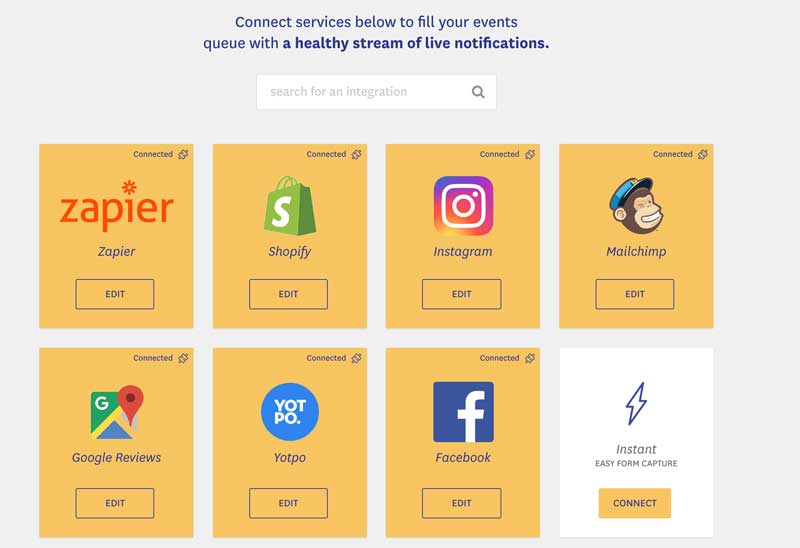 If you want to be cool too, start your free seven day trial of Fomo here, and if you're going to be cool and want to keep you and your family safe, buy some Q-See products here.
Click here to be featured on our blog (which is full of cool people.)