How Fomo is Bringing The Wild Into Everyday Life With SpiritHoods
SpiritHoods creates faux fur coats and hoods in Los Angeles, California. The idea for the company was birthed over a bottle of tequila in Oregon and was brought to life when they moved to California. SpiritHoods exists to bring the adventurous spirit of the wild into everyday life while helping to protect endangered animals.
SpiritHoods encourages creating new experiences, giving back and interacting with your community through self-expression. All Authentic SpiritHoods ® are created with the highest quality faux fur (fake fur). You can rest assured knowing that no animals get harmed during the creation of their products.
Plus, every year SpiritHoods gives back 10% of net profits to the conservation of Endangered Animals.

Into The Wild...
SpiritHoods is built on Shopify, with the help of Yotpo and Mailchimp.
Regarding other helpful apps, SpiritHoods finds Receiptful (now Conversio) to be amazing for upsells via email order receipts, and that they have been a game changer for them.
"One thing we are trying to figure out currently is how to send relatively cheap traffic to our website to try and get new eyes on our products and into our marketing funnels. We've tried prospecting campaigns with certain agencies, but the cost never seems to justify the results. So now we are trying to create content that people find beautiful, inspiring or plain useful. We're creating content that people will want to share on their own accord!"
All Nestled Up...
SpiritHoods learned about Fomo through reading a Shopify article with one of the founders of Pura Vida Bracelets.
"[Pura Vida Bracelets] does great marketing and we thought we need Fomo immediately :)"
"Fomo was so easy to set up, and the risk to benefit ratio is right where we like it. Low risk with lots of upsides. We have come across Fomo competitors, but we never tried any. From what we see, in this space, Fomo is innovating at a much faster clip than the rest of the field, which is great."
SpiritHoods is using Fomo to display recent purchases, email signups, current page viewers, and integrated Fomo with Zapier, Instagram, Yotpo, and Privy to showcase new photos and reviews.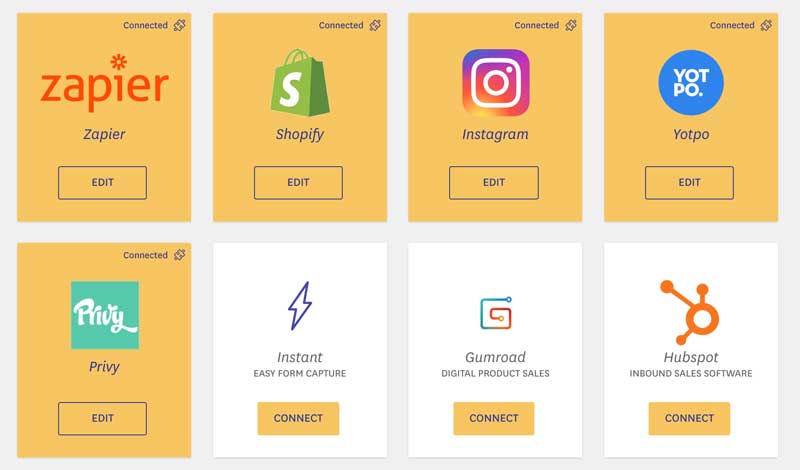 SpiritHoods' plans for Fomo:
"We are looking to get alerts set up so that our lovely customers can get notified when new products are launched. It's such a great tool to keep our customers informed on the regular releases we have."
"Every week we get a great breakdown of our weekly metrics from Fomo. It's great to see how much actual engagement gets created through these simple and effective alerts."

Unleash your wild side and get yourself a SpiritHood, and check out Fomo's free seven-day trial.
If you want to be featured on our blog, fill out this form.