making corporate partnerships work
product reviews are a no-brainer for our target audience, ecommerce stores.
so we built integrations with top product review apps, including:
then, a mutual customer of fomo and Shopper Approved reached out for a new connection.
after a couple calls, Shopper Approved shared test credentials and we began the build. (bonus: shopper approved is the only integration we have that supports google reviews)
upon logging in for the first time, Shopper Approved asked us to sign this pledge: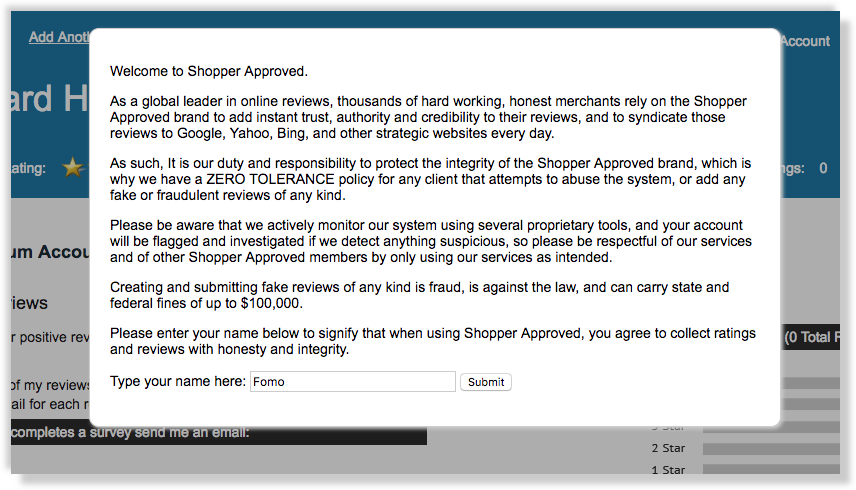 it's shockingly similar to our vision, and we couldn't have written it better ourselves.
what this means
this set of shared values -- trust, honest entrepreneurship, and credibility -- sets shopper approved and fomo apart from our competitors.
further, it justifies deeper collaboration between our platforms in the future.
having done more than 20 social proof integrations, the key learning from the shopper approved experience is this: align with companies who share your vision.
the rest is easy.