Sleep Deeper, Better, and Longer Using Fomo
Better sleep leads to peak performance. It's not just the quantity of the sleep; it's the quality. The body restores itself most during "Slow Wave Sleep"—replenishing blood and oxygen and releasing essential hormones.
Molecule is a direct to consumer mattress company that creates products for athletes and people with active lifestyles to maximize physical recovery while sleeping.
Sleep scientists and athletes engineered Molecule's unique sleep system so customer's benefit from the most revitalizing stage of rest, optimizing the body's recovery and performance.

Each component of the Molecule mattress has been engineered to work synergistically to maximize support, comfort and heat dissipation for the best recovery-focused sleep.
"We launched in April 2018, are headquartered in Chicago, IL, and what really makes us tick is getting less than 8 hours of sleep a night." 😴😴😴
What do you struggle with while selling online?
"Reconverting abandoned carts."
What tools are you using to help your store?
"Privvy and Fomo."
Why Fomo?
"Fomo was the first and best choice for real-time social proof on our website. We have our normal product reviews, but seeing user activity taking place on the site in real time builds trust with customers. We installed it because of the seamless integration with our Shopify store."
How did you find out about Fomo?
"We first heard of Fomo while searching for high-quality social proof software."
"We tried using proof.com, but they had a serious lack of support for Shopify, which I found to be shocking considering how large the market of Shopify merchants is."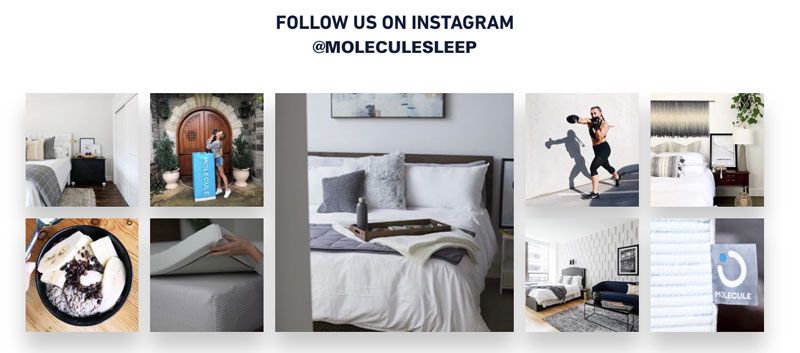 How are you tracking Fomo's results?
"Google Analytics as well as Fomo's reporting Dashboard."
Molecule is using Fomo to display live Shopify orders on their storefront.
The newest Fomo feature is the Fomo Scorecard, which gives you the option to have more of a live feed style of notifications displayed on your store; instead of only single notifications, letting prospecting customers see into the past too.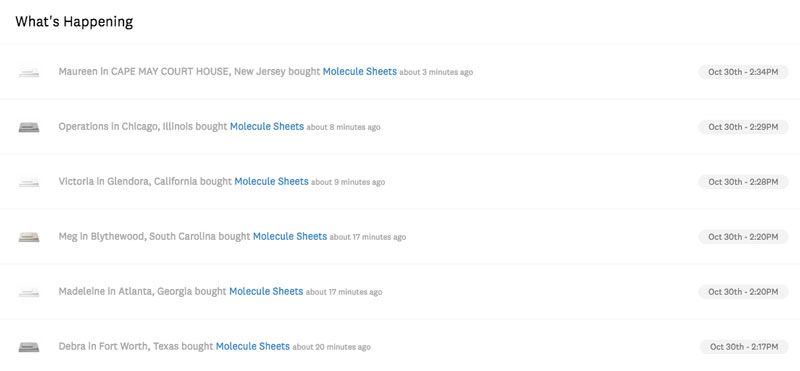 Plans for using Fomo?
"We are happy with the current implementation, but we are always open to exploring added value from new features."
Fomo Publishers is our new ad-network, that converts your Fomo notifications into ads that get linked to relevant Publisher's sites. Find your $25 free ad credit in your Dashboard.
"We have not used Fomo Publishers yet, but we're planning on checking it out."
Molecule has had phenomenal success with Fomo, and we are honoring their request not to display their sales information. However, if you want to try some of that luck for yourself, check out Fomo's free trial. ;)