we're thrilled to share research from Qubit which demonstrates that Social Proof is the #2 best tactic for driving ecommerce sales.
below is a summary of their findings and our reaction to it.
test categories providing the most uplift
verified by PricewaterhouseCoopers, Qubit analyzed 6,700 A/B testing experiments across large digital retailers.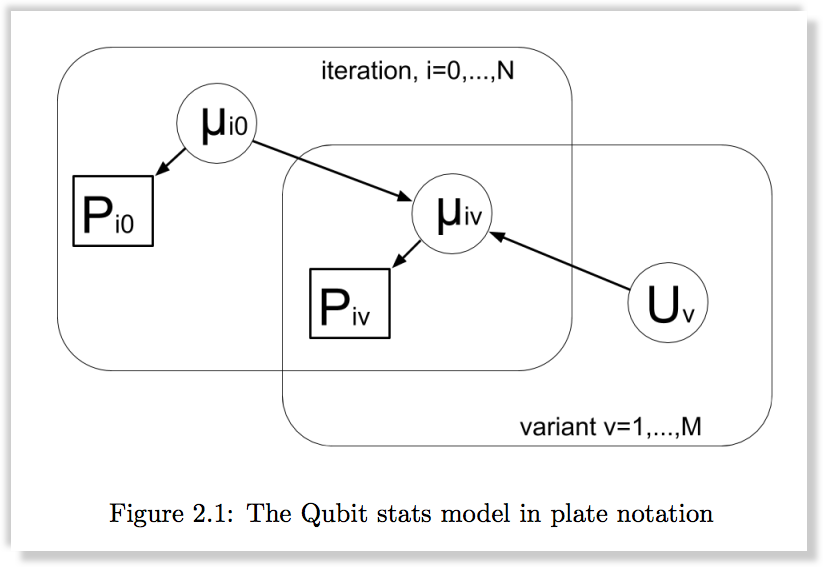 social proof was just 1 of 29 different treatments tested on these stores, with others ranging from Free Shipping to Mobile Search.
highest performing tests
scarcity (stock pointers) +2.9% uplift
social proof (informing users of others' behaviour) +2.3% uplift
urgency (countdown timers) +1.5% uplift
abandonment recovery --> +1.1% uplift
product recommendations --> +0.4% uplift
here's the full breakdown, per treatment: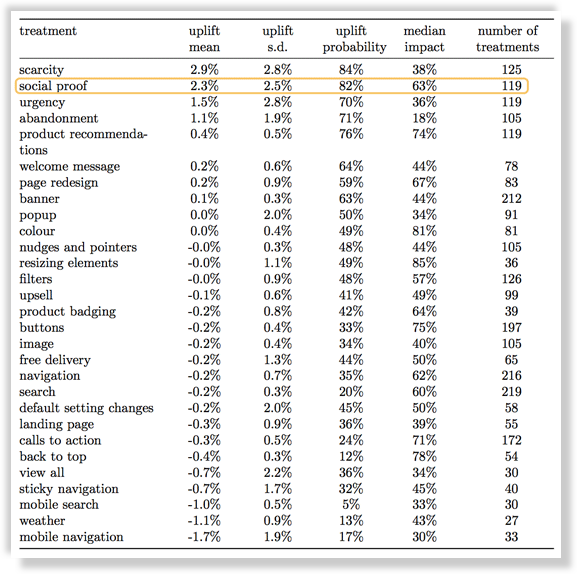 while each treatment was tested for conversions and revenue per visitor separately, the aggregate findings look the same: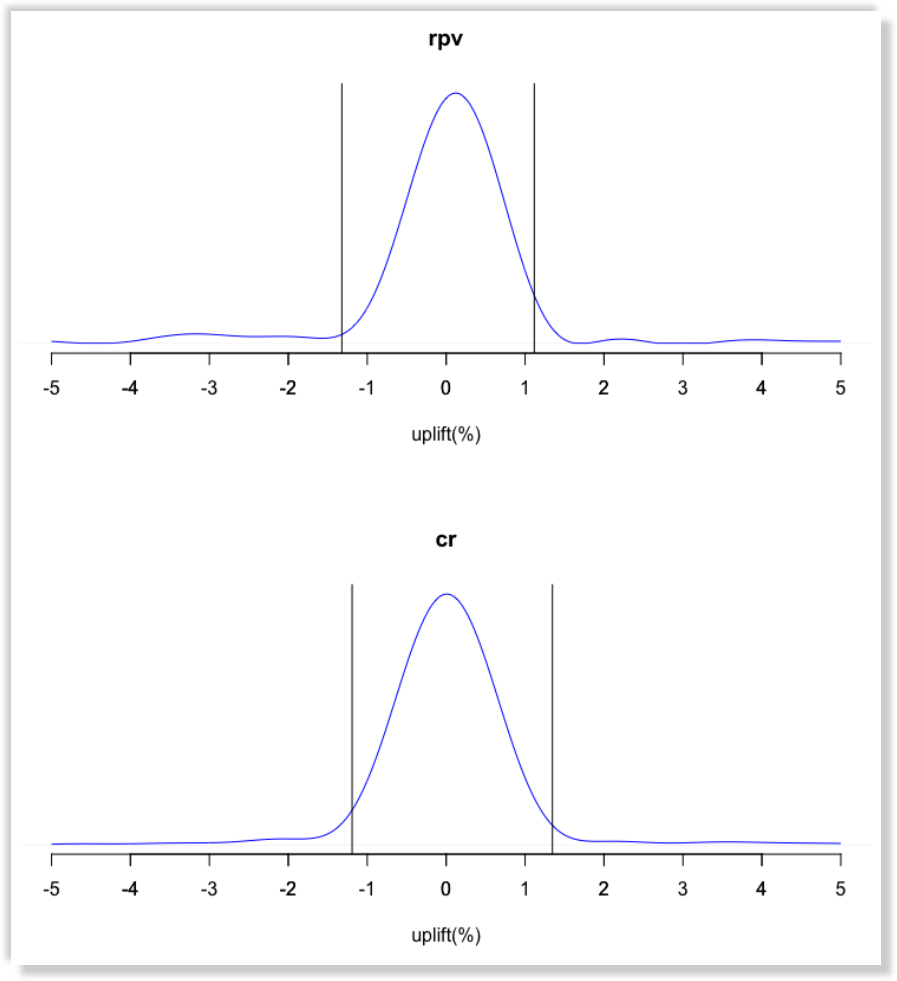 rpv - revenue per visitor
cr - conversion rate
what this means
perhaps most compelling to us is how the #1, #2, #3, #4, and #5 tactics for sales lift are achievable with platforms like Fomo and Qubit.
in fact, Keyway Designs founder Kyle Russell shared this sentiment a few months ago in his own ecommerce case study:
"The Fomo App is, in my opinion, a trend-setter; and I mean that literally.
We have seen mini-trends start and end within a day just because one person ordered a certain case in the morning, and it started a wave of people seeing that someone else purchased it, giving that design some social-proof.
Before installing Fomo, our sales still showed trends, but they were spread out over weeks and months. With Fomo on our store, we now see streaks of the same case selling multiple times in a row as people see and click the notification. We use third party click tracking software to validate these ideas, and the proof is in the pudding!"
data from Qubit's excellent report, along with anecdotes from social proof enthusiasts like Kyle, teaches us something:
Social proof has gone mainstream.
we're proud to help lead the march toward crowd wisdom ubiquity for all businesses, aligning our vision to achieve meaningful ROI for honest entrepreneurs everywhere.