Teaching What School Doesn't with Fomo
Jay Clouse teaches creators how to build a successful life from their talents.
Sadly, many creative people don't know how to market themselves effectively.
Or, they may be serving a few clients, but the work comes sporadically. Or they might be undercharging because they don't know how to position themselves and communicate their value to their target audience.
Jay launched Freelancing School for the sole purpose of helping creators get out of these traps. Jay designed each course to help freelancers with marketing themselves, selling their services appropriately, and handling the business side of freelancing.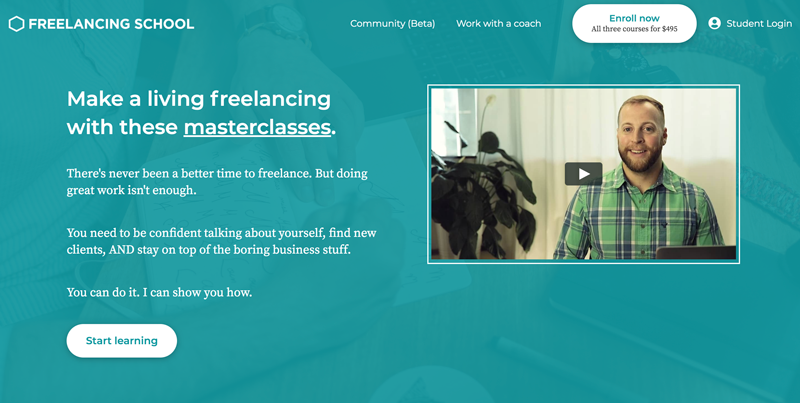 Jay is also an instructor for Lynda.com. He's created courses on creating a product-centric organization, communication for product managers, and freelancing tips.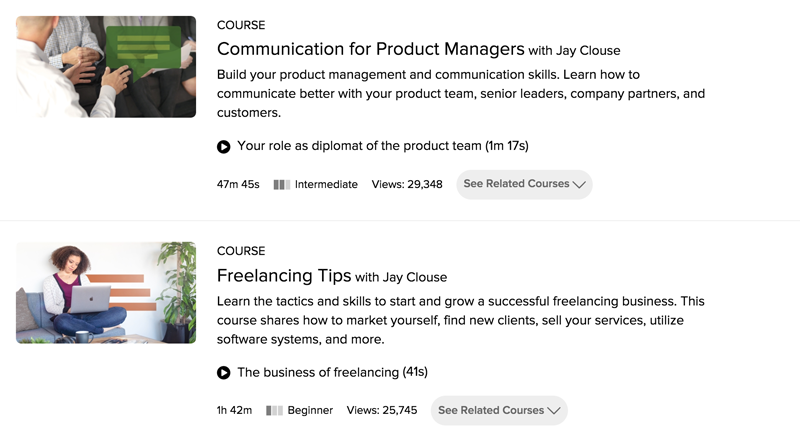 "I've been both a founder and a freelancer. Previously, I was the Chief Operating Officer of Tixers, which was acquired in 2015. Then I spent time as a product manager at a venture-backed startup, and left that to freelance."
Additionally, Jay also hosts a 12-week community-oriented mastermind program called Unreal Collective.
"Through Unreal, I've worked with over 100 incredible individuals who have had multi-million dollar exits, six-figure crowdfunding campaigns, left their jobs to go full-time freelance and bootstrapped technology companies."
Unreal provides guidance, support, and accountability to its members. Over 12 weeks, Unreal pairs participants with each other and they meet for an hour weekly to get clear on their goals and make sure everyone is on track.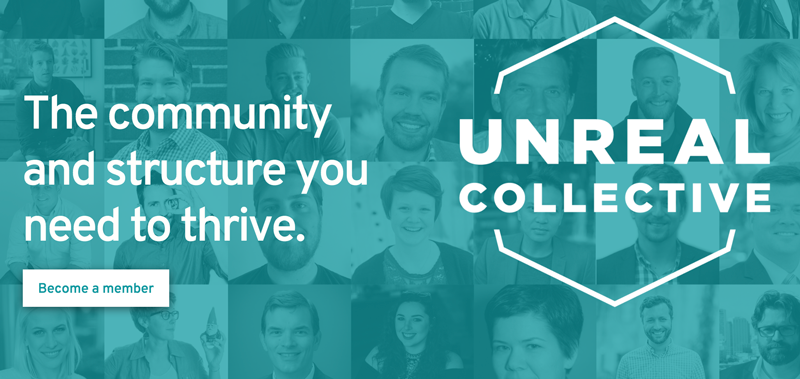 Jay also hosts the Creative Elements podcast, targeted for creatives building their businesses. He also hosts upside, a podcast about startups outside of Silicon Valley.
But why stop there? Jay is always doing new things.
"In 2019, I produced a feature-length documentary called Test City, USA, about the growing startup ecosystem in Columbus, Ohio. We premiered the film at the Film Festival of Columbus in September 2019. The film was awarded Best Ohio Feature!"
You can connect with Jay on Twitter and sign up for his weekly newsletter at Jay Clouse.
Tell us more about what you do!
"At the core, I'm running a media business. In 2017 I started a small mastermind group on a whim, and since that time, I've facilitated 21 total mastermind groups, each participating in a 12-week program."
"Through that time, about two-thirds of my clients were freelancers, creatives, and client-based business owners. I started seeing a lot of patterns and began writing articles, performing interviews, and creating courses for them."
"There's nothing more exciting than working with people who are creating out of compulsion or building their own lifestyle business because they can't imagine working for anyone else. I want to help more people do that."
What are your favorite tools for running your businesses?
"To me, it's less about apps and tools and more about good messaging. But Mailchimp for Wordpress has been a huge help."
Messaging is crucial.
So often it seems that we can clearly articulate ourselves and our products when talking to people in real life, but all of it goes out the window as soon as it comes time to start writing copy.
Your audience needs to get to know you. Try integrating your real life language into your website, and your Fomo notifications.
What is the core of your business?
"My business stems first from email subscribers, so the higher my subscribe rates from website visitors, the better. And so I'm in relentless pursuit of driving that number upwards."
What other strategies did you try to help get more subscribers before using Fomo?
"Copy changes, imagery changes, and structure changes. I've been focused on messaging."
How did you find Fomo?
"A good friend of mine started Death to the Stock Photo. While visiting his website, I loved the Fomo plugin I saw."
What prompted you to use Fomo?
"I love to show and not tell. It's fine to tell someone you have subscribers or customers, but it's even better (and more compelling) to show those subscribers and customers coming to you in real-time."
How long have you been using Fomo?
"About two months."
Have you tried any of our competitors?
"Nope."
How are you tracking Fomo conversions?
"Right now, I'm just using the Fomo dashboard."
What results have you seen so far from using Fomo?
"In a short time, I've seen an increase in cross-website traffic and an uptick in email subscribers while using Fomo."
Do you have any changes you'd like to see made with Fomo?
"None so far!"
What plans do you have for using Fomo in the future?
"Maybe I'll copy the settings I have from one site over to another site I install Fomo on."
What is one thing you want customers to take away from your business? What are you genuinely selling?
"I'm selling transformation. I'm selling creatives on their ability to not only become business owners, but thrive as business owners."
Do you have any advice to other Fomo users?
"You always want a potential client or customer to know there is already a party happening. You are inviting them to join your party - not begging them to come to your party! And Fomo lets you do that in a subtle way."
Thanks to Jay Clouse for sharing his story on the Fomo blog. If you have a story you'd like to share as well, email lynz@fomo.com.
Are you getting tired of hearing all of these great stories and dying to see if it's for real? Try Fomo for yourself and see what it can do for you.