Telling A Brand's Story With Fomo
Anika is the founder of Moxie Copywriting.
As a copywriter, Anika uses the art of the written word to tell a brand's story to persuade the customer to take action on their service or product. In the age of transparency, authenticity behind services and products is coveted. A poor display of a brand's story will not connect with customers as if there was a good story.
Good copy is needed everywhere in successful marketing, everywhere from a company's website to their Facebook ads, Instagram posts, tweets, etc. Everywhere there is written word, there is a chance for good, or bad copy. Here is where Moxie Copywriting comes in to play.
Tell us about your brand! When did you launch, where are you headquartered, what moved you to start your business?
"We are a full-service copywriting agency based in Chattanooga, Tennessee. As a professional copywriter with 10+ years of experience, I set out to design a copywriting agency that delivered well-written copy fast for clients all around the world. Today we work with clients in hundreds of countries all over the world, telling powerful stories that sell."
What are some of your favorite tools for increasing conversions?
"Facebook Ads and Active Campaign."
What are a few specific conversion-related problems you're experiencing?
"Because of our exponential organic growth, we aren't focusing any efforts on outbound marketing. We get many referrals via our website, but we plan to ramp up our Facebook ads and email marketing efforts in the new year. Word of mouth has been the bread and butter of our growth thus far."
Word of mouth and social proof indicators are more convincing than ads. That's why Fomo is a social proof notification that enables websites to display their most recent customer purchases, sign-ups, and reviews to boost transparency online and create a sense of urgency in visitors.
What other strategies did you try to address those issues before using Fomo?
"None so far, thankfully. We deliver a great product, and our customers are very happy with our work. Fomo helps validate that on our website and allows our customers to share real reviews about their experience."
How did you learn about Fomo?
"Through other friends and connections in the digital space."

What prompted you to move forward with Fomo?
"I heard great things about it and personally liked seeing it on other websites. It really does make you feel like you're missing out when you see those purchases pop-up on a store and also see great verified reviews."
How are you tracking Fomo conversions? Have you seen any changes since installing Fomo?
"We aren't at the moment, but I'm sure that's something we could be doing. I am honestly not sure about our direct results, but we've used it since we launched our site and have seen great testimonials pop-up."
Do you have any changes you'd like to see made with Fomo? Any ideas for the team?
"I really like it. No complaints."
Do you have any advice for other Fomo users?
"Just use it. It adds that special element of social proof to your site, and it really works in terms of getting potential customers to take action."
Any other stats you're proud to share with us?
"Our monthly sales have more than tripled since March. And I'm sure Fomo has also helped us with that increase."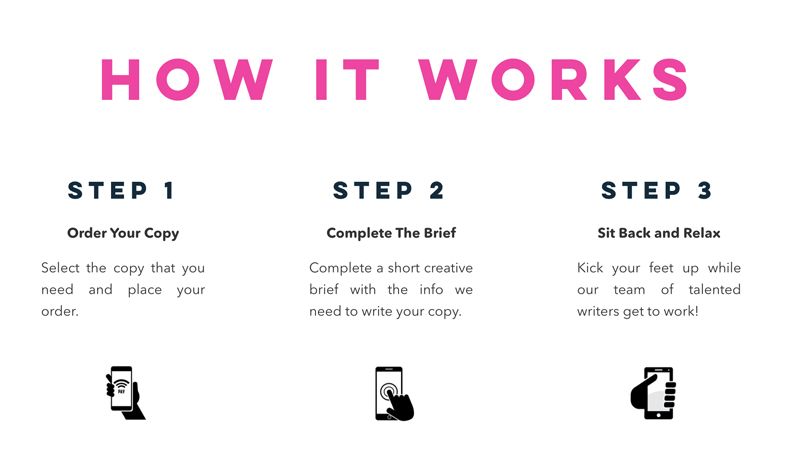 What is one thing you want customers to take away from your business? What are you truly selling?
"We are selling stories that sell. Whether you're a solopreneur, a big brand, or an agency, every brand has a story worth telling, and we are experts at telling stories that translate into sales for your brand."
How long have you been using Fomo?
"Since we launched our website earlier this year. I love how it adds social proof to our website and a sense of urgency to purchase."
Thanks to Anika of Moxie Copywriting for sharing her story with us on the Fomo blog. If you're a business owner in need of higher converting copy, give her website a visit.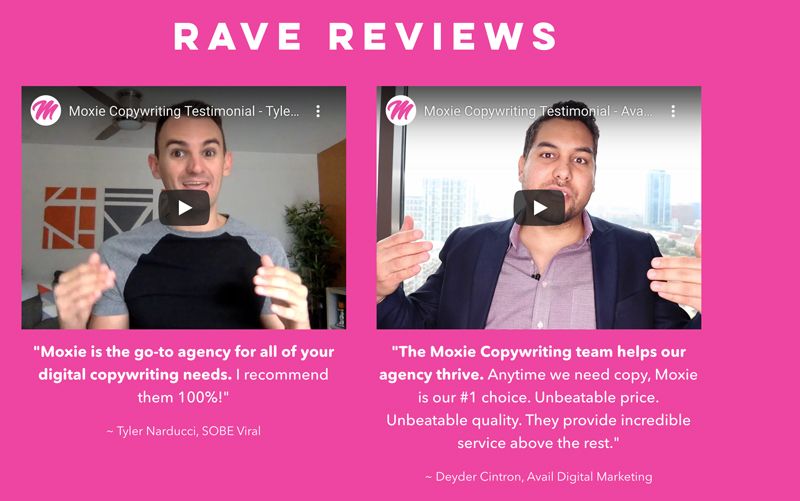 If you're also a business owner looking to add more transparency to your website, consider installing Fomo with our 14-day free trial and see what results you get.