Everything You Need to Know About the Subscription Box Business Model
There are few things as satisfying as tearing open a wrapped gift to discover what's inside.
It's not just the gift itself that makes the process so exciting.
It's the entire experience and the feeling of eager anticipation as the paper is ripped away.
Now, imagine if you could build an entire business around giving your customers that same rush of excitement and anticipation.
They'd love it, right?
Well, it turns out you can.
Just send your customers a personalized gift in the mail every month and charge them for it.
That's right – I'm talking about subscription boxes.
What are subscription boxes?
A subscription box typically contains an assortment of about 4 to 7 niche-oriented items.
For example, BarkBox is a subscription box for dog owners, and it contains several dog-related items, like treats and toys.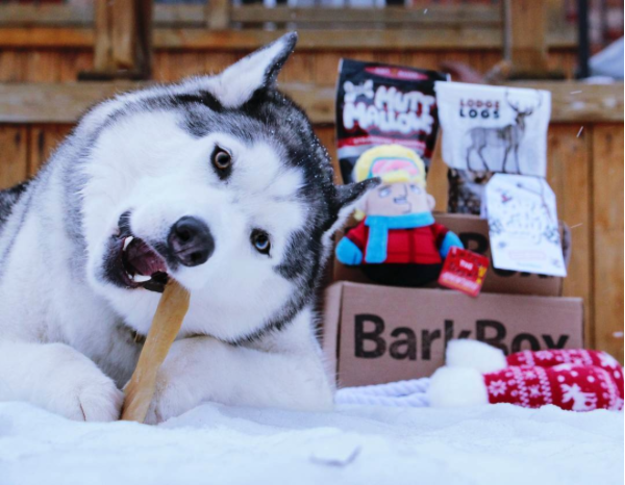 These boxes are sent out on a recurring basis for as long as the customer continues their subscription.
Pricing varies, but many subscription box businesses (including BarkBox) offer a lower price to customers who sign up for a lengthier subscription.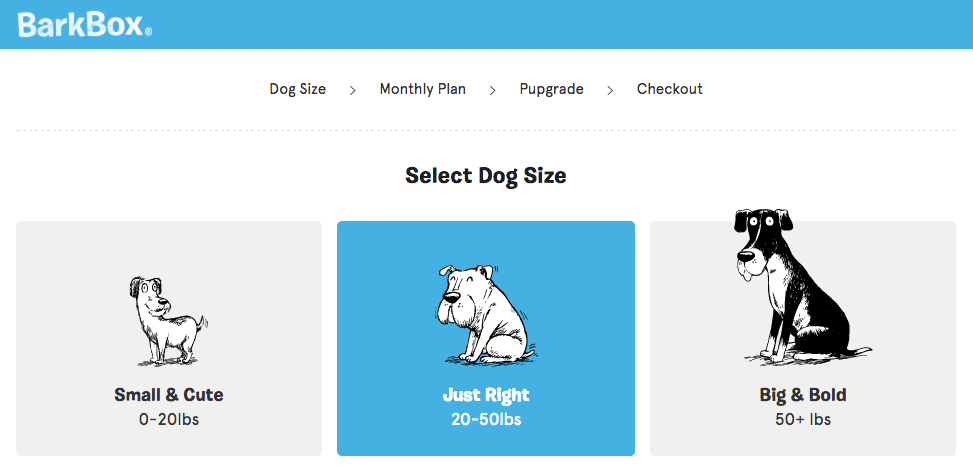 And customers love subscription boxes – there's no doubt about that.
The average subscriber receives 7 boxes and has at least 12 on their wish list.
Subscription box sites have grown nearly 3000% from 2013 to 2016.
In 2016, subscription box websites had a total of 21.4 million visits.
Plus, Google search data shows that general interest in subscription boxes has steadily grown for several years.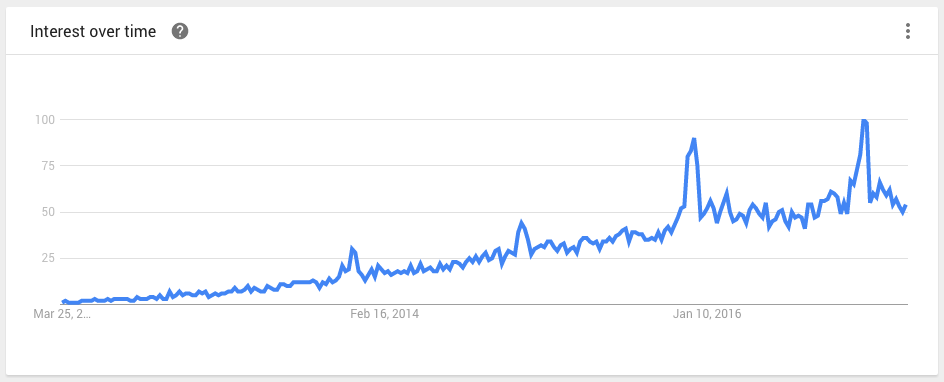 As you can see, there's no sign that this booming industry is slowing down anytime soon.
With all of this information in mind, you might be asking yourself:
Why are subscription boxes so popular?
The main reasons customers love subscription boxes is because they offer:
Convenience. No more forgetting to order something. With subscription boxes, products arrive at the customer's doorstep on a regular basis. Subscription boxes also offer convenience in the form of removing the customer's need to make a decision about what to buy – they're simply sent a group of products based on their needs.

Personalization. Many subscription box businesses require customers to fill out a brief quiz before buying so each box can be tailored to the customer's needs. For example, beauty boxes that include makeup are often personalized by skin tone.

Excitement. Subscription boxes make customers feel like it's their birthday every month. Who doesn't love the feeling of rushing to the mailbox to open a surprise?
But customers aren't the only ones raving over subscription boxes – savvy entrepreneurs love the business model too.
That's because selling subscription boxes is a great way to create consistent, predictable monthly revenue.
Sure, you still have to think about things like customer acquisition, vendors, shipping, and putting out an enticing product so you can retain your paying customers long-term.
But if you go into it with a good product and strategy, you can feel confident that you'll find your place in the subscription box industry.
Examples of successful subscription box businesses
Birchbox contains beauty-related items, like skincare products, makeup, and fragrances. For just $10 per month, subscribers get 5 new beauty samples to try.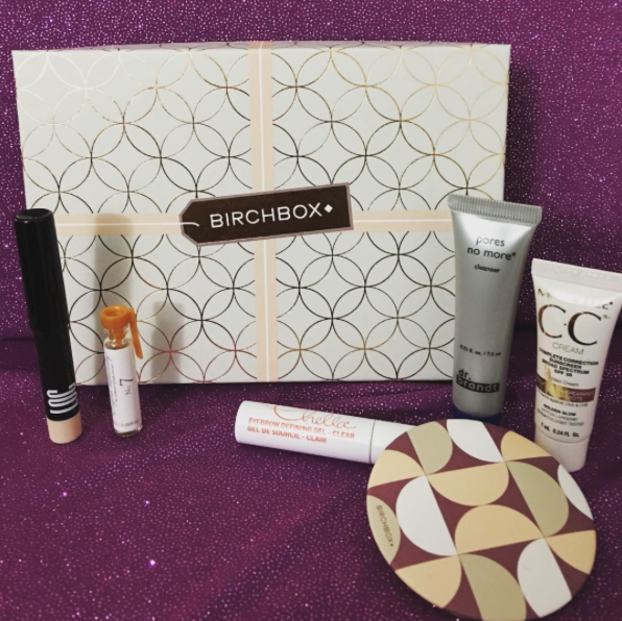 Over a period of about 5 years, BirchBox raised over $70 million in funding and grew to over one million subscribers.
Co-founder Katia Beauchamp attributes the success of Birchbox to cold emailing, sharing their business idea with everyone, and having a good team as well as good timing for the product.
Established in 2012, Loot Crate is an over $160 million dollar business today.
Founder Chris Davis calls Loot Crate "Comic Con in a box," and much of the company's success is due to their knack for building and celebrating communities.
The box itself includes geek-themed items like:
Comic books
T-shirts
Figurines
Mugs
Backpacks
Socks
Patches
Worth $2 billion, Blue Apron delivers customers recipes along with all of the necessary ingredients to follow each recipe.
By doing so, they make it easy and convenient for subscribers to cook delicious meals like this one: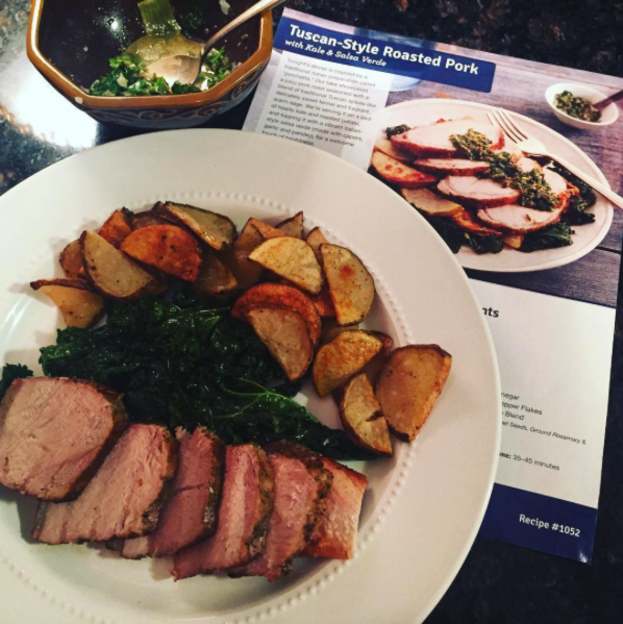 CEO and Co-founder Mark Salzberg attributes the company's success to getting people "fresher food at better prices" and working directly with farmers (rather than middlemen).
Now, Blue Apron serves about 8 million meals per month, and they have grown their company to 3,600 employees.
Interested in starting your own subscription box business?
After looking at the examples above, you can see that subscription boxes work for a variety of industries.
So, if you're ready to create your own subscription box, you might be wondering:
What's the next step?
As far as actually setting up your business, consider Cratejoy. It's a subscription box marketplace that equips you with everything you need to run your business, like:
The ability to accept payments securely
Website tools so you can create a site that sells
Shipping logistics and subscription analytics
eCommerce tools
Here are some examples of successful subscription box businesses that use Cratejoy:
Coffee Crate – This North Carolina-based business delivers local, fresh coffee to subscribers every month.
SumoJerky – This business ships out top-rated, gourmet jerky to subscribers and has new brands and flavors to offer every month.
Zenamins – This personalized vitamin subscription gives subscribers the option to choose their own plan or get help deciding on a custom vitamin box.
When you're feeling inspired and ready to go, it's time to nail down your idea and start strategizing. This step-by-step guide to starting your subscription box business should help.
Who knows – your subscription box business might just end up being the next big hit in your industry!