Doubling The Downloads Of Free Offerings With Fomo
Invalshoek is an innovative online marketing agency based in Amsterdam. Invalshoek specializes in B2B clients as their target customer.
"We help B2B companies solve complex problems and beat the competition. We do this by developing and executing online marketing, online advertising and CRM campaigns that generate more high-quality leads, leads that become customers faster."
Invalshoek helps companies drive more traffic, helps clients establish effective email marketing campaigns, and can help clients build websites, online shops, and more.
"We build and host websites based on WordPress and HubSpot CMS. We also build webshops based on Shopify."
It can be overwhelming trying to get the word out there in such a busy landscape, but an effective strategy behind great content and products will always win out.
"Our leads convert fast and have high customer value. This way, you get faster and better results from your marketing and sales activities at a lower cost than traditional online marketing. This way, we ensure that your company grows even faster!"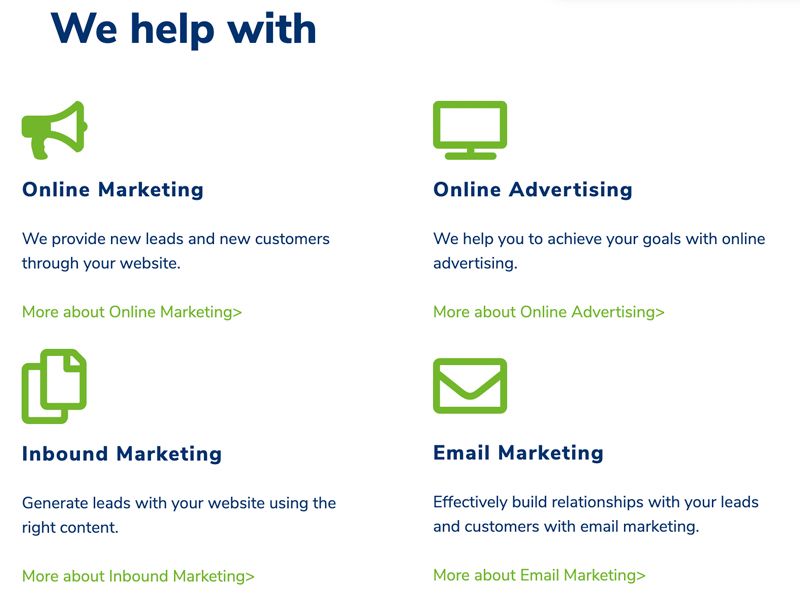 Tell us about your brand! When did you launch, where are you headquartered, what moved you to start your business?
"We are a marketing agency based in Amsterdam, and we started in 2014. We mainly help business-to-business companies with online marketing and advertising, lead generation and nurturing, and implementing marketing operations. Primarily we help SaaS providers and consultancies, although we also have an NGO in our client portfolio that we help with online fundraising."
What are some of your other favorite apps/tools for increasing conversions?
"HubSpot! We are a HubSpot Gold Partner, and we use their landing pages, pop-up forms, smart CTA's, and web chat to increase conversions."
What are some conversion-related problems you're experiencing?
"We have a couple of ebooks on our website which we use for generating leads. These are on subjects like email marketing, marketing automation, sales, and CRM, and we offer these as downloads. Most of our website traffic comes through our blog, so the challenge is to get visitors from a blog to a landing page where they can request a download of an ebook. Fomo gives us an additional way of notifying our blog visitors of our ebooks by showing them recent downloads and directing them to our landing pages."

What other ways did you try to address that before using Fomo?
"Pop-up forms and CTA's on our blogs. Although we haven't stopped using those, we've just added Fomo to the mix."
Fomo allows you to display live updates to customers with data of your choice through a notification on pages you select.
How did you learn about Fomo?
"I'm not completely sure how I first heard about Fomo, but probably either through the HubSpot App Marketplace or through Zapier."
Invalshoek is taking advantage of six of the 1,000+ integrations that Fomo offers.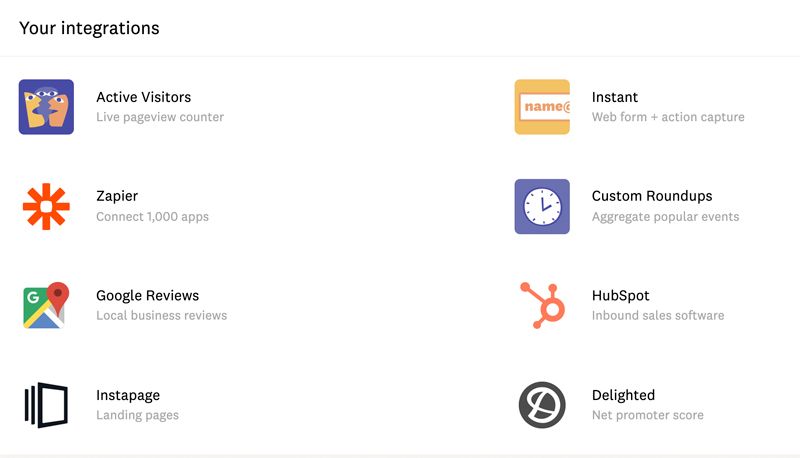 Active Visitors displays how many people are visiting the site at the moment, and Google Reviews will show a notification when somebody leaves a review.
What prompted you to move forward with installing Fomo?
"The variables in the actions settings part of the templates. Those make it possible to set up the notifications in a way that works for us. But also we like the Fomo brand. For some reason, all the competitors use a blue color scheme, and although I like blue very much, I like that Fomo uses a different color scheme. We also like Fomo's irreverent copy, like not using capital letters, for example. It makes the Fomo brand more fun than the competition."
Have you tried any of our competitors? If so, why did you choose Fomo instead?
"Yes, we tried ProveSource and Influence. I liked ProveSource, but for me, Fomo offers better features than ProveSource, even if it's slightly more expensive. And Influence was just a really unstable product because it kept forgetting our settings for notifications and translations, which is frustrating and cost us too much time to manage. Also, Fomo has a really solid integration with HubSpot, which I like a lot."
How are you tracking Fomo conversions?
"We use Google Analytics and HubSpot Campaigns for this, and also the Fomo Dashboard."
Do you have any quantifiable stats to show your ROI since installing Fomo?
"I would say that using Fomo has doubled the downloads of our ebooks, and I've also seen an increase in website visitors requesting multiple ebooks instead of just one."
Do you have any changes you'd like to see made with Fomo? Do you have any ideas for the team?
"Multiple notification templates per integration that you can switch between using an action would be very useful for us. We can generally do what we want with some hacking and using actions, but being able to switch between templates would save some time and trouble."
Do you have any advice for other Fomo users?
"Remember that people can click on a notification, so think about the page they land on when they do and use the context of the notification to inform the content of the landing page. And if possible, personalize the landing page based on a UTM parameter in the notification link. Don't think about it as just a notification, but as a part of a larger story you want to tell the visitors of your website."
Any other stats you're proud to share?
"I've also seen an increase in page views per session. I think this is because Fomo makes our website look busier and more popular, so visitors tend to hang around a bit longer."
What is one thing you want customers to take away from your business? What are you truly selling?
"That we're a smart marketing agency and very knowledgeable about using different technologies and conversion techniques to increase online success. So basically, what we're selling is online success for your company."
How long have you been using Fomo?
"We've been using Fomo since the start of 2020."
Thanks to Invalshoek for sharing their story on the Fomo blog. If you're a B2B business looking for help getting the word out there, consider reaching out to Invalshoek.
If you're a shop owner looking to add some busy-ness to your static online store, try Fomo's 14-day free trial today.