on Fomo's 3rd team retreat we rented a yacht and competed in Barcolana 50, the world's largest Regatta with 1000s of competitors.
we also filmed a music video.
for 10 days we traveled through Italy, Croatia, Slovenia, and the Adriatic Sea.
but first, why?
team building as a culture
ropes courses make me cringe. have you ever done a trust fall? approximately 9 colleagues stand with their arms out while you "fall" (lean) backwards.
ropes courses are supposed to make you trust people.
wanna know how trust really works? by exploring a new place, like a cave or red light district.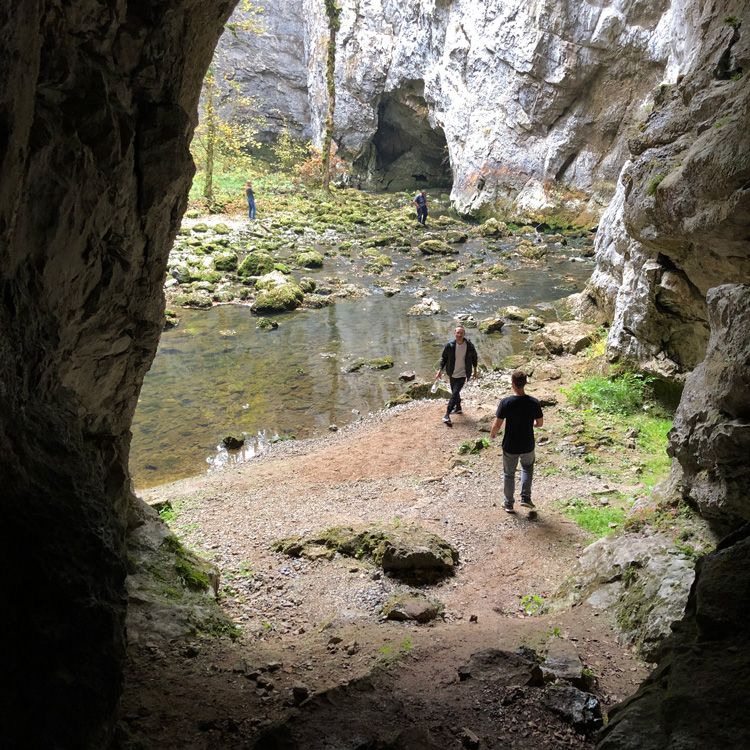 watching one another react to new things - from tall buildings to snow, extreme heat or non-existent traffic laws - has incredibly cohesive properties.
ever since Fomo reached > $0 profit, we've been traveling together. New York City to Vietnam, Croatia to Toronto, Slovenia to West Palm Beach.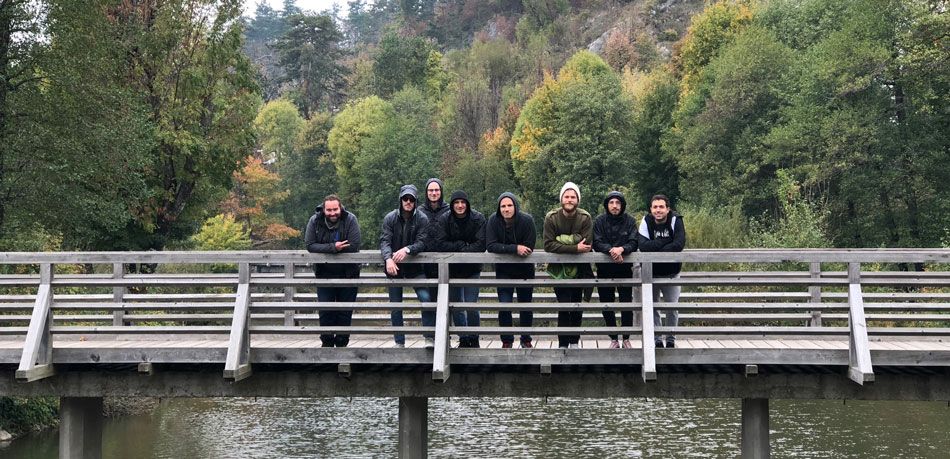 i can't imagine building trust any other way.
how to retreat
if you're ready to hang out, eat, hack, and get to know each other for the price of a new car, the first thing you need is an itinerary.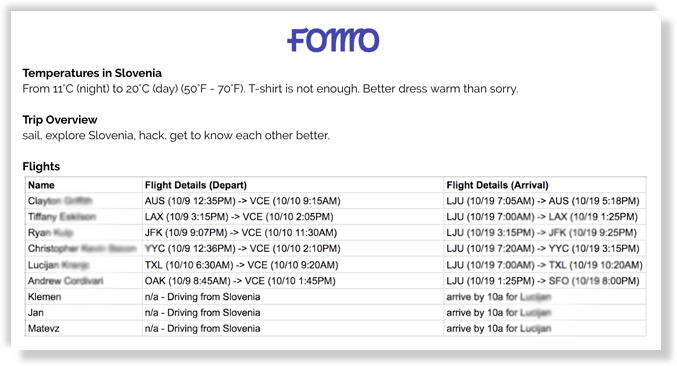 this includes nuts and bolts like flights and what to bring, but also expectations for each day.
will you work? sleep in? drive somewhere for lunch? cook pumpkins for dinner?
undoubtedly this 3rd retreat was less work, more play. but on previous trips we've built entire products from scratch including this and this.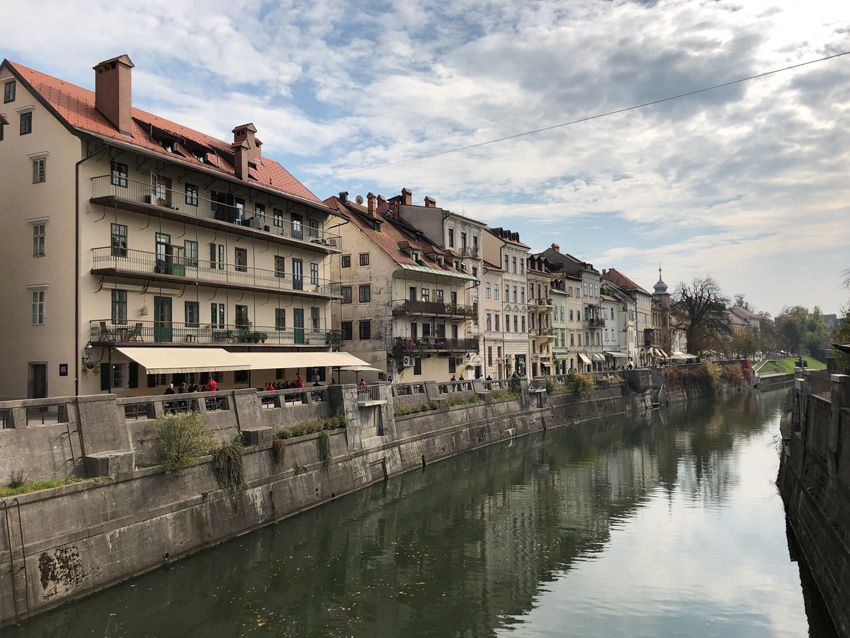 at the beginning of a retreat you establish the group energy.
throughout the week it builds, and eventually you'll eat an entire goat in a wine cellar, or take over the local bar's jukebox to sing Sum 41.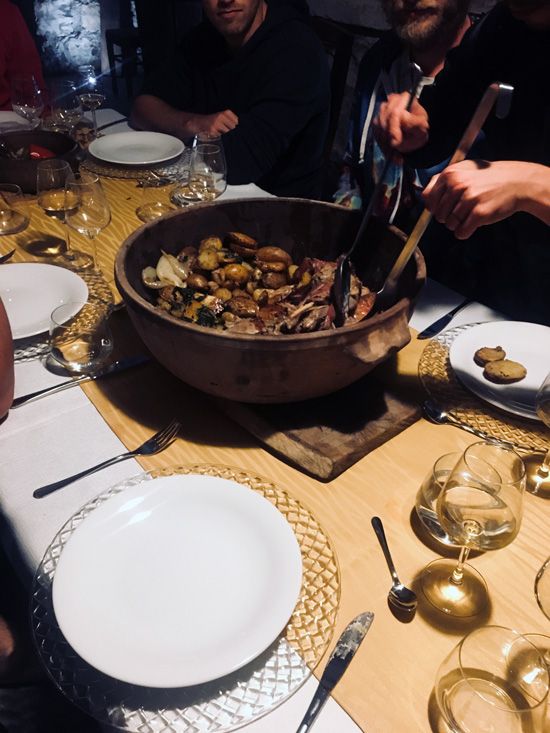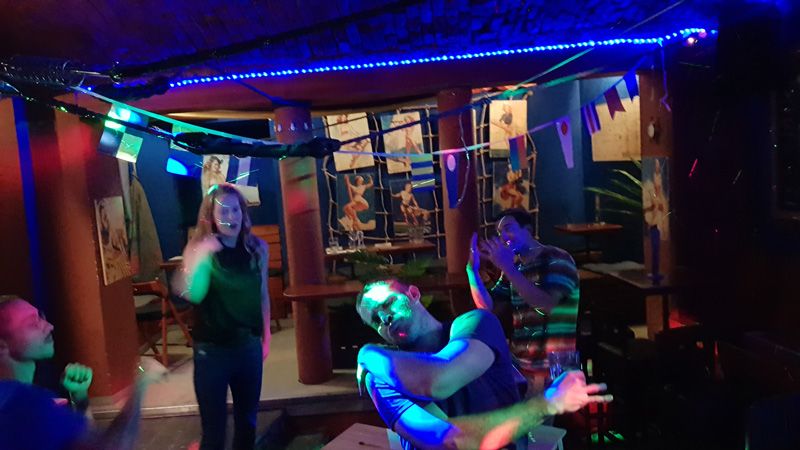 make time for an all-hands team meeting so you can brainstorm the future, but don't let it lower the energy in the present. if you need a break, take it.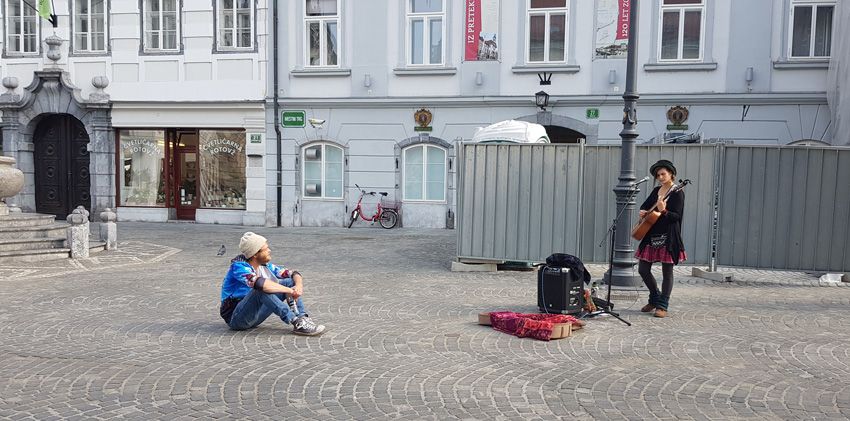 at the end you'll be glad to go home, but when you see each other next time it will be as if you never shared that bed.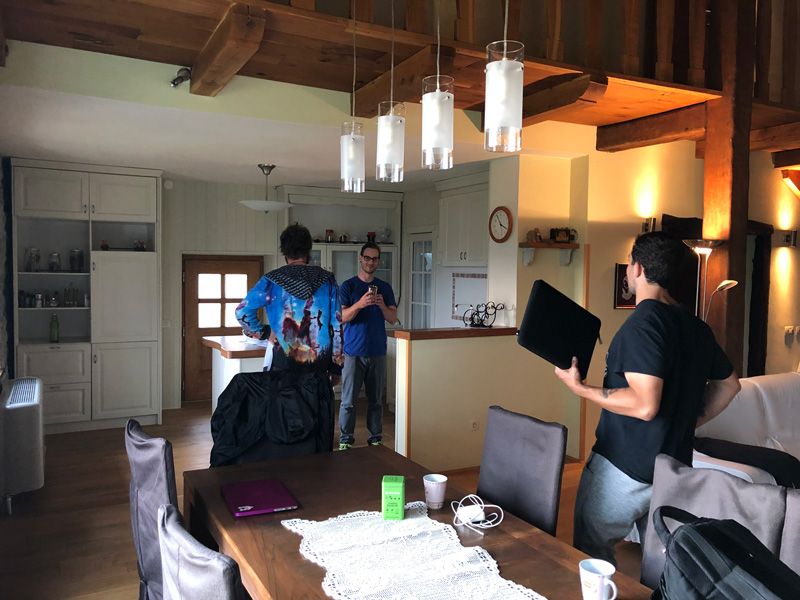 being accommodating
the bigger your team, the more diets and allergies and dirty jokes. let's call that a D.A.D. joke.
if you're considering extreme sports, ie bungee jumping, survey your colleagues to get a pulse on whether they feel comfortable dying on the clock.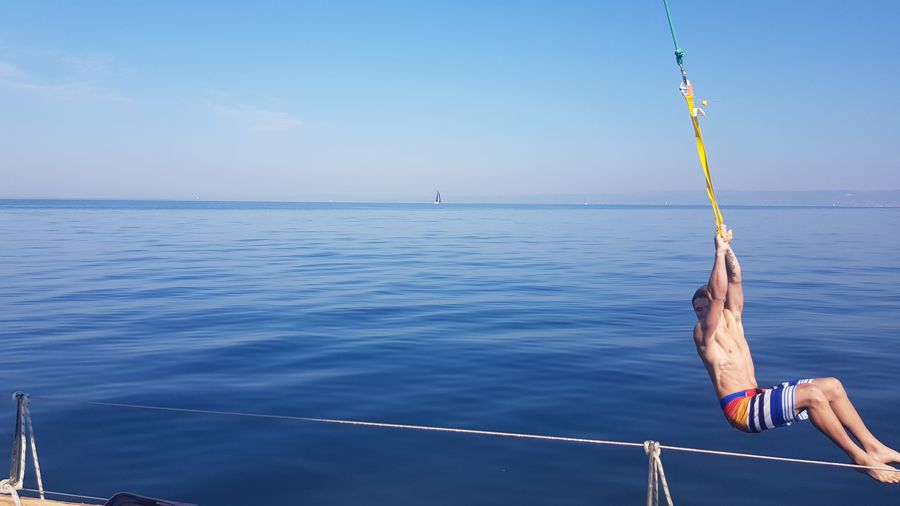 and most importantly, if people want to drink wine in the morning, so be it.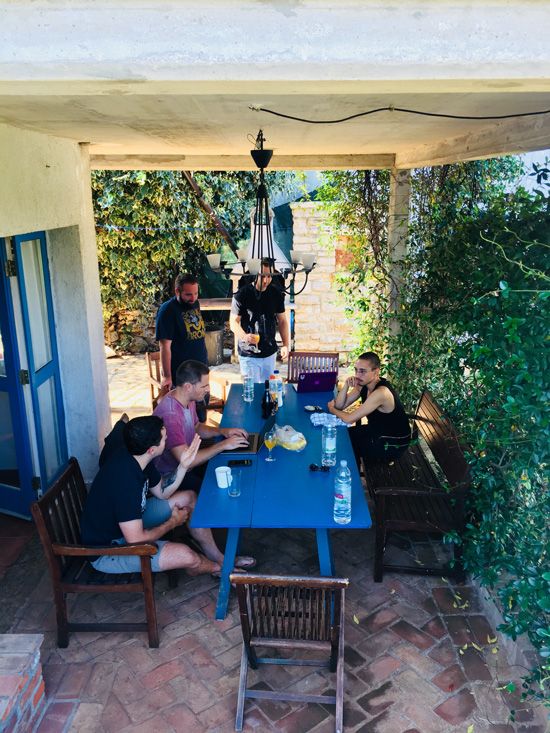 ROI
the point of a team retreat is not return on investment; i believe recruitment is retention.
but i do get maximum ROI from knowing:
someone who is usually reserved is capable of dancing
liberals and conservatives can be friends
we are creating more than a company, we are creating memories
people on yachts sometimes yell "F*** you!" when smaller boats get close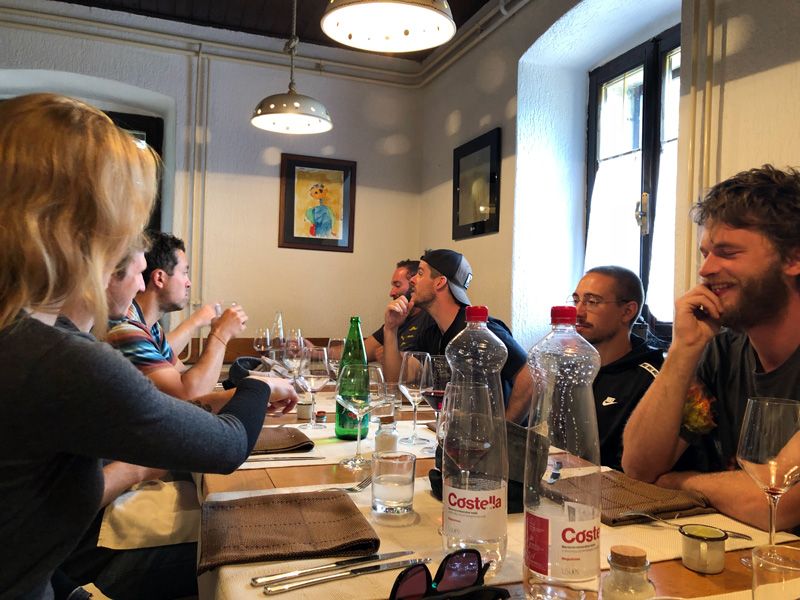 if you're a developer looking to join a team that works hard, has a vision, and doesn't play by the Valley's rules, get in touch.
ps: next year we're going to surf camp.