Showing Your Customers You Care With Fomo
Meet Tevya of WordXpress, who helps site owners maintain their sites with ease.
Hey Tevya! What's your site all about? When did you launch?
"We launched WordXpress many years ago (2009ish), but have pivoted a few times, and rebranded twice. Though my original vision and goal are still the same: to help people and businesses have hassle-free WordPress websites, by offloading the maintenance, content updates, etc., to us. We're doing that, and people love it!"
What do customers get when they work with you?
"From $77 to $200 per month, people can turn over any worries, hassles, and time-drain on their WordPress website to us, and we take care of it all for them. That includes enhanced security, malware scanning, improving various functional aspects to make things run smoother, access to premium marketing tools, continuous backups and updates, and most importantly, our expert support and changes."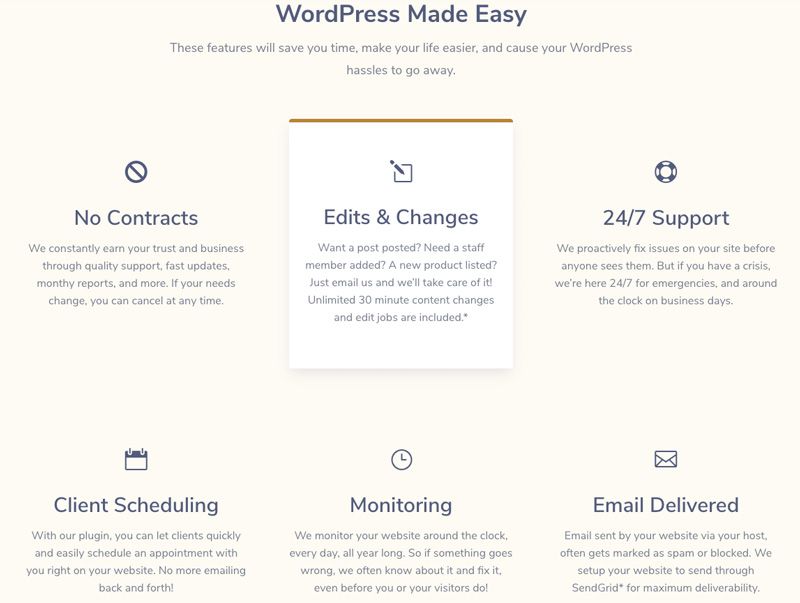 What are your favorite apps?
"We really like Help Scout's 'Beacon 2.0' chat functionality so people can ask us questions in real-time while they're on the website."
What problems do you face?
"Lots of people arrive and look at our great content, but getting them to the plans page to see the details of what we do, is a real bottleneck. Fomo has helped it out, by showing people more about what we're doing and offering a link to the plans page."
What have you done to fix this?
"We tried putting links at the end of each post, right in the content, encouraging people to check out our plans. We also tried an ad-like block on there that did the same sort of thing."
How did you find Fomo?
"It was one of those situations where I heard of it in a number of places all around the same time. I'm not sure which was first, the Freemius Slack channel or on a Facebook group for marketers (I think that's where it was)."
What convinced you to move forward with Fomo?
"Actually, it was the lifetime deal that made me pull the trigger. It was a low enough price that I didn't have to think much about it. Now that I've used Fomo for a while, I can see how powerful it is and how much value it brings."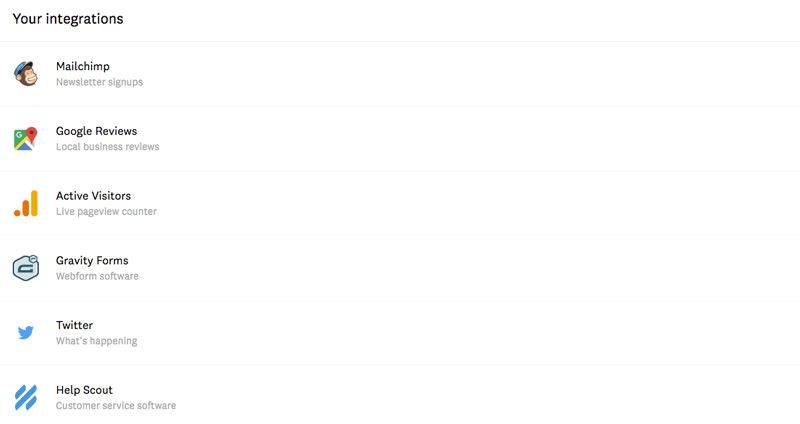 Tevya is taking full advantage of our plentiful integrations.
Have you tried any of our competitors?
"I've tried WPFomify. It only runs on WordPress and has far fewer integrations. I'm actually using it for our WordPress plugin Starfish Reviews, mostly because they have native integration with Freemius, the platform that handles licensing and sales for our plugin."
How are you tracking the results Fomo brings you?
"Through the Fomo dashboard. We have had 186 engagements in the last 30 days!"
How do you hope to use Fomo in the future?
"We're hoping to integrate our review marketing WordPress plugin with Fomo. It's called Starfish Reviews. We're working on the functionality to pull in reviews from a number of review platforms to display on the WP website front-end."
"We want to integrate with Fomo, so people can also display Fomo notifications when they get new reviews across all the platforms our plugin will support."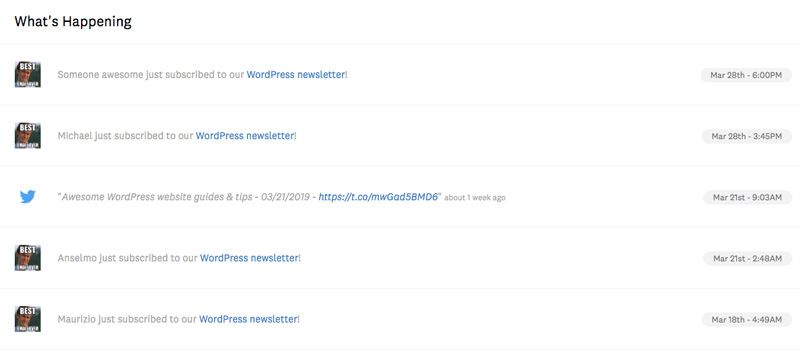 Any final takeaways?
"Fomo shows our potential members that we're taking amazing care of our current members. That includes us completing their requests and their feedback on our work and communication. It's amazing to have that made public since taking care of our members is the heart of our business and what people are really paying for when they become a WordXpress member."
Thanks to Tevya for speaking with us at Fomo. If you're a WordPress site owner and don't want to worry about the tech side, look no further than WordXpress. They even post helpful WordPress content and advice on their blog.
If you're ready to automate your social proof, give Fomo a try on our 14-day free trial.